Is the iPad mini all that great?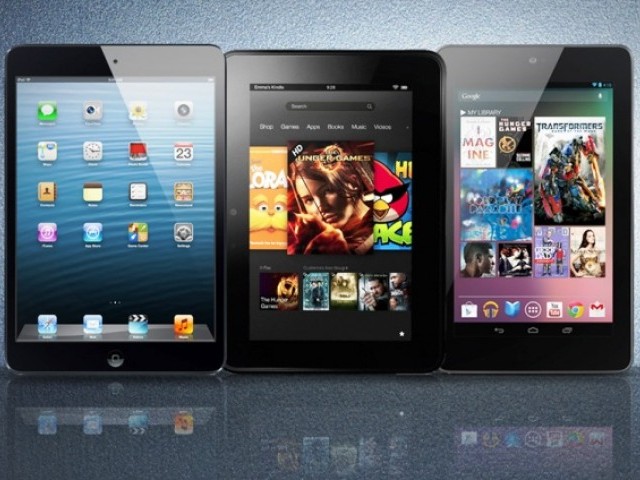 The global market is responding to the seven inch mini tablets better than to any of the 10-inch standard tablets and are flooding the stores worldwide. While Apple's Ipad 4G is still the best tablet by a mile, it is the mini tablet that is proving to be the game changer in the business. The mini tab is a cross between a smart phone and a tablet, more portable and makes a better eBook reader than a standard tablet.
So grab some pop corn and come along with me as I take you to a trip inside the mini tablet world and introduce you to the three best mini tablets in the market.
Google Nexus 7:
(Price 25, 499 for the 8 GB version)
With a 1.3 GHz quad core Tegra 3 processor and a 1280x 800pixel seven inch screen, covered with gorilla glass, the Google Nexus 7 is the rock star of the mini tab market. CNET, TechRadar and Digital Trends have all declared it as the best in the market. As an icing on the cake, it is affordable and packs in features that rival even the standard 10-inch tabs in the market.  Nexus 7 has the latest Android Jelly bean 4.1 Android system installed with eight GB internal storage (although a 16 GB version is also available in the market for a higher price), one GB RAM and a 1.2 MP front facing camera, which is adequate enough for video chats.
The tab can be charged with a USB and has a decent battery the QWERTY keyboard looks more like its smart phone counterpart. I feel that it should have been changed to suit the seven inch screen.  Applications support is surprisingly decent, given its small size, it allows most Android phone apps to work on this tab.
My problem with tab, however, is the absence of 3G and 4G connectivity (only wifi) and no expandable memory.
Kindle Fire HD: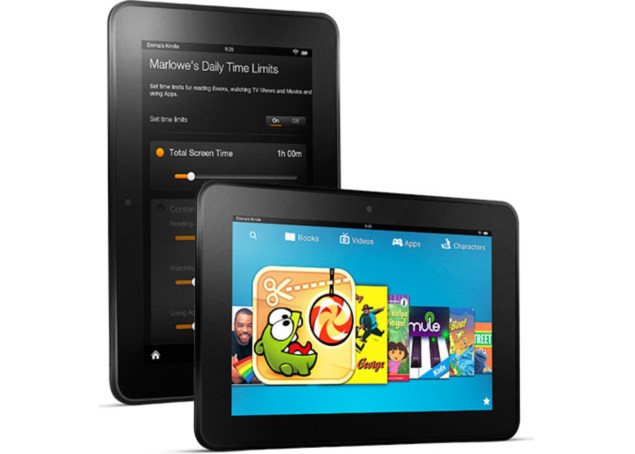 (Price PKR 28,500 16 GB version)
If you have ever used Blackberry's Play Book, you will find that Kindle Fire HD's interface would look familiar, as the team at Quanta that designed the Play Book for RIM was also approached by Amazon to work on the design of the Fire HD. Extremely easy to use and with a gem of an interface, Kindle Fire HD is decent device for a budget user.
It sports a one Ghz TI OMAP four dual core processor, 512MB RAM and eight GB of internal memory (16 GB version also available). The screen is 600 x 1024 pixels and is ok for a device that is so low priced. The interface looks like a bookshelf so you can choose an app from the rows, which are like book sections, and is a modification of Android 2.3 software. The inbuilt Amazon Silk browser works fine but nothing about it is superior to other browsers out there in the market.  The battery life is a decent eight hours.
Here's a thing to surprise you.
Kindle Fire HD has no camera!
Another negative was the absence of Bluetooth and the fact that you are only allowed to charge it using a wall charger. Bit of a let-down for me, but if you are new to tabs, a minimal app user and don't care much about photography then Kindle Fire HD is a good option for you.  But the lack of Bluetooth is a major disappointment, even if you are four-years-old. Just saying.
Ipad Mini:
(Price PKR 43,499 16 GB version)
And now the Mini. In the years to come much would be written about why Apple charged premium for a product that was more or less similar to its Google and Amazon counterparts. But each to his own.
The screen is an average 1024x 768 pixels, yes, no retina display this time, the A5 chip is basically the same as Ipad 2 and which ironically is a Samsung make.
The Ipad Mini does have some good features like front and rear facing cameras. The rear camera is five mega pixels, something which the Nexus 7 doesn't have. The Mini itself is very light. In fact, I found it too light for comfort! The screen colours are not as crisp as Nexus 7 but the bigger 7.9 inch screen makes it easier to read e books and magazines. The iOS 6 interface is as usual brilliant and more mature than the competitors.
Apart from that, it is almost similar in specs to Nexus 7.
The Buying Decision: 
Although the buying decision depends on one's personal requirements, in terms of what one tab offers and most importantly at what price it offers those features, I reckon the Google Nexus 7 is the best of the bunch. Other mini tabs in the market you can consider are Toshiba Excite 7.7, the BlackBerry Playbook and the Samsung Galaxy tab 7.0 Plus.
PHOTOS: PUBLICITY
Read more by Jamaluddin here or follow him on Twitter @einsjam