Cocktail: More misses than hits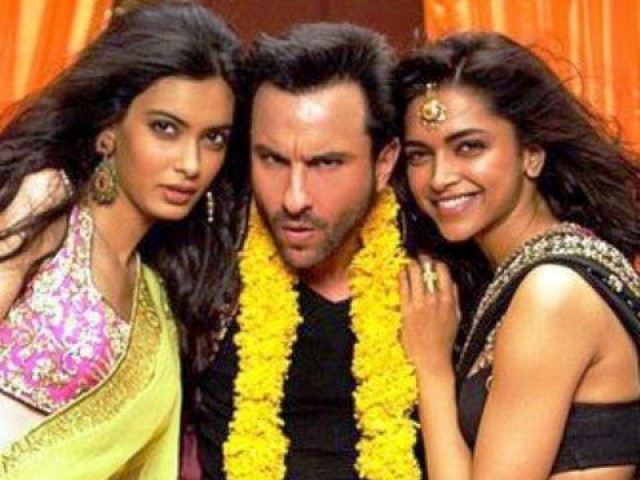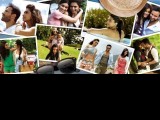 Indian cinema developed a young, urban audience which was receptive to hip films post Dil Chahta Hai. Trendy music, trendy fashion, trendy plots and trendy urban settings became the new blockbuster recipe. Be it Hum Tum, Salaam Namaste, Wake Up Sid, or Rockstar, these movies were all targeted towards the above mentioned segment of cinema-goers.
Saif Ali Khan and Ranbir Kapoor became stars of the multiplex audience through starring in these movies, while the Khans, Ajay Devgan and Akshay Kumar remained the superstars of the masses.
Cocktail is another film that caters to the modern, hip audience.  It has the same cast and believe it or not, actually almost the same story line as previous films.
The question is; does this Cocktail have all the right ingredients to quench the thirst of the modern cine-goer?
The answer is no and it's a big flat 'No'!
With some inspiration from Vicky Cristina Barcelona, Cocktail is a love triangle on the lines of the 'friends with benefits' concept. Guy chooses one girl over the other, jealousy sets in and in the end one of the two girls offers a sacrifice. The movie has been co-written by the seasoned Imtiaz Ali and debutant Sajid Ali and much to our dismay, the weak story line is its biggest drawback. The blame lies more with Imtiaz for not doing justice to his own original thinking and literally borrowing scenes, treatment notes and dialogues from Love Aaj Kal; never mind the climax or even the name of the heroine – Meera.
Imtiaz's first four writing ventures were as authentic as film writing can get. He did take a few creative liberties in Rockstar but in Cocktail, he goes the route writers like Robin Bhatt or Shiraz Ahmad (writer of Knock Out, Prince, Jaanasheen) would take.
The very convenient co-incidental meeting of Indian strangers in London, a supportive Indian snobbish girl offering her apartment to a total stranger, nobody having a British accent despite being brought up in London, Deepika's multiple mental transitions and mysterious new injuries, Randeep Hooda dragged in every scene and many more aspects of the movie were just plain fails.
The director, Homi Adajania, in his second venture misses more targets than he hits!
In some sequences he is brilliant but those scenes are rare and are mostly performance driven by actors. In others, he struggles to communicate his point with authenticity. The film has a poor first half hour with over the top and deliberate cheesiness by Saif's character and senseless turns of events that you would expect from a Salman Khan no-brainer action flick.
It gets better though as the film progresses to the middle half and we see some strong comic segments. But as the climax approaches, things become way too predictable and mundane – the sort of mundane in which you start looking for loo breaks or Tweeting opportunities.
The less disappointing aspects of the movie are performances by Dimple Kapadia and Boman Irani. In fact, their performances are the saviours of this otherwise sinking ship. Surprisingly, they are not the lead characters but are mere supporting roles in the movie. Dimple has delivered an ace for her acting and in no way did Boman lag behind in delivering an equally great performance.
Saif, besides the first half hour, does well too even though he was a bit too dramatic for my liking. Excellent comic timing nonetheless and effortless dialogue delivery. Whether you want to see Saif Ali Khan as a 32-year-old bachelor or not is a different story altogether. Deepika Padukone has never been a great performer but a bearable one and the status remains the same even after this venture of hers; her outrageousness as a party girl was convincing but her emotional banters were weak.
Diana Penty gets a good début. She looked comfortable in underplaying her part with a charming screen presence. However, she needs to work more on her dialogue delivery and her dancing skills but she is definitely far ahead of the disastrous Nargis Fakhri. For her début, she can be ranked somewhere between Nargis Fakhri and Parineeti Chopra. As for Randeep Hooda, sadly his talents were wasted by his cameo role in the movie.
Barring the disappointments, Anila Mehta deserves credit for his camera work and some breath-taking visuals of South Africa he provided his audience with. Bosco's choreography is also a refreshing treat to watch. What's worth waiting for are the end credits of the film as they show some hilarious bloopers followed by a very well shot song with a catchy tune.
I don't want to call it a 'bad' film because this word I have used for films like Tees Maar Khan and Blue. Also, the thought of calling a film written by Imtiaz Ali 'bad' is a bit disheartening to be honest.
Let's just say that it's not a 'great' film and leave it at that. It has its moments but they occur occasionally. You should watch it in the theatre only if you are a die-hard Saif, Deepika and bikini scenes fan. If not, then I would suggest that you wait for it to be aired on TV.
Read more by Sami here or follow him on Twitter @SamiSaayer