Summer TV at its very best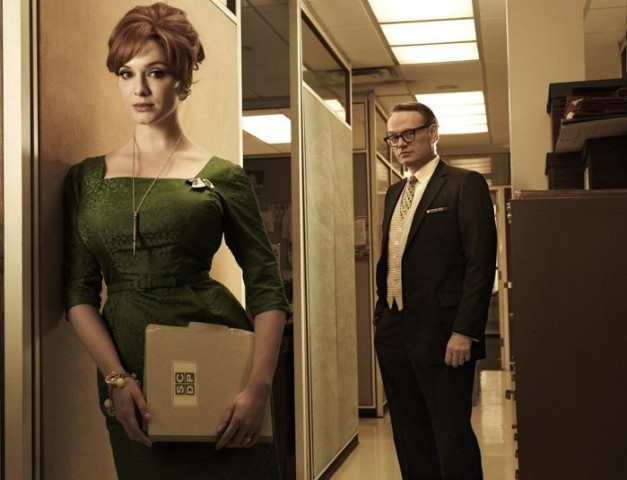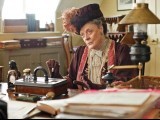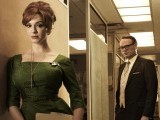 A few good hours of TV is all you need to get through a rough day but unfortunately our networks are either filled with shrewd politicians, over dramatic anchors, dramas with sobbing housewives or a very hilariously unreal local take on "Ghost Hunters". There is just never anything worthwhile to watch even with the recent upheaval in the quality of our dramas.
Thus, I compiled a list of a few must-watch TV serials that any fan of quality TV ought to watch.
Revenge
"Revenge" is the story of a young girl, Emily Thorne (played by Emily VanCamp), who moves to the Hamptons to avenge the wrongful trial of her father perpetrated by the powerful and well connected Grayson family. In her quest for vendetta, Emily plans on taking revenge for her father's death and the hardships that she had to go through growing up as a daughter of an alleged terrorist by tactically destroying lives of all the people who played a part in her and her father's unfortunate fate, mainly the Graysons'.
All the characters involved are filthy rich and revolve around a very peculiar power paradigm headed by the Grayson family, the story setting is very stereotypical though with a rich, suburban Americana nature to it, but the witty screenplay and Emily's clever and vindictive moves to seek revenge makes it a riveting watch. The plot is deliciously gripping and intense and the vicious moves played by various characters makes this series an absolute delight to watch.
So, if you want to watch some very-well written modern vengeance drama, served with a very thrilling and suspense filled plot, then ABC's "Revenge" is the show for you. Season one, which comprises 22 episodes, has already been aired and the series has been picked up for a second season owing to the overwhelmingly positive ratings by its viewers and critics.
Game of Thrones
Set in fictional medieval times of barbaric violence and dynastic politics, "Game of Thrones" staying true to its name, is an HBO series based on a series of fantasy novels by George Martin that narrates the story of tribal factions and families and their struggle for attaining power of the Seven Kingdoms of Westeros. The kingdom's noble families, Lannisters, Starks, Baratheons, Targaryens and many more are entangled in a very gruesome feud to attain the Iron Throne.
Apart from the main plot, the show is filled with violent action, brutal wars and some PG rated sexual scandals. The show is for anyone with a niche for pre-historic time's drama; wars and power politics.
Main essence of the show lies in its realistic coverage of barbarian laws and ways of life that involves illegitimate children, incest and chauvinistic and male dominated societies. The provocative and violent portrayal might be off-putting for a lot of you, especially ones with a weaker heart but the show has a pinching and enthralling appeal to it and it grows on you as you move through its episodes.
While two seasons have already been aired, the show is currently in production of its third season. Once again, I would like to caution against the content of the show which is strictly for adults only and those with a stronger heart. A lot of you will have a hard time digesting some of it but if you can bear with it, the rest is not only bearable but addictively entertaining.
Mad Men
"Mad Men" is a drama set in 60's New York about a Manhattan advertising agency and its trials and tests. "Mad Men" covers the America of the 60s and very beautifully exudes the feeling of growing up in that era; a Cold War era marred by missile crisis, president assassinations, Vietnam War, Catholic tendencies and the rise of capitalism.
While these are the attributes of the story, the main charm for the show lies in its characters, their lives and their handling of a society that was the front runner in breaking the shackles of the old world and its norms and was evolving into a newer, more modern society; the society that America has grown to be today. Its main character is Don Draper (Jon Hamm), Creative Head of the advertising agency who was born to a prostitute and bred in Mid-Western America amid poverty and hardships but grew up to be in a position so powerful that determines the tendencies and lifestyle choices of average Americans. The rest of the cast have stories as equally tragic and monumental of their own as Draper's.
Characterisation of the plot is very clever and aided by a very crisp script. All the subtle drama in the lives of Draper and co. make for a very good watch.
However, those who are not fans of period drama genre might find the plot a bit slow paced and alien but I have to add that I myself wasn't a fan of the genre until I saw this series. Like it is with all good TV shows, it just grows on you and you feel much acquainted with the characters as you get past the first few episodes.
The fifth season of the show ended a few weeks ago and if you have got some time to indulge in a gripping drama with a factual and beautiful portrayal of the fragility of human emotions, rigidity of their determination and limited human power then "Mad Men" hits the bullseye.
Downton Abbey
"Downton Abbey", along with "Mad Men" and "Boardwalk Empire" is one of the popular period dramas currently being aired; a genre that has seen tremendous popularity and garnered very healthy ratings in last two years.
Revolving around the Downton mansion and its inhibitors, the Crawleys, Downton Abbey is a story of the Earl and Countess of Grantham, their family and the lives of a large brigade of servants that overlook the functioning of the fictional Downton Abbey ─ a county of Yorkshire.
The essence of the series lies in its capturing of lives of Crawleys and their servants, depiction of traditional British aristocratic code of decorum, and utmost upholding and following of these values by the Britishers and the residents of Downton Abbey in particular.
In the already aired seasons, it drew a very realistic picture of the British involvement in World War l and its effect on people of Downton Abbey. The series also addressed the problem of inheritance of the title and the Downton mansion that arose due to absence of any male successor of the Crawleys and subsequent death of the immediate heirs.
Without spilling any further details, Downton Abbey is a portrayal of traditional British aristocracy and its values. With brilliant actors it also narrates some very gripping stories that run alongside the plot.
The world lived and followed the royal matrimony of William and Kate last year because we were in love with the idea of a royal wedding. "Downton Abbey" gives you a chance to accurately get a better understanding of the royal lives and relives your undeniable fantasy with all things royal. This series is a must watch for those of us who love the whole old-vintage-feel drama settings with an appetite for marvellous acting and performances.
Read more by Usama here or follow him on Twitter @Usama_Hamayun