Please save me, Doctor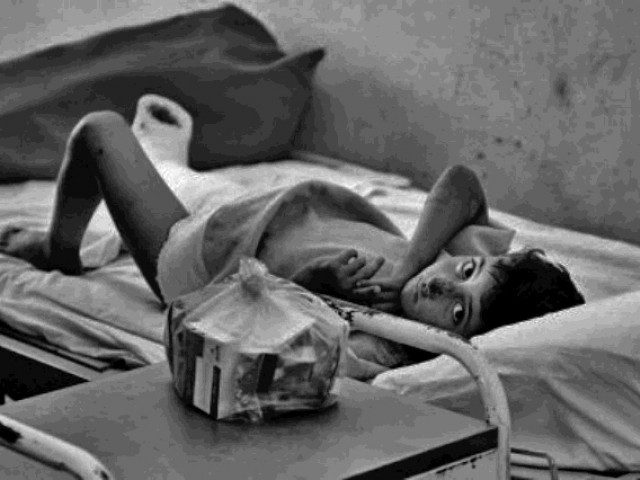 So, the doctors are protesting. What else is new in Pakistan? It's just one endless protest after the other, is it not?
Guilty as charged; I have become desensitised to the violence and injustice my poor country sees every single day. However, this particular protest did not go unnoticed by me for one simple reason.
Innocent children died.
The gravity of the YDA protest really hit me when my driver narrated a story to me this morning on my way to work. Very casually he asked me:
Baji agar doctor apney mareez ko chor ke challa jata hai aur woh mar jata hai toh iska legally koi nateeja hai?

(If a doctor walks out on his patient, and he/she dies, what are the legal consequences of this?)
How could I succinctly answer this question?
Medical negligence; lack of ethics; manslaughter; murder – the list was never ending.
I asked him why he was asking, and he told me that his relative's son who was being operated upon in Rawalpindi died because the team of doctors decided to walk out to join their 'union' 'strike-partners' or whatever it is they are calling it.
Now, my intention here is not to paint a dark picture portraying doctors as butchers of young children, but this child was no more than 11-years-old! At this point, my brain does not seem to comprehend how a doctor – a professional trained in the art of preventing death from occurring – can walk out. This is a person who knows and understands better than anyone else the crucial importance of time and the consequence of delaying for even a few seconds and yet, they chose to walk out.
They walked out on a patient being operated upon.
They walked out on a child that could have been yours or mine.
They just turned their backs on him and walked out.
My blood boils at the thought of not being able to help that child. Imagine the plight of the parents that just stood outside the operating theatre helplessly watching as the doctor said:
I'm sorry. I have to join the strike!
When was it that this child's life became insignificant in comparison to a strike that would have gone on with or without that particular team of doctors? Forget ethics, duty and legal consequences. What happened to morality? What about a conscience? Did they turn around even once and think, 'that child might die if I leave now'?
I am a positivist by nature, but I just cannot believe that the doctors walked out believing the child would survive. They knew he would die; any doctor skilled in his/her field, would have foreseen this eminent death. This child lying on the operating table could have been the saviour of Pakistan, but we will never know now because banners and microphones were obviously more important than a human life, right?
Having said as much, I definitely don't believe that the strike is taking place for the wrong reasons. I believe that doctors deserve much more in our country. They work hard and make sacrifices very few of us could even bear to endure for a day, but what I also believe is that they have chosen a manner that is sparking fire amongst the public – public that was and still is in favour of their demands, but not in the manner in which they are conducting themselves now.
Dear Doctors, change your strategy. Get the public on your side, hold forums and conduct talks. Invite the public to join your cause.
When you turn your back on the public and leave children to die, the public, of over one hundred and eighty million, will turn their backs on you too.
Read more by Erum here or follow her on Twitter  @shaikherum