Salman Butt, you don't fool us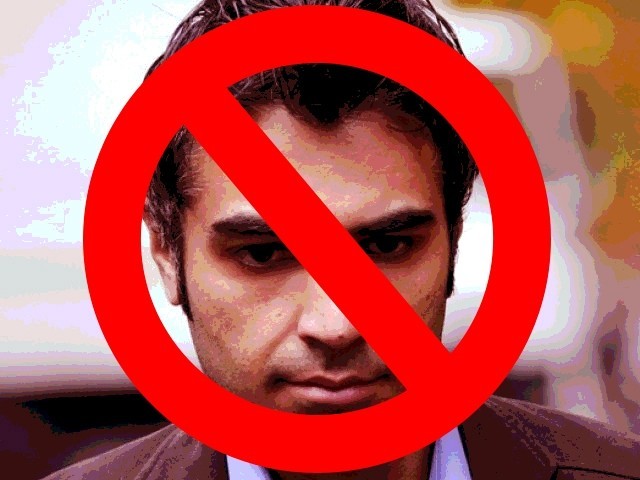 I have thought and thought and have failed to understand what Salman Butt hoped to achieve through his interview on Express News on Thursday and his press conference on Friday.
 "I am innocent"

"It was Mazhar and Amir"

"I did not get justice"

"I want the Supreme Court to look into this."
Phrases like these make me want to yell out in response,
"Save your breath, Butt!"
Seriously.
I can't believe that he is still trying to fool his Pakistani fans and trying to meddle with their already bruised sentiments. Our seniors might have gotten away with screaming the same phrases, which they do so today as well, but lets face it – the evidence placed in front of the entire nation clearly paints Salman Butt as the main culprit of the entire scam; in fact, it goes on to indicate that he may have been the one to have concocted the ordeal to being with.
What I fail to understand is what makes him think he can change the perception of the public, the team management, the cricket board, and the ICC?
It's impossible.
Zaka Ashraf has already stated that whatever Salman Butt said were his personal views and do not reflect the views of the PCB, nor does it take any responsibility for his statements.
A large majority of the media in Pakistan and even the public has refused to buy his claims of innocence, with 90% of his fans refusing to believe him in a poll conducted by The Express Tribune.
Who is he trying to fool anyway?
Does he really think we will forget his face – the face that hung with shame and guilt – during the first press conference held in England on the day the spot-fixing news was made public? This was the same day Yawar Saeed had to step in and answer for Butt as he could barely gather enough courage to speak.
Does he think that we will so easily forget him walking up to Amir just before the delivery to Trott and then looking on with intent at the line that Amir was supposed to overstep (and did) instead of concentrating on the batsman?
And what about those pictures of Butt and Majeed roaming around in the UK in a state-of-the-art convertible?
And of course, who can forget the money found in his room? The statement Butt made to defend himself – that it was money he had collected for his sister's wedding – which he promptly changed to funds generated from an ice-cream parlor and the rest from work with Adidas is still etched in my memory.
No Salman Butt, we did not believe the changing statements then and will not believe them now.
We are not going to forget the lies and deceit Salman Butt. We are not.
Unfortunately, Butt has now blamed the entire ordeal on Mazhar Majeed and Mohammad Amir, stating that he has a document that shows text messages between Mazhar and Amir – but what about all those phone conversations and text messages between Majeed and Mr Butt?
Butt might have forgotten but the ICC tribunal, which banned the trio from the game, actually made their report and findings public. So claims about not exchanging calls or messages with Mazhar and not brokering a deal to bowl the no balls just aren't going to fly.
At this point, what would have been the best thing for Butt to have done, post his return from the UK, would have been to keep a low profile, stay at home and refuse to speak to or meet anyone.
I believe he can and probably still should do just that. It may not repair what has already been done, but his statements have caused enough damage. Disappearing is not going to mend the broken hearts of his fans, but it will give them time to recuperate. Not forgive, but merely forget.
Although Amir might return to international cricket, with all the support he is getting from the ICC and the PCB and Asif might even end up playing some domestic/club cricket, once his ban is over. Having said as much, Butt really should not harbour any hopes of playing cricket again.
He will not be given that chance, nor should he expect it.
He has now become a lesson for any other overtly eager cricket player thinking about treading on the same path; a warning sign that clearly indicates there will be no forgiveness for those who cannot respect the boundaries of a game and cannot handle the fame that comes with it.
Mr Butt, I regret to inform you, that your cricket career is now over, thanks to you. Here's the door.
The original version of this post appeared here.
Read more by Umair here, or follow him on Twitter @WellPitched