Every blood donor is a hero, are you?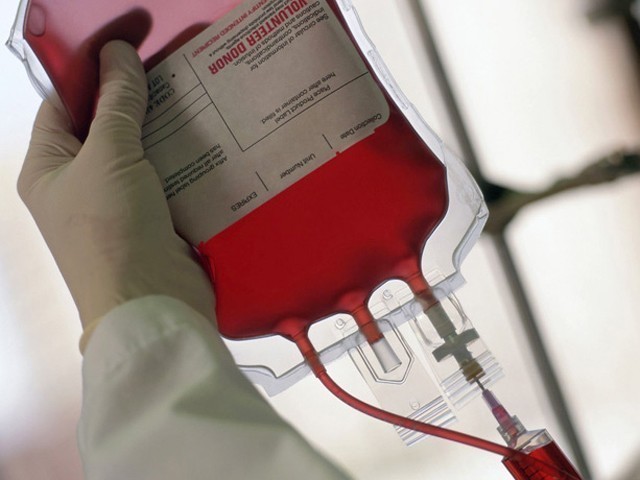 June 14 is the day the world celebrates 'World Blood Donor Day' to honour and encourage those individuals who selflessly donate their blood with no expectations in return. Today, we commemorate this noble cause that helps save millions of lives around the globe.
World Blood Donor Day (WBDD) was first observed on June 14, 2004 in Johannesburg, South Africa as a tribute Karl Landsteiner. Landsteiner is a Nobel Prize winner who discovered the ABO blood group system and so we celebrate the WBDD on his birthday to honour his work.
The theme of the 2012 WBDD campaign is 'Every blood donor is a hero'. This idea focuses on celebrating those individuals who donate blood each year – heroes. It encourages people all over the world to donate blood as well and to do so regularly.
This year, Pakistan is also celebrating this event to strengthen the mission of the World Health Organisation (WHO) to appreciate those people who gallantly offer their services and time selflessly towards saving humanity. These heroes work unpaid and volunteer to give their blood, playing a small, yet necessary role in a mission that saves lives.
Due to the lack of health facilities in Pakistan, the demand for blood donation and transfusions are always at an all time high. In this region, particularly in the case of women and children, there is a need for an adequate supply of blood.
More than half a million women die, every year, from complications related to pregnancy and childbirth worldwide (99% of them belonging to developing countries). Haemorrhaging (blood loss) accounting for 25% of the complications, is the most common cause of maternal death.
If more people donated blood, these lives could be saved and children could grow up with the presence of a mother in their lives.
In addition to this, malnutrition, Thalassemia and severe Anemia are the major diseases prevailing in children. Up to 70% of all blood collection in Pakistan is given to children with Thalassemia, which accounts for about one in ten of all childhood deaths in Pakistan.
Imagine how many lives of innocent children you could better by donating blood.
Spreading awareness, about the WBDD, amongst people and especially among the youth is very important in a country like Pakistan where there still lies a misconception regarding blood donation; if a person gives blood then its creates deficiency or has the potential to damage/harm the donor's health.
To promote the idea of blood donation in Pakistan, the government health department itself, with the help of WHO and Pakistan Red Crescent, must start awareness campaigns where people can be educated about the importance of blood donation and the advantages of their contributions, through workshops, benefit walks and through social media.
Different medical studies have shown that the benefits of blood donation are not just for those receiving the blood, but for those giving it too. According to a new study published by the American Medical Association, it was established that giving blood every six months led to fewer heart attacks and strokes in test participants between the ages of 43 to 61. Excessive iron produced in the body is thought to contribute to heart diseases, and donating blood on a regular basis reduces the iron stores in the body preserving heart and vascular health.
Recently, Telenor, a Pakistan mobile phone network carrier, played a vital role in spreading the word by sending out approximately two million text messages to its subscribers for the WBDD. This is a first step to improving our health and saving a life in the process.
Its a win-win scenario, so why not?
What we need to remember is that every blood donor is a hero; you can be one too.
Follow Kashif on Twitter @kashifjanjua