A good time to cultivate relations with India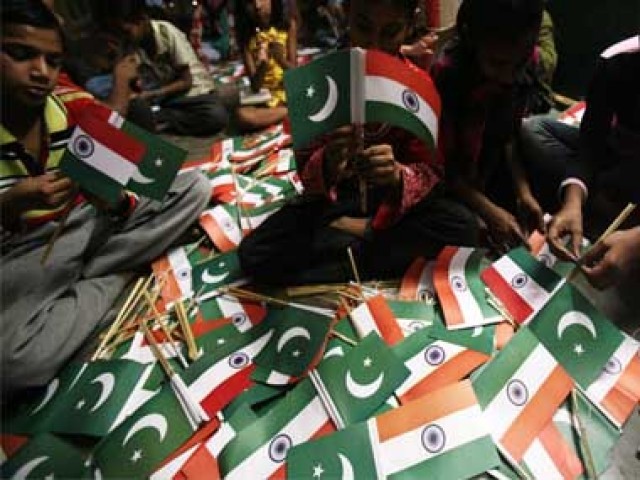 On a lazy Sunday morning on April 8 this year, President Asif Ali Zardari flew into New Delhi. His host, Prime Minister Manmohan Singh, was waiting to receive him with open arms and on the table were not only the best delicacies of his country, but also the agenda on which the future of the region and perhaps, the world hinges on.
In my opinion, the visit was crucial, not only because it enabled the top leaders of two hostile nations to come together, but also because its timing was of immense significance. It came about when the US and Nato are about to pull out most of their combatants from Afghanistan — a move that will leave the entire region's future uncertain.
Both nuclear neighbours have gradually been easing the pall of tension at a time when Pakistan is increasingly worried about its dealings with its western neighbour. Pakistan's relations with China and India's with the US and Russia will also play a vital role in opening up new opportunities in relations between the two countries.
The latest move, in this regard, came earlier this year when Islamabad awarded the status of most favoured nation to New Delhi. Its emerging fresh relations with India provide a way forward not only for Pakistan, whose economy has been dwindling ever since the war on terrorism began, but also for the region as a whole.
Amid mixed expectations, it is also clear that unresolved foreign and defence challenges may act as stumbling blocks when it comes to making progress in promoting good relations with countries such as India and Russia.
At a time when Pakistan and India are trying to improve their relations, the US has been giving signals that an Abbottabad-like operation — which killed Osama bin Laden — might be on the cards against Ayman al Zawahiri. In such a scenario, it is important to continue to promote relations with India. In addition, Pakistan also needs to solve the chronic issue of governance whose absence is becoming more striking with every passing day and can hamper its moves to improve relations with its neighbours.
Read more by Zahid here, or follow him on Twitter @ZahidGishkori