What the NATO Summit achieved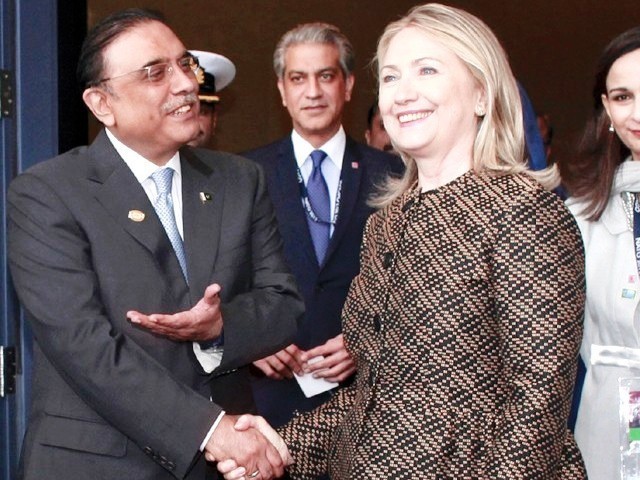 The Pakistanis came, they didn't quite conquer, and now they're leaving. At the end of the day, the NATO Summit in Chicago produced no news, and yet there was much to report.
With hundreds of media personnel camped at the massive media centre at McCormick Place, the venue of the summit, the subject of the day remained Afghanistan and Pakistan. Reporters tried to work out whether Pakistan would announce the re-opening of the supply routes, an issue that has been raised in nearly every press conference that took place during the summit.
All that work really was in vain – Pakistan had never said they would announce the opening, and US officials made it clear that they didn't expect any such announcement to take place either.
And when the first major meeting took place, it seemed like things might go well after all. US Secretary of State Hillary Clinton seemed to be in a good mood when she greeted the Pakistani president before the meeting, and, perhaps referring to the unseasonably warm weather, said, "We ordered the weather exactly for you."
On Afghanistan, it was a predictable conclusion – Nato and partner countries reaffirmed their commitment to the country, and even with France's insistence that they would withdraw their troops from Afghanistan, they publicly announced they were on track to hand over power to Afghanistan forces by 2014.
For Pakistan, it was an inauspicious start to begin with. While they still got over their jet lag, US press reports said that President Obama refused to meet with President Zardari, over Pakistan's refusal to re-open the Nato supply routes; that Pakistan was still haggling over the rates per container and that Pakistan would have to face an icy reception.
Then, Pakistan cancelled its meeting with the Nato Secretary General 15 minutes before it was to begin, owing to flight delays. The US and Pakistani presidents did meet on the second day, but in two brief encounters on the sidelines of the summit. But by the end of the summit, Pakistani officials seemed upbeat, with Foreign Minister Khar dubbing the visit as a very, very successful one.
And for the Pakistani delegation, a key factor remained the domestic situation and national politics. Foreign Minister Hina Rabbani Khar did not seem amused at how they had been accused of striking a secret deal on the supply routes, and a Pakistani official said that they were concerned about how the trip would play back at home. At a press conference at the end of the summit, Pakistan's Ambassador to the US Sherry Rehman said, "Pakistan's national interest cannot be traded for positive feedback at conferences."
How that delicate balance between national interest and international pressure plays out is something that looks like it'll be worked out in closed-door meetings, but in the public sphere, the inevitable negative feedback might just overshadow national interest.
Read more by Huma here, or follow her on Twitter @HumaImtiaz