Let's not forget my brothers, the men of Siachen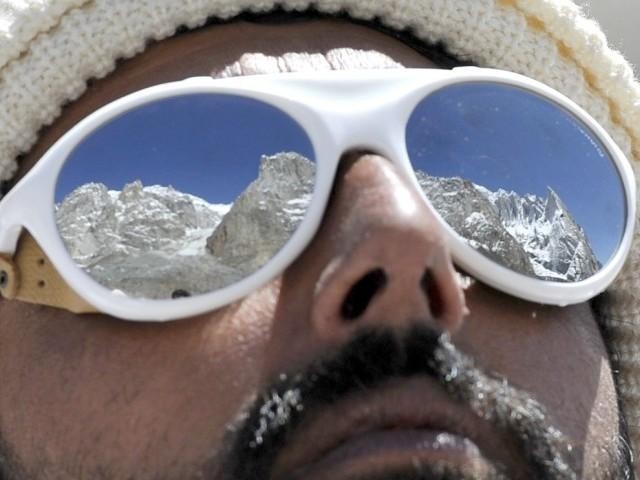 The sentries changed duties and the humble started preparing to bow before their Lord, oblivious of the misfortune they were about to meet.  Just about the time when darkness cracked and light approached, with an intimidating thump and a spine chilling swish, thousands of tons of glistening snow descended on the 150 helpless souls, crushing and destroying all that came in its way.
The entire Battalion Headquarter was gone within seconds and I, along with thousand others, lost their brothers in arms.
Once again we are left to mourn and bewail the deaths of the brave sons of the soil, who were mercilessly crushed beneath thousands of tons of snow at the highest battlefield on this earth. Customary lip service was paid by the political hierarchy and within a fortnight, the debacle was lost in oblivion.
Many people have voiced their opinion; some rightfully questioning the decision of keeping our forces at such a perilous location, while there are still some who blatantly comment about the wisdom of keeping forces at Siachen.
Let me tell you what life is like at Siachen.
Your lungs squeeze from inside as you gasp for air, your heart beats at supersonic speed to keep the blood running through your veins and every part of your exposed skin stiffens and cracks due to the extremely arid and cold weather. Primary bodily functions become a challenge to perform and a short stroll to the call of nature seems like a horrendous task.
When the sun shines, you are blinded by the sheen that bounces off the snow. If you are unlucky enough to be travelling when the weather turns bad, the beaten tracks are swiftly covered by the snow and you are left to traverse amongst hundreds of crevices and interstices; as if plunging one foot after the other into almost waist deep snow wasn't enough.
While my heart cries out for my brothers and the families that are left behind with the cumbersome task of adapting to a hollow life, I witness the multitude of people debating on the sanity of maintaining forces at Siachen.
Though we appreciate the concern and certainly reject the notion of sustaining forces at a needless location, one must also appreciate the fact that this particular one was imposed on us. Our new found friendly neighbour of late, forced us to retaliate and send our forces to Siachen. Once the Indians had occupied the heights of this icy wasteland, we had to send in our sons too.
So, to decide if Siachen is a strategic point or not, why don't you take the Banerjees and the Chatterjees online like many anchors do to inquire about various topics for their programs, and ask them?
Meanwhile, we didn't want to go to war over Siachen or to fight the war on terror on our soil. But for our motherland, we don't question, we just follow.
The hapless unfortunate souls deserve, at least, a dedicated day of mourning, don't you think?
————————————————————————————————————————–
Loading ...