The tragedy of being a woman in Pakistan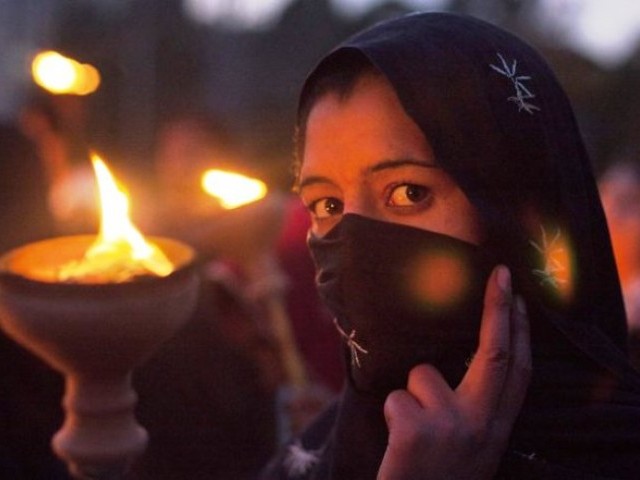 Gazing out of my office window in Islamabad, I see trees dancing in the wind and heavy clouds hovering over the ground, ready to shower rain. I feel like going out for a walk to cherish the weather but I cannot.  It is not because of my work, my boss or my family but rather due to the fear of strangers on the road.
I know this might sound funny coming from a journalist, but it is the reality!
When I go out, I hear cheap comments made by strange men, cars follow me and old uncles shamelessly stop their vehicles and offer to give me a lift.
And it is most embarrassing when I have to stand at the roadside to catch a cab. The act of men staring makes me feel like I am a showpiece and that it is okay for them to gawk at me. What a pity on this country and its people!
I feel jealous when I see women from neighbouring countries riding their scooters or bicycles to get to work or school. In my country, I cannot even think of doing this.
If, one day, I dare to be confident enough to do this, I will be made to feel so uncomfortable that I would not dare to do it again. My family will receive calls from people asking them to keep an eye on my activities because I am trying to break social taboos or because I am crossing cultural limits. And instead of supporting me, my family will ask me to stay at home rather than encourage me to face the world.
I once had an interview with an executive at Polyclinic hospital, who also happened to be a woman and she said to me,
It is very important for women to walk for at least an hour in fresh air. This is good for health and is medically proven to increase life expectancy. But women are reluctant because they feel insecure on the roads, thereby confining themselves to staying indoors and not exercising.
We call Pakistan an independent state but, sorry to say, I do not experience any freedom.
Read more by Sehrish here.
Loading ...