Murtaza Razvi: A former colleague remembers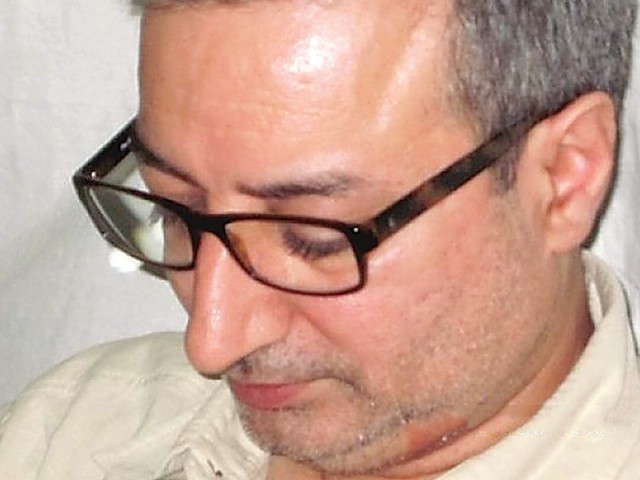 As I told probably a dozen people yesterday, I met Murtaza (or 'Sunny' to his close friends) the day he came to Dawn – as assistant editor, from an advertising company, where he had been in a senior position.
Saleem Asmi was the editor of the paper at that time and asked me if Murtaza could share my room while his was being prepared. I am glad I said 'yes' because the next four to five years, while we were both editorial writers at the paper, developed into a mutually cordial and respectful friendship.
Murtaza, along with, the now, senior editor of The News, Talat Aslam, and myself, as well as several other Dawn senior editors, would be present in the 11 am editorial board meeting with M A Majid, where everything under the sun would be discussed, before the next day's editorial topics were decided.
Murtaza, I remember well – and Talat will attest to this – would be at ease talking to the older generation editors such as Akhtar Payami (since retired) as well as to the younger lot – and at that time in Dawn there weren't that many.
His room was readied a couple of weeks later, and he moved there – but our camaraderie wasn't effected. In fact, it only developed and grew, in part because we had to meet professionally several times as part of the day's work.
Murtaza wrote on all kinds of topics and issues and he wrote fearlessly, knowing that what he would write would be disapproved of by powerful vested interests or that what he wrote could offend the sensitivities of some people – but that didn't deter him from putting to pen what he thought of such things – and in Dawn, with an editor like M A Majid, he found the editorial space to do just that.
The editor changed, Ahmad Ali Khan came back as chief editor and then he left to make way for Tahir Mirza. Tahir Mirza, also no more with us, would go out of his way to take the senior editors out to lunch or dinner every now and then, and Murtaza would always be there, his usual chirpy-witty self. Eventually over time, he landed the coveted post of resident editor of Dawn's Lahore edition – this was in 2005 and he must have been between 40 and 41 years old, so it was quite an achievement, given his age.
After this our meetings decreased over time, because Murtaza was based in Lahore, though he would come to Karachi every now and then, especially since his wife was here – both didn't want their children's schooling affected in any way.
Once I left Dawn, in May 2006, the opportunity to meet became even more infrequent. However, we did manage to keep in touch and did meet socially every once in a while. And it was because of our past association that Murtaza always met as if nothing had changed.
Eventually, he came back from Lahore and was made editor of all magazines for Dawn, and oversaw the combining of all the paper's various weekly magazines, into one overall issue. While this was a decision that was often criticised, Murtaza did what he could to the best of his abilities, saying that at the end of the day, the decision was in the best interests of the paper.
I hadn't been in touch with Murtaza of late though he did DM me on Twitter a few weeks back regarding something and got in touch via a phone call over a professional matter.
It is sad how we remember our friends, and how good they were as human beings and individuals once they are gone.
Murtaza, dear friend, you will be missed – I still cannot believe you are gone. I never thought I would be heading out to your funeral.
Read more by Omar here or follow him on Twitter @omar_quraishi