Bangladeshi Tigers: Not ready to roar just yet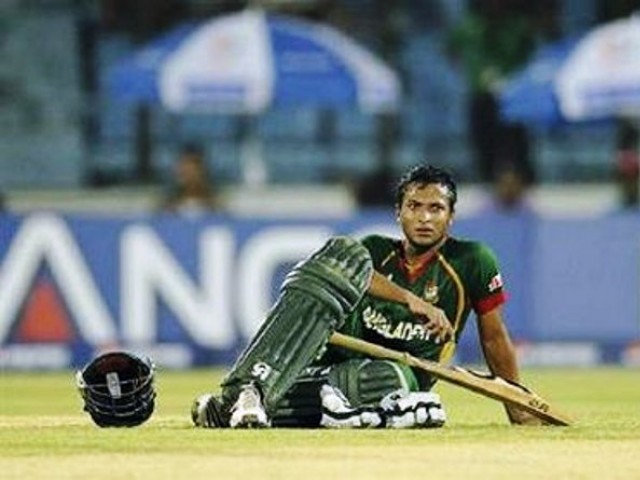 It seems they are not quite ready for the big games after all.
The cricketing fraternity was quite pleasantly surprised with the Bangladesh resurgence at the Asia Cup. They defeated the current world champions India, former champions Sri Lanka and came quite close to defeating Pakistan – also a former champion – on two occasions.
In fact, the final went down to the wire, and was not decided until the last ball. Bangladesh dominated the entire match; they bowled brilliantly and restricted Pakistan to what seemed like a barely adequate score of 236.
Had it not been for the heroics of Sarfaraz Ahmed who played the role of sheet anchor at the bottom of the innings and some bad bowling towards the end, by Shahadat Hossain, the total would probably have been much less, and Bangladesh was aware of this fact, their body language showed it when the last over gave Pakistan 19 runs.
Having had the wind taken out of their sails during that last over, it was evident that Bangladesh was not happy.
That was the first sign that showed that Bangladesh had improved by leaps and bounds but they are not ready for the big games just yet. Big teams don't let their body language become that easily readable by the opposition.
But Bangladesh came back strong and a solid 68-run opening partnership saw the game slipping away from Pakistan. But one must give credit where credit is due; Pakistan did not have a lot of runs to defend, yet they never gave up, never looked like they were giving up or were going to be beaten.
The point I am trying to make is exactly this, Pakistan played like a team that is used to winning and expects to win, Bangladesh played great and almost bagged it, but somehow I think the pressure of the big occasion just got to them; the pressure of playing in front of their own fans, and their Prime Minister Shaikh Hasina Wajid was too much to handle.
No matter how small the total was, Pakistan's body language showed that they always believed they could do it. I am not saying this means that they couldn't have lost, sure they could have, it's cricket. What I am saying, is that they refused to accept the possibility of defeat and that is what took them over the finish line.
That was the difference between the two sides.
Bringing me to the final point I want to make, the apparent collision with Mahmudullah and the inadvertent 'obstruction' that Aizaz Cheema has been accused  of causing by the Bangladesh Cricket Board is frankly in bad taste and reeks of a lack of sportsmanship from the Bangladeshi side.
If they wanted to protest, the time to do it was right then and there; to go to the umpire and lodge a protest. But to come out with this so late after the match, makes one wonder whether the Bangladesh board went back to a conference room and said to themselves:
Look we couldn't beat them fair and square; maybe we can get the result overturned.
But the question that remains unanswered is: how would Bangladesh prefer to win its first title? On the basis of a mere technicality, spotted well after the end of the match? Is that how they want it recorded in history books?
That does not sound like a team worthy of the moniker 'Tigers'.
I am sure they would much rather win the title on the pitch.
But to be able to win, first they need to be able to handle defeat. I don't think they have mastered that just yet.
Read more by Khurram here.