Lessons from the Japanese tsunami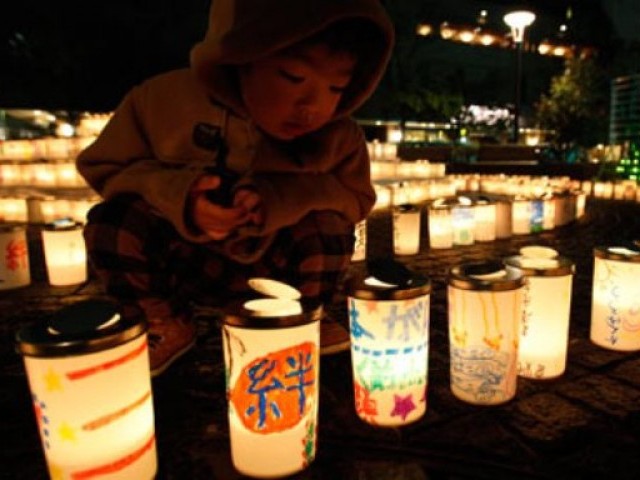 At exactly 2:46 pm on March 11, one year to the Japanese tsunami, sirens wailed through the skies to mark the first anniversary of the events of the horrible day. Trains stopped, work stopped briefly as mourners bowed their heads in prayer for the victims.
Measuring 9.0 on the Richter scale, it was the strongest ever recorded earthquake in Japanese history, claiming approximately 19,000 lives, with thousands still missing.
A year later, as reconstruction work continues and debris is removed from the cities — giving the Japanese landscape some semblance of normalcy — things are still not near or close to normal for those who witnessed the tragedy.
Still recovering and picking up the broken pieces of their lives, the Japanese people are faced with many hardships: scores of them are jobless and homeless; the tsunami has caused at least $200 billion in damage to ports, roads, buildings and other infrastructure, straining an already stagnant economy. But with debris removed, the next stage is underway: rebuilding the affected areas.
In spite of the many hardships, however, what has not wavered is the resolve of the Japanese to support one another through this difficult time. And this in itself demands admiration.
Liken this to natural disasters and calamities struck in our country. One cannot help notice the sharp contrast. Rehabilitation work from the earthquake that struck in 2005 — also one of the worst ever to be recorded in Pakistan — is still on-going.
Many flood-hit affectees in Sindh still remain homeless and there seems to be a great lack of motivation displayed by the government to take measures to relocate  them. Even with the foreign aid received, there have been complaints of the money not reaching the affectess. One wonders where it went.
Mayor Futoshi Toba, of one of the hardest-hit cities in Japan, Rikuzentakata, who also lost his wife to the tsunami reflected on his role during this difficult time:
"As my wife has passed away, we cannot do anything to change that, but the most important thing now is to rebuild the town for the future generations and dedicate it to her memory. That's what she would have wanted."