Confessions of a Humsafar fan girl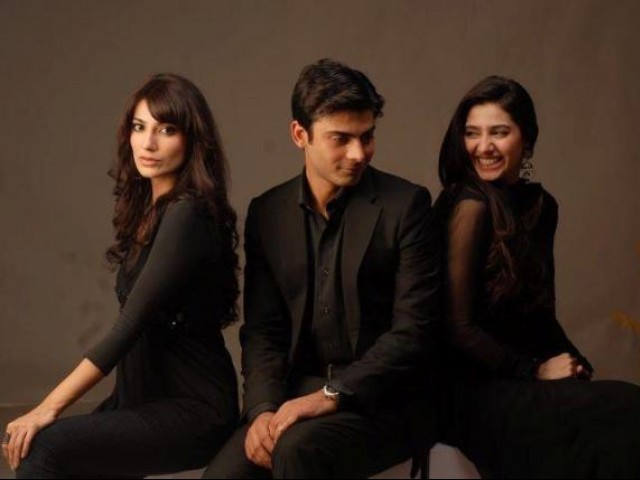 The most popular show in the history of Pakistan television (with a TRP rating of 7.6) came to an end on Saturday, and the whole country went crazy.
It was only when the electricity at my house suddenly went at 8:05 that I realised that I was a a Humsafar fan girl.  I called KESC begging them to restore the electricity. Why? Because I had to watch the last episode of Humsafar. My pleas however fell on deaf ears and I had to convince my family to go to our uncle's house so that we could find out if Ashar and Khirad live happily ever after or not.
What exactly makes this show so popular?
Honestly, even a crazy fan girl like me can admit that the story is typical. It is a simple tale of a "maasoom" girl and a rich handsome prince, with lots of evil characters to add some spice, but despite the predictable story and characters I was still hooked.
Of course the cast played a huge part. No female in Pakistan could get enough of Ashar, played by the very talented and good looking Fawad Afzal Khan while all the boys had eyes for our VJ turned actresses Mahira Khan (Khirad) and Naveen Waqar (Sara).
The romance was sizzling, the chemistry between the lead characters worth praising. Every time Ashar would hold Khirad's hand, I felt like I was a kid watching a scene out of a fairy tale  where the prince would sweep the princess in his arms and give her a kiss.  All this worked well because of good direction, dialogues, producer's input and of course the amazing OST by Quratulain Balouch.
"The perfect ending" that we got to see on Saturday made it the best finale I have ever seen on Pakistani television. The last scene was pure magic! Ashar and Khirad stared in to each others with intense love. The scene made up for all the episodes where they were apart.
I always wished that Farida (Atiqa Odho) the villain of the show would meet her just desserts and I'm glad that she got what she deserved. However, I have to say the play humanized her in the scene in which Ashar expressed unconditional love for his mother.  When Farida looked at her granddaughter and called her a 'fairy' I almost had tears in my eyes.
I also wanted Ashar to kill Khizar but that didn't happen, so much for wishing for an evil character's death. Sara, crazy and psychotic though, was missed in the last episode and it was actually nice to see her haunting Farida in the end.
All in all, Humsafar has taken our  industry to a whole new level and started a new era in our drama industry. The team did a brilliant job and ended the show in great style, pleasing audiences country wide. The live transmission after the last episode just added to to my excitement.
However now that it has ended, I seriously don't know what to do – I guess I'll just wait for another show to turn into Humsafar and till then enjoy watching Mata-e-Jaan, a new drama on Hum TV that looks very promising.