What to learn from the series against England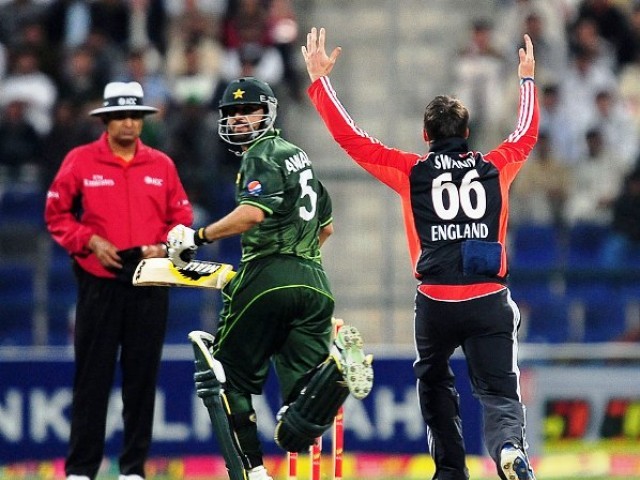 The Pakistan vs England series has finally concluded in the UAE and as the records state, we managed to beat England 3-0 in the Test series. However, England were good enough to beat us 4-0 in the ODIs and also 2-1 in the T-20s. Sadly, the latest defeats have spoiled the show for us big time.
The losses have undoubtedly exposed our batting line up. If we look at the stats, we owe the Test series win to our spin bowling and the England side's inability to play our bowlers. But here is what we have been doing in the batting department in the Pak vs England series:
First Test
Pakistan were 338 all out (first innings) and 15/0 (second innings)
Second Test
Pakistan were 257 all out (first innings) and 214 all out (second innings)
Third Test
Pakistan were 99 all out (first innings) and 365 all out (second innings)
First ODI
Pakistan were all out for 130
Second ODI
Pakistan were all out for 230
Third ODI
Pakistan were all out for 222
Fourth ODI
Pakistan were all out for 237
First T20
Pakistan were 144/6
Second T20
Pakistan were all out for 112
Third T20
Pakistan were 126/6
Judging by these stats and by individual performances, it is obvious that there is a problem with our batting. Our batsmen have not been able to put a decent total on the board, that too on flat wickets. Another problem is that out-of-form players have been selected just on the basis of past performances.
Clearly, Younis Khan needs to be dropped from all forms of cricket till he proves his worth in domestic cricket. Misbah is a good Test player but his performances in the ODI and T20 formats remain an unsolved mystery. Players like Asad Shafiq, Ahmad Shahzad and Azhar Ali are fine young cricketers and have been performing well in bits and pieces; it's time we stick to these young players consistently and give them a fair number of chances.
While Muhammad Hafeez was not consistent with the bat, his all-round performance gives him an edge and makes him an ideal candidate for all forms of cricket. Umar Akmal, a very talented player, was also disappointing with the bat and showed a tendency to play silly shots and throw away his wicket cheaply.
A better approach would be to dedicate players for each format. For example, Shahid Afridi is required for both ODIs and T20s, whereas Misbah is an ideal candidate for Test cricket. He may also be a good candidate for the ODIs but is a poor choice for the T20s. Similarly, Younis Khan's batting style makes him a good candidate for both Tests and ODIs, however, the selection must be based on current form and fitness. Any player who doesn't deliver, whether he is Younis or Afridi, must be dropped from the side – irrespective of his past performances.
Fielding is another area which need massive improvement. One of the main reasons that England managed to beat us in ODIs was their excellent fielding which limited our score.
At the end, I would say sincere efforts are required from the cricket board, coach, and the players themselves if they want any improvement. Making mistakes is okay, but the important thing is to learn from them.
Correction: An earlier version of this post incorrectly stated the score at the end of the second innings of the second Test