Welcome to the war in Balochistan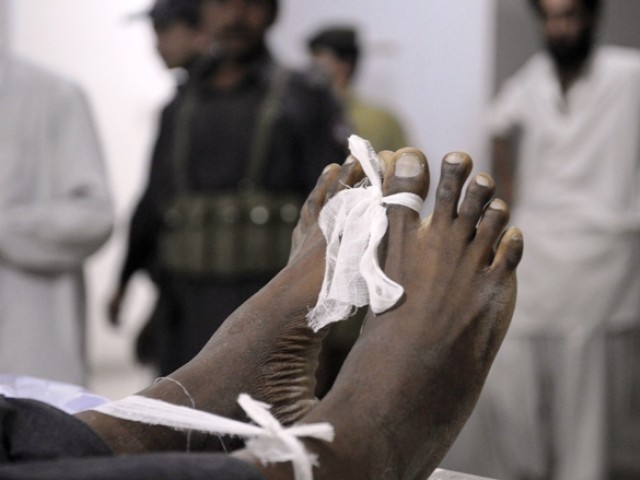 In 2007, those of us journalists working on news desks could see from the daily reports pouring in from Swat and Fata that the situation had turned dire; that there was a war upon us that we, the media, could see, but which the general population would not wake up to, at least not until it reached their doorstep.
Due to Pakistan's overt involvement in the US war on terror, the lid on that battleground blew open fairly soon, but even back in 2007 we could see that there was another deadly war front opening – the war in Balochistan. However, back in the day, we were encouraged to report more openly on the Swat and Fata front and discouraged from reporting on the Balochistan front, with an unspoken mantra attached to the issue: the Pakistan army will take care of it – let's leave that can of worms alone for now and feed the public on the war at hand (besides which, we don't have enough reporters in Balochistan anyway).
In 2007, there were daily reports of death tolls from Swat and Fata.
In 2012, there are now daily reports of death tolls from Balochistan.
In 2007, we saw the first big wave of terrorist attacks and operations outside of Swat and Fata.
In 2012, the war in Balochistan has now started to reach our urban centres as well.
In 2007, we began to see images of executed Pakistani soldiers in Swat and Fata, many of which were recorded and circulated by the militants themselves.
Last night, photos of executed Pakistani soldiers in Balochistan were being circulated on Twitter.
In 2007, we started to learn of how militants had taken charge of media via their own radio stations and by religious edicts against TV channels.
In 2012, the Baloch Students Organisation (BSO) have shut off TV channels in parts of Balochistan in protest of the (lack of) coverage. Baloch separatists have also effectively taken to the internet to network and highlight their cause.
In 2007, the ideological basis and motivating factors  (religion, culture, ethnic divide, government endorsed lack of governance, funding, law and order, education and utter neglect) for the war in Swat and Fata ensured that this war could never be won by guns alone.
In 2012, the ideological basis and motivating factors for the war in Balochistan are near identical.
I can continue with parallel after parallel but I think the point has been made – Balochistan is our new, deadly war front, but there is a critical difference.
Unlike in Fata, where the Pakistan army has overt US support from intelligence and funding to equipment, in Balochistan they do not and will not, because this war holds no overt foreign interest. In fact, what foreign interest it has garnered has been almost exclusively in highlighting the atrocities being committed by the Pakistan army in a failed bid to clamp down on the situation.
Another key difference in this new war front is that the propaganda will not be led and sponsored by the US media machine as is the case for the war on terror in Fata. No, for this war, our state will have to come up with their own media campaign, which to date, has mostly consisted of "it's just a small insurgency" and "this is all sponsored by foreign (Indian) hands."
Unfortunately, the truth is, without a foreign (US) hand to aid Pakistan fight this war, it is all too easy to decipher that the enemy the state is fighting is Pakistan and Pakistanis itself (though at this point, I don't think the Baloch "insurgents" refer to themselves as Pakistani).
I have vowed to write article after article with a call to action. This one has a very simple one: awareness.
Take some time out to read the news reports and Op-eds on Balochistan. That way, at the very least, you will not be shocked or surprised when the bombs start going off in your city, and you learn that we are in for another war that has (on the face of it) no end.
Wake up and talk about it.
To understand the war in Balochistan, read these articles:
Inside Balochistan –  Declan Walsh
Separatism online – Jahanzaib Haque
'To be a Baloch is to embrace death'
The problem with Balochistan – Salman Latif
Saving Balochistan – The Express Tribune editorial
Recalling Baloch history – Yaqoob Khan Bangash
The right to self determination – Fahad Desmukh