84th Academy Awards: Predictions, tweets & snubs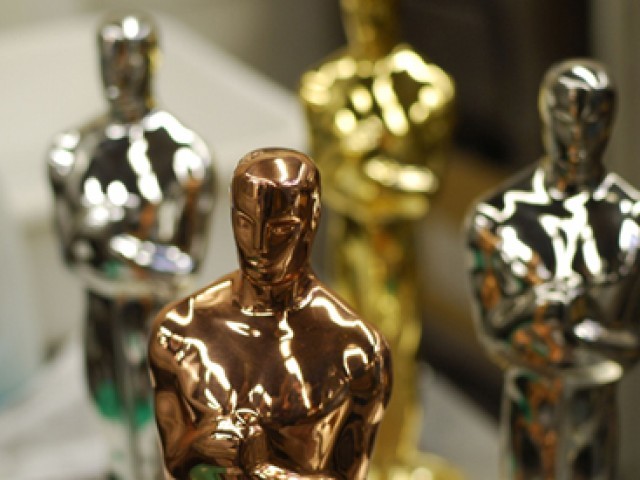 The Oscars are a time when fans, TV anchors, stylists, live bloggers, tweeters and seat-fillers (the lucky people who sit on celeb's seats while they're visiting the bathroom or the bar) satellite around A-list stars in the celluloid constellation known as Hollywood.
Die-hard viewers host Oscar parties at home while Hollywood's B, C and D-listers try to attend as many after-parties as they can (since they're naturally not invited to most awards shows).
It's fun for all, whether you're watching the show live at the crack of dawn in Pakistan's time zone (and heading off bleary-eyed to work), or watching the evening re-run (after spending the day valiantly avoiding internet reports of the winner). The allure of red carpet arrivals, glamorous presenters, the host's semi-funny jokes, and, of course, watching some of your favourites win the coveted statuettes is an irresistible combination worth spending three hours of your life over (five if you sit through the early arrivals and after-party coverage too, comparable to a cricket match).
Often, a country or culture will dominate several categories during any given year of the Academy Awards. Previously, these have included: the New Zealander 'Lord Of The Rings' year, the Indian 'Slumdog Millionaire' (even if it was officially British) year, the Italian 'Life is Beautiful' year, the Spanish 'Talk To Her' year and the essentially British 'The King's Speech' last year.
This year, it seems to be France's turn. 'The Artist' has been nominated in 11 major categories except, interestingly, for Foreign Language film.
Then there's the usual shock nominees (Jonah Hill for 'Moneyball' seriously?), plenty of snubs (see below), and, finally, Pakistani subject matter that has nothing to do with terrorism (unless one calls it domestic terrorism). While 'Saving Face' may be criticised locally for portraying the country in a 'negative' light (tragically faceless survivors instead of, say, attractive starlets), one can't help but support the need to address (and remedy) our social realities instead of sweeping them under a rug.
Nominations, predictions and what-the-heck-were-they-thinking
Actor in a leading role
Demián Bichir in "A Better Life"
George Clooney in "The Descendants" (possibly – George plays a dumpy, cuckolded husband with a teenaged daughter; now that's acting)
Jean Dujardin in "The Artist" (probably –  Jean brings back Old Hollywood glamour with sparkle)
Gary Oldman in "Tinker Tailor Soldier Spy"
Brad Pitt in "Moneyball" (no way in hell – Brad would've stood a better chance if he made himself fugly in the film)
Actor in a supporting role
Kenneth Branagh in "My Week with Marilyn" (possibly – the Academy loves Brits)
Jonah Hill in "Moneyball" (no way in hell, right?)
Nick Nolte in "Warrior"
Christopher Plummer in "Beginners" (probably – older actors tend to win their first Oscar for their entire careers)
Max von Sydow in "Extremely Loud & Incredibly Close"
Actress in a leading role
Glenn Close in "Albert Nobbs"
Viola Davis in "The Help"
Rooney Mara in "The Girl with the Dragon Tattoo" (no way in hell –  Rooney's too much of an indie oddball type)
Meryl Streep in "The Iron Lady" (probably – you can't go wrong with Mery; she already has two little gold men and this is her 17th nomination)
Michelle Williams in "My Week with Marilyn" (possibly –  the Academy loves biopics and we still feel bad about Heath Ledger)
Actress in a supporting role
Bérénice Bejo in "The Artist"
Jessica Chastain in "The Help" (possibly –  a goodhearted airhead and one of the only non-racist characters in the movie)
Melissa McCarthy in "Bridesmaids" (no way in hell – plus-sized women tend to score at awards shows but, really, to win for a screwball comedy rife with toilet humour…these aren't the 'Gross'cars!)
Janet McTeer in "Albert Nobbs"
Octavia Spencer in "The Help" (probably)
Animated feature film
"A Cat in Paris"
Alain Gagnol and Jean-Loup Felicioli (probably –  it seems to be France's year after all)
"Chico & Rita"
Fernando Trueba and Javier Mariscal
"Kung Fu Panda 2"
Jennifer Yuh Nelson
"Puss in Boots"
Chris Miller
"Rango"
Gore Verbinski (possibly – it's Johnny Depp's voice)
Art direction
"The Artist"
Production design: Laurence Bennett
Set decoration: Robert Gould (possibly –  the mise-en-scene is delightful)
"Harry Potter and the Deathly Hallows Part 2"
Production design: Stuart Craig
Set decoration: Stephenie McMillan
"Hugo"
Production design: Dante Ferretti
Set decoration: Francesca Lo Schiavo (probably – a great deal of artistry went into the technicalities)
"Midnight in Paris"
Production design: Anne Seibel
Set decoration: Hélène Dubreuil
"War Horse"
Production design: Rick Carter
Set decoration: Lee Sandales
Cinematography
"The Artist"
Guillaume Schiffman
"The Girl with the Dragon Tattoo"
Jeff Cronenweth
"Hugo"
Robert Richardson
"The Tree of Life"
Emmanuel Lubezki (possibly – plenty of dreamy imagery in Terence Malick's film)
"War Horse"
Janusz Kaminski (probably – Spielberg's cinematic tear-jerker in with a war backdrop guarantees pictorial splendour)
Costume design
"Anonymous"
Lisy Christl
"The Artist"
Mark Bridges
"Hugo"
Sandy Powell
"Jane Eyre"
Michael O'Connor (possibly – Hollywood loves adaptations, remakes and Victorian England)
"W.E."
Arianne Phillips (probably – for Madonna's sake!)
Directing
"The Artist"
Michel Hazanavicius (probably – creating a silent, pre-'Talkie' world was no easy task)
"The Descendants"
Alexander Payne (possibly – tricky subject matter to direct)
"Hugo"
Martin Scorsese
"Midnight in Paris"
Woody Allen
"The Tree of Life"
Terrence Malick
Documentary (feature)
"Hell and Back Again" 

Danfung Dennis and Mike Lerner
"If a Tree Falls: A Story of the Earth Liberation Front"

Marshall Curry and Sam Cullman
"Paradise Lost 3: Purgatory"
Joe Berlinger and Bruce Sinofsky
"Pina"

Wim Wenders and Gian-Piero Ringel (probably –  it's also the first 3-D documentary to be nominated)
"Undefeated"
TJ Martin, Dan Lindsay and Richard Middlemas
Documentary (short subject)
"The Barber of Birmingham: Foot Soldier of the Civil Rights Movement"
Robin Fryday and Gail Dolgin
"God Is the Bigger Elvis"
Rebecca Cammisa and Julie Anderson
"Incident in New Baghdad" 

James Spione
"Saving Face"
Daniel Junge and Sharmeen Obaid-Chinoy (we hope so!)
"The Tsunami and the Cherry Blossom"

Lucy Walker and Kira Carstensen
Film editing
"The Artist"
Anne-Sophie Bion and Michel Hazanavicius
"The Descendants"
Kevin Tent
"The Girl with the Dragon Tattoo"
Kirk Baxter and Angus Wall (probably – it's has that rare combination of a fast pace and critical acclaim, so it's likely to win something)
"Hugo"
Thelma Schoonmaker
"Moneyball"
Christopher Tellefsen
Foreign language film
"Bullhead" Belgium
"Footnote" Israel
"In Darkness" Poland
"Monsieur Lazhar" Canada
"A Separation" Iran (probably – this Golden Globe winner is also Iran's second nomination in this category to date)
Makeup
"Albert Nobbs"

Martial Corneville, Lynn Johnston and Matthew W Mungle (possibly – Glenn Close as a creepy dude required subtle makeup)
"Harry Potter and the Deathly Hallows Part 2"
Nick Dudman, Amanda Knight and Lisa Tomblin
"The Iron Lady" 

Mark Coulier and J Roy Helland (probably – Meryl Streep's convincing makeover as Maggie Thatcher owed something to the makeup department)
Music (original score)
"The Adventures of Tintin"
John Williams
"The Artist"
Ludovic Bource (probably – it's a mostly silent film so music played a primary role in the narrative)
"Hugo"
Howard Shore
"Tinker Tailor Soldier Spy"
Alberto Iglesias
"War Horse"
John Williams
Music (original song)
"Man or Muppet"
From "The Muppets"
 music and lyrics by Bret McKenzie (probably – and with two nominations in this category instead of the typical five, the Oscars might even end on time for once with fewer musical performances)
"Real in Rio"
From "Rio" 
music by Sergio Mendes and Carlinhos Brown and lyrics by Siedah Garrett
Best picture
"The Artist"
Thomas Langmann, Producer (probably)
"The Descendants"
Jim Burke, Alexander Payne and Jim Taylor, producers (possibly)
"Extremely Loud & Incredibly Close"
Scott Rudin, Ppoducer
"The Help"
Brunson Green, Chris Columbus and Michael Barnathan, producers
"Hugo"
Graham King and Martin Scorsese, producers (possibly)
"Midnight in Paris"
Letty Aronson and Stephen Tenenbaum, producers
"Moneyball"
Michael De Luca, Rachael Horovitz and Brad Pitt, producers
"The Tree of Life"
Nominees to be determined
"War Horse"
Steven Spielberg and Kathleen Kennedy, Producers (their 7th nomination as producers)
Short film (animated)
"Dimanche/Sunday"
Patrick Doyon
"The Fantastic Flying Books of Mr. Morris Lessmore"
William Joyce and Brandon Oldenburg
"La Luna"
Enrico Casarosa
"A Morning Stroll"
Grant Orchard and Sue Goffe
"Wild Life"
Amanda Forbis and Wendy Tilby
Short film (live action)
"Pentecost"
Peter McDonald and Eimear O'Kane
"Raju"
Max Zähle and Stefan Gieren
"The Shore"
Terry George and Oorlagh George
"Time Freak"
Andrew Bowler and Gigi Causey
"Tuba Atlantic"
Hallvar Witzø
Sound editing
"Drive"
Lon Bender and Victor Ray Ennis
"The Girl with the Dragon Tattoo"
Ren Klyce
"Hugo"
Philip Stockton and Eugene Gearty
"Transformers: Dark of the Moon"
Ethan Van der Ryn and Erik Aadahl
"War Horse"
Richard Hymns and Gary Rydstrom (probably – it's gotta win something)
Sound mixing
"The Girl with the Dragon Tattoo"
David Parker, Michael Semanick, Ren Klyce and Bo Persson
"Hugo"
Tom Fleischman and John Midgley
"Moneyball"
Deb Adair, Ron Bochar, Dave Giammarco and Ed Novick
"Transformers: Dark of the Moon"

Greg P Russell, Gary Summers, Jeffrey J. Haboush and Peter J Devlin (probably – high-grossing action flicks often get lucky in sound categories)
"War Horse"

Gary Rydstrom, Andy Nelson, Tom Johnson and Stuart Wilson
Visual effects
"Harry Potter and the Deathly Hallows Part 2"
Tim Burke, David Vickery, Greg Butler and John Richardson (possibly – if only to say goodbye to Potter)
"Hugo" 

Rob Legato, Joss Williams, Ben Grossman and Alex Henning (probably – the films has astounding aesthetics)
"Real Steel"

Erik Nash, John Rosengrant, Dan Taylor and Swen Gillberg
"Rise of the Planet of the Apes" 

Joe Letteri, Dan Lemmon, R Christopher White and Daniel Barrett
"Transformers: Dark of the Moon"
Scott Farrar, Scott Benza, Matthew Butler and John Frazier
Writing (adapted screenplay)
"The Descendants"
Screenplay by Alexander Payne and Nat Faxon and Jim Rash (probably – the film's premise and storyline are a critical success)
"Hugo"
Screenplay by John Logan
"The Ides of March"
Screenplay by George Clooney and Grant Heslov and Beau Willimon (possibly – Clooney proves to be as adept a writer as he is an actor and director)
"Moneyball"
Screenplay by Steven Zaillian and Aaron Sorkin
Story by Stan Chervin
"Tinker Tailor Soldier Spy"
Screenplay by Bridget O'Connor & Peter Straughan
Writing (original screenplay)
"The Artist"
Written by Michel Hazanavicius (probably -it's an original, and it's definitely tricky to 'write' a 'silent' script)
"Bridesmaids"
Written by Annie Mumolo & Kristen Wiig (no way in hell! Right?)
"Margin Call"
Written by J.C. Chandor
"Midnight in Paris"
Written by Woody Allen
"A Separation"
Written by Asghar Farhadi (possibly -it's the first Farsi screenplay to ever be nominated)
And the year's biggest snubs went to…
Leading men:
Leo di Caprio (snubbed, yet again, but he's used to it now. After three nominations, he still hasn't taken home a little gold man, just models)
Michael Fassbender (was his full frontal nudity in 'Shame' too much for the Academy to endure?)
Ryan Gosling (aka 'the hipster's hipster' for 'The Ides of March' and 'Drive')
Antonio Banderas (for 'Puss in Boots'…joking! For his performance in 'The Skin I Live In')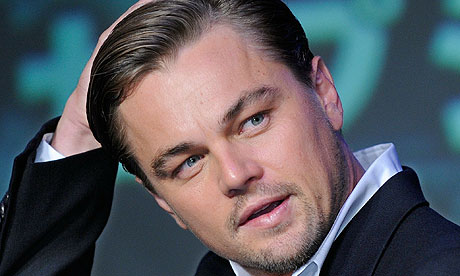 Leading ladies:
Kristen Dunst (she won Best Actress at Cannes for her morose sci-fi film, 'Melancholia')
Elizabeth Olsen (indie darling and breakout star of 'Martha Macy May' and sister of the most annoying twins in the world)
Charlize Theron, Kate Winslet, Natalie Portman, Tilda Swinton and Hilary Swank (for…well, anything they ever star in, especially if their characters are depraved, unattractive and/or insane. Jilted by the Academy this time!)
Supporting actors:
Uggie (for his convincing canine portrayal in 'The Artist'…just kidding!)
Madonna, Madonna, Madonna:
'W.E.' looks visually arresting but there are way too many liberties taken with reality to lure the Academy (Wallis wasn't a Nazi sympathiser? Really?). But the film stands a good chance in its sole nomination, for Costume Design.
In the Land of Blood and Money:
The Academy didn't nominate Angie's Bosnian 'In The Land of Blood and Honey' in the Foreign Language category. Never mind, she'll still be smiling on Brad's arm after winning the Stanley Kramer Award at the recent PGAs.
A selection of Twitter's most (and least) chirpy…
Touching tweet (she's nominated for Documentary—Short Subject):
@sharmeenochinoy: "The day I received an Emmy my father died- had to turn around & go 2 airport- Tday I'm sure hes smiling down! #oscars #SavingFace"
Euphoric tweet (the 'How I Met Your Mother' TV star's song for 'The Muppets' is nominated for Music—Original Song):
@jasonsegel: "Holy Moly! Man or Muppet was nominated for a best song Oscar! Congrats to Bret McKenzie and the whole Muppet team!!! So happy for everyone!"
Sore (no music nomination for R&B singer Mary J. Blige's song from 'The Help'):
@maryjblige: "I'm so thankful for true fans like you all. It saddens me & feels like the Academy is being mean. 2 only nominate 2 of the 5 slots is……."
Sarcastic (no acting nomination for Albert Brooks' critically acclaimed 'Drive'):
@albertbrooks: "Looking forward to the State of the Union tonight. Hope the new Axis of Evil includes Hollywood."
Additional info: From Oscars.org's official press kit
Nominations ballots were mailed to the 5,783 voting members in late December and were returned directly to PricewaterhouseCoopers (PwC), the international accounting firm, for tabulation.
Official screenings of all motion pictures with one or more nominations will begin for members this weekend at the Academy's Samuel Goldwyn Theater. Screenings also will be held at the Academy's Linwood Dunn Theater in Hollywood and in London, New York and the San Francisco Bay Area.
All active and life members of the Academy are eligible to select the winners in all categories, although in five of them – Animated Short Film, Live Action Short Film, Documentary Feature, Documentary Short Subject and Foreign Language Film – members can vote only if they have seen all of the nominated films in those categories.
Academy Awards for outstanding film achievements of 2011 will be presented on Sunday, February 26, 2012, at the Kodak Theatre at Hollywood & Highland Center®, and televised live by the ABC Television Network beginning at 4 p.m. PT/7 p.m. ET (that's 5 a.m. in Pakistan time on February 27).  The Oscar presentation also will be televised live in more than 225 countries worldwide.