Love is want. Love is need. Love is impossibly imperfect. Love always pays the bills on time but forgets your anniversary. It gets you frozen yogurt on the way home but leaves it in the car. It refuses to change the baby's diaper but spends hours rocking the baby to sleep. It doesn't write you poems or give romantic speeches but when you're sad, it suddenly says that one right thing. It rarely thinks to buy you flowers but always thinks to plug your phone into the charger at night. Love tries. Love is forgiving. Love lets you get away with a lot. It ...
Read Full Post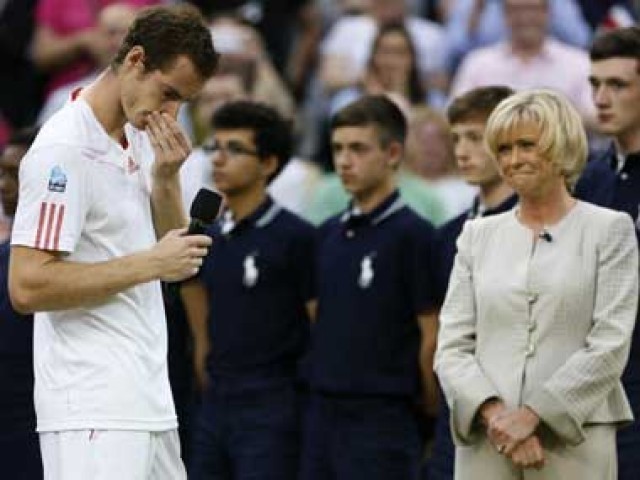 I am not particularly interested in tennis but to keep my husband company, I watched the Murray-Federer Wimbledon final. And at the end of the match – while I, along with everyone in the whole world, had a lump in the throat during Andy Murray's emotional interview –  it was only when I saw his mother weeping did I break down too. Judy Murray stayed poker-faced while her son gave his all against Roger Federer in the final match, unable to accomplish his historic bid to become the first Englishman to win the men's singles title since 1936. ...
Read Full Post
Mrs A remembers it as 'the most horrible week of my life.' She cried frequently; she had trouble sleeping at night; she had to leave a party early because she felt like she 'couldn't breathe'. And too many of her hours were filled with 'whys'; why did this happen to her? Why? A child stricken with life-threatening illness? The collapse of the family business? The death of a beloved parent?  No, the darkest week of Mrs A's life came two weeks ago when her daughter was rejected admission in the nursery at Karachi Grammar School (KGS). It's hard to imagine writing such a ...
Read Full Post