You're showing too much hair. You're wearing a lot of makeup and your tight jeans? Well, you're ruining the reputation of the hijab. These are just a few examples of the criticism many hijabis face.  Recently there were even adverts all over the Middle East comparing Muslim women to wrapped sweets – a lollipop with a wrapper symbolises perfection, that is, the angelic Muslim maintaining her pardah, while an 'unwrapped lolly' attracts flies to the haram enticement of an exposed 'sweet'. The men behind such adverts will deny that comparing Muslim women to sweets is objectifying us. They will contest that they are merely using the analogy ...
Read Full Post
Dear Michael Adebolajo and Michael Adebowale, This is an open letter to both of you on behalf of Muslims who are disgusted at your barbaric actions at Woolwich. And also because you both tried to justify what you did under the name of Islam. It has been over 50 days since you butchered and beheaded an innocent man in the streets of London. Today was Lee Rigby's funeral and like many people killed in Afghanistan and Pakistan, he left behind a wife and young child. Lee was collecting money for a charity that helps injured soldiers and you killed him in broad daylight. Mr ...
Read Full Post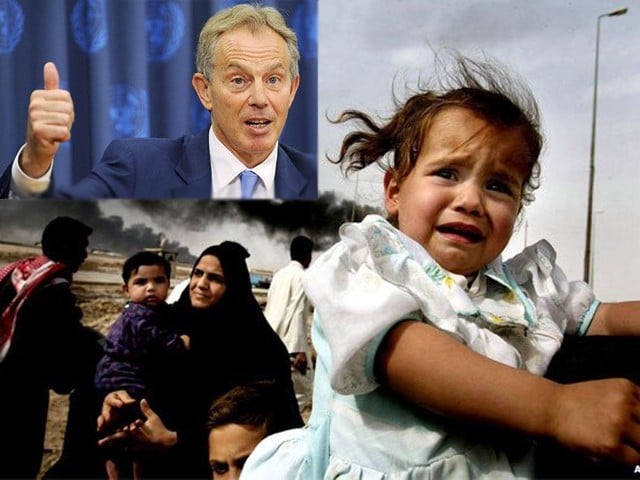 When former British Prime Minister Tony Blair proudly proclaimed on BBC News that he had "no regrets" about the war in Iraq 10 years on, I was so disgusted, I had to switch the television off and try to calm myself down. In these 10 years, over 600,000 civilians have been killed, a civil war ensues and no so-called weapons of mass destruction (WMD) were ever found. I must highlight that people died on both sides. Despite whatever opinion we may have of US troops, 4,488 American soldiers and marines were killed and thousands were left with severe disabilities in ...
Read Full Post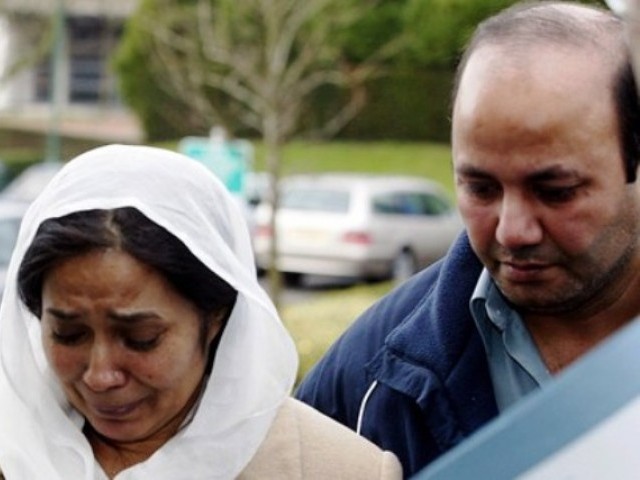 Like so many second or third generation British Pakistani girls, Shafilea Ahmed wanted to socialise with her 'gora' (white) friends, wear western clothes and have a boyfriend. The reality was very different and sour; daily beatings, turning up to school with cuts and bruises, a life of violence subjected by her parents Iftikhar and Farzana, which eventually led to her death in 2003. The police shied away from the word 'honour' this time and instead insisted that Shafilea was just murdered, simply murdered. Despite the cultural sensitivity from the Cheshire police, it is clear that an honour killing ...
Read Full Post
In 1947, Israel's founder, David Ben Gurion sent a telegram to Muhammad Ali Jinnah in an attempt to establish diplomatic relations with Pakistan. The telegram was initially ignored and to date, Pakistan still refuses to recognise Israel as a state.  Ben Gurion was allegedly quoted in The Jewish Chronicle in 1967 on his view of Pakistan: The world Zionist movement should not be neglectful of the dangers of Pakistan to it. And Pakistan now should be its first target, for this ideological state is a threat to our existence. And Pakistan, the whole of it, hates the Jews and loves the ...
Read Full Post
Back home, the vast majority of second generation British nationals of Pakistani origin wouldn't dream about visiting their parent's homeland – unless it was for shopping, or a wedding of course.  Unfortunately, the topic of Pakistan is followed by mockery, ridicule and stereotypes, which consist of uneducated, toothless villagers driving rickshaws and eating paan. People in Britain don't realise that Pakistan is a country full of colour, culture and a talented young generation that is truly aiming for change. I don't understand why so few of my young generation would like to visit the country of their parent's origin. Of course, there is a ...
Read Full Post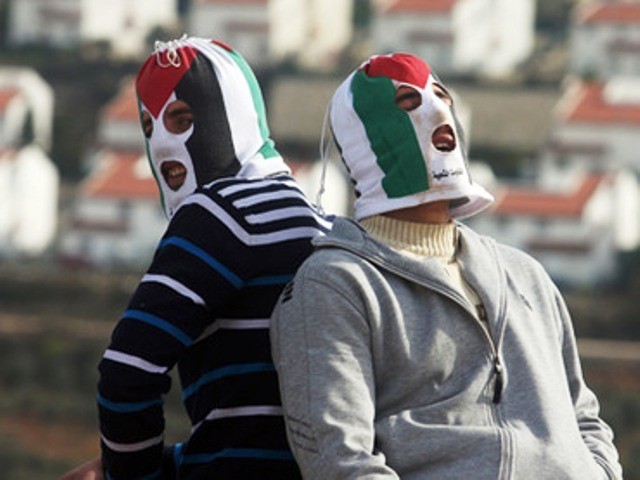 This week, a Palestinian prisoner ended the 77th day of his peaceful hunger strike after Israeli authorities agreed to release him on June 5. Thaer Halahla was on the brink of death as the deal was secured. The father of one had been detained without charge for two years and has never even met his daughter – her existence is only known to him through a few pictures. Ironically, an Israeli spokesperson had stated: This is about hard-core activists, from Hamas and Islamic Jihad, who through this protest are trying to instigate violence. Clearly this representative hasn't heard of the term 'non-violent resistance' ...
Read Full Post