I love being a part of events and exchanges that offer a possibility to interact closely with people from Pakistan. Hence, I was utterly pleased when I was invited to participate in the 'Making Democracy Real 2014' dialogue organised by Initiatives of Change at Asia Plateau in Panchgani, a five-hour drive from Mumbai. Such programmes strengthen my commitment to continue building ties with those who believe that genuine friendship between Indians and Pakistanis is possible. Held over five days, from January 10 to 14, 2014, this dialogue (they insisted on not calling it 'conference') brought together participants from over 30 countries ...
Read Full Post
Yesterday, at a seminar titled 'Pakistan-India relations: What can media do?', Mumbai Press Club's President Gurbir Singh reportedly urged the Indian as well as Pakistani media to stop airing Television Rating Point (TRP)-grossing talk shows that negatively affect peace prospects between the two nations. This statement comes as a remarkable affirmation of a commitment to peace that needs to be strengthened by the media fraternity on both sides of the border. It comes close on the heels with Kamal Siddiqi's recent piece titled 'Talk peace, be damned', where he laments that war-mongering brings ratings but at the expense of the dividends that ...
Read Full Post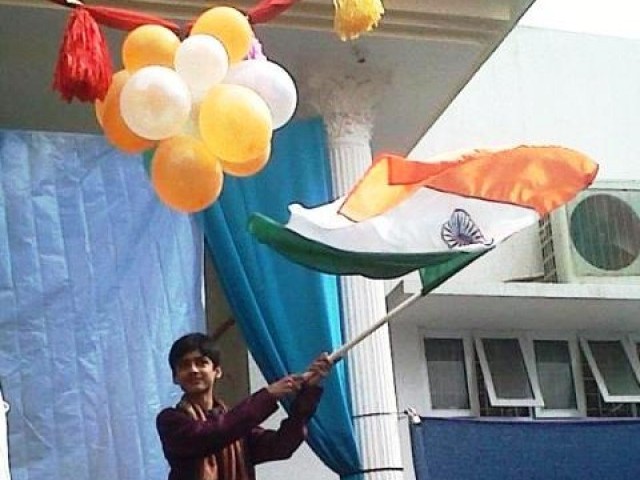 The last few months have been full of optimism for Indians and Pakistanis who are eager to step across the border and experience what lies on the other side. The fact that both countries have been working towards a liberal visa regime  to enable people-to-people contact is a cause for celebration but there is bound to be anxiety until the time an official deal is signed. The recent news about a last-minute snag, leading to a postponement in this process after a meeting between Pakistan's former Interior Minister, Rehman Malik, and India's Home Secretary, R K Singh, comes across as ...
Read Full Post
The Pul-e-Jawan country forum in India, organised by the Citizen Media Network, convened in Delhi on April 14. It was a follow-up to an event in Kabul where citizen journalists and young peacemakers from Afghanistan, Pakistan and India had met in February. This  event was organised just two days after the Pul-e-Jawan forum in Pakistan, which was hosted by Bytes for All in Islamabad on April 11 and April 12. So, where does the name Pul-e-Jawan come from and what is its aim? As their website states, "Pul-e-Jawan literally means 'Bridges of Youth' in Dari, as well as in Urdu and Hindi. The aim of Pul-e-Jawan is to transform the conflict in ...
Read Full Post