I'd like to expand on a pearl of wisdom that I received from where most pearls of wisdom originate ─ my grandmother. She is a published Urdu novelist and part-time journalist, but more than that she is an intellectual searching for depth in the meaning of death as she sees herself approaching the imminent reality of it. A more popularly acclaimed introduction would be as Bushra Ansari's aunt. Lucky for you, I've chosen to talk about one of the least morbid topics she happened to discuss with me: Academic writing. Despite having published novels, my grandmother does not consider herself a ...
Read Full Post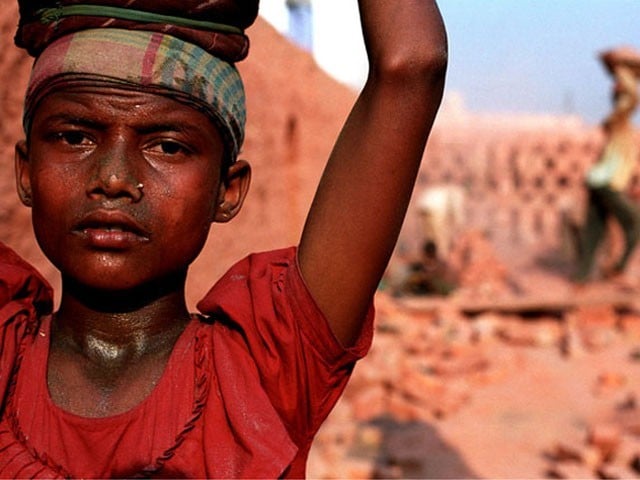 So another International Children's Day has passed and while it has been celebrated in some countries and some segments of ours, the state of children in Pakistan remains pathetic. Child labour – that persistent, malignant tumour unleashed upon our country during times of apparent prosperity — simply refuses to go away. The media was flooded with much of the same institutional blame-game and vague identification of problems areas that we see regurgitated every year. Politicians are blaming natural disasters for the rampant child labour in their jurisdictions while the Ministry of Labour and Manpower is still deliberating the use of ...
Read Full Post
After a strangely placid Sri Lankan fielding performance, we watch India lifting the Cricket World Cup. Mistakes will be forgotten and achievements exaggerated until the late entry of Sreesanth is seen as a phenomenal decision. Everything is so much more legendary in retrospect. As confusing as the sight of Munaf Patel and Sreesanth holding the World Cup may be, when Tendulkar holds it, a strong case is made for eternal justice. What a fitting destiny for a player who ruled the sport for longer than many of his fans have lived. And his team seemed to acknowledge that, with constant dedications ...
Read Full Post
I believed the original charges against our spot-fixing trio, but the fresh accusations about the third ODI are, in the words of Shahid Khan Afridi, "Absolute rubbish". I bought into the original accusations because of the little things: the size of the no-ball; the picture in which Butt was watching Aamir after delivery; the way he was stuttering during the press conference; the way he failed to plead innocent, and most of all Aamir's slumped shoulders the next day. This time around, the little things point the other way. I watched the entire match, and I saw the tension on Afridi's face. ...
Read Full Post
While the immediate reaction to our cricket team's recently discovered shenanigans is of hate and shame, there are many Pakistanis who believe that it is too soon to judge. To control one's emotions and wait for more compelling evidence is both admirable and astute. However, what this evidence will be remains to be seen. Everything that has come to light so far may be convincing, but none of it sounds like damning proof that could stick in a court of law. Phones have been confiscated. Mazhar Majeed was an agent and was well within his rights to be calling Pakistani players. In ...
Read Full Post
I recently questioned the state's right to dictate how we treat ourselves. If the majority feedback I got is at all representative (and the recent PG status of the nikahnama would suggest that it is), then we as individuals feel the need to be intensively governed. We feel that the care we take of personal health, or the safety measures we take to maintain it, should be the concern of the state. I would like to extend this argument to smokers. Should the state outlaw smoking? While some safety measures like the seat belt are debatable in their efficiency, smoking ...
Read Full Post
Should the state have the right to fine a person for not taking care of himself? Islamabad police commonly fine drivers in monetary terms for a variety of offences. I understand penalising practices that distract the driver. Talking on the phone, texting, and watching videos on LCD monitors are all activities that demand the driver's attention and thus increase the probability of an accident. A motorist performing stunts also runs the risk of losing control and crashing into someone. These activities are a threat to other people in the society and should thus be fined. But, what of the personal ...
Read Full Post