All justice is blind, but some justice is blinder than others. The blindness of justice is supposedly a powerful metaphor, alluding to its impartial and independent dispensation. Unfortunately, in our beloved country, the justice system unseeingly crushes the powerless. That's the reality we live in today. Despite having one of the world's most modern constitutions, saving a few articles, we never see it in effect. The influential section of society constantly eludes the law and commits transgressions. A story of a similar injustice is making rounds on social media and has been shared by thousands of people in Gilgit-Baltistan (GB). Ths young man's lost his job, jailed 4 ...
Read Full Post
I am not subscribing to a Marxist analysis but it is evident that our society has two distinct classes. The first is the rich and educated minority of Pakistan that makes up the ruling and influential group; the second is the deprived and backward masses who are ruled. In this context, democracy appears to be the best system of governance for the country. However, Pakistan has seen so many military interventions that the evolution of political institutions has been stunted. Many political parties are family-run organisations where leadership remains within the circle of wife, husband, and children. When such descriptions are discussed, the ...
Read Full Post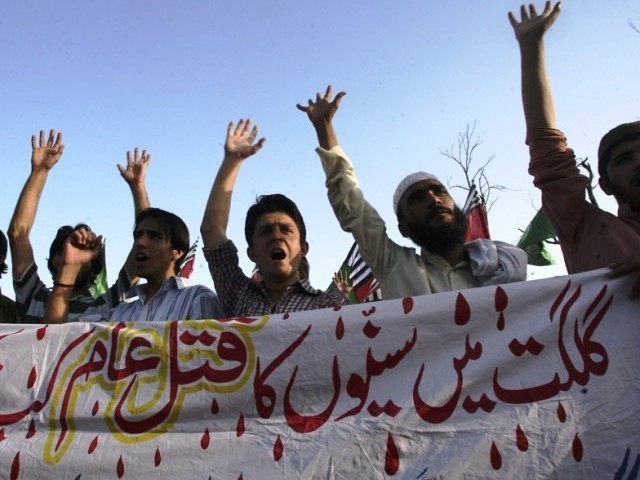 'Paradise on earth' might be a cliché, but it is the only locution that describes the beauty of Gilgit. Its elegance is matchless, but the sectarian violence that has plagued this area has reduced this city to a mere shadow of the beauty it once boasted.  Spring had always filled Gilgit with a rosy fragrance, but this spring, all anyone can smell is the unmistakable stench of blood. It is truly baffling how the gardener has lit his own garden on fire. People from different sects are killing each other ruthlessly, and one doesn't dare to venture out on the streets unless ...
Read Full Post