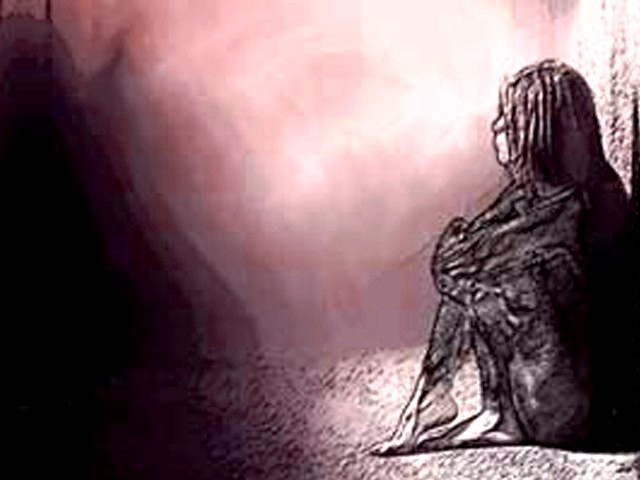 Whenever I see her, her eyes haunt me. The sadness in them is unspeakable and the horrors of her life, incomprehensible. She is young and beautiful yet her heart yearns for a minute of peace and happiness. She is Sarah*, a married girl who lives with her in-laws. Sarah married into a family of four sisters where her husband was the only son. The torture began almost immediately. Her three unmarried sisters-in-law cannot stand the very sight of her. They never speak a kind word to her, and always address her with stern and blank expressions on their faces. The very faces that smile ...
Read Full Post
A few months ago, I was at an Eid brunch and everyone seemed to be having a jolly good time, exchanging pleasantries and smiles while sitting pretty in their colourful Eid joras. However, things were not as lovely as they seemed. As soon as one lady left amidst loving goodbyes and kisses, the other ladies present started speaking ill of her. "Khud toh dawat nahi karti kabhi, aur sab ki dawaton mein ajati hai!" (She never hosts parties herself but shows up at everyone else's!) This left me shocked and mighty uncomfortable as this was said by none other than the host herself. The ...
Read Full Post
The other day I was watching a Pakistani drama in which a young couple was discussing their future plans. The following conversation played out: Boy: As soon as we get married I want both of us to make a lot of money! Girl: But what if I don't want to work? Boy: I will make sure you do. Girl: So if I say that I don't want to work after marriage, you won't marry me? Boy: No. The girl got upset and the scene changed, I stopped paying further attention to the play as just then my friend brought over a tray of snacks. However, later that ...
Read Full Post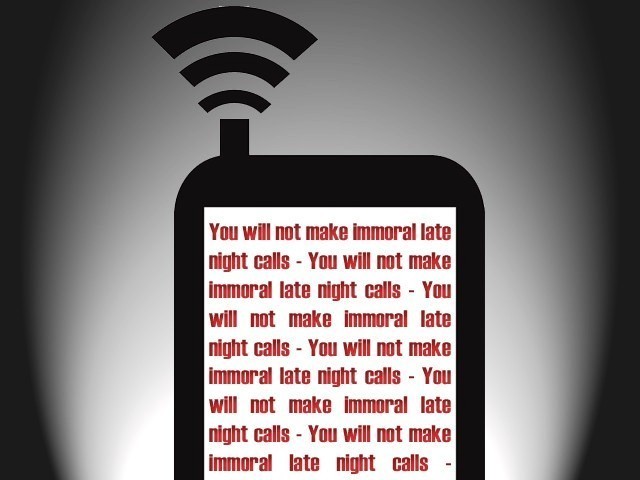 There is certainly something exciting about huddling under the covers and chatting late into the night with someone you find relatively interesting. But, as it is with most thrilling activities, there was more bad coming out from it than good. Introduced several years ago, late night cell phone packages threw the entertainment starved youth of Pakistan into a frenzy. After a regular day of studies or work, users (a great portion of which were youngsters) looked forward to a night of chatting away with their significant others – and possibly some spare wheels as well. It was an offer too good ...
Read Full Post
I despised her the very moment I set my eyes on her. When introduced to me, she smiled sweetly; it made my stomach churn. She was perfect; perfect to be slaughtered. I couldn't wait to be alone with her. Mother instructed her to boil a packet of baby food and feed it to me after which she was to change me and tuck me into bed. The middle-aged lady bobbed her head in obedience, all the while smiling at me sweetly. I wanted to kill her that very instant.  Finally my parents were making their way to the door. Mother bent ...
Read Full Post
The month of October brings heat, dust and the promise of a soon to come winter. It also brings with it the sad memory of a vibrant rose bud whose life was ruthlessly cut short. It has been a year since the young and beautiful Tooba Imtiaz left this world forever. Last October, Tooba was found dead at her in-laws house in Karachi. She was 23-years-old and pregnant. After her tragic death, Tooba lived on in the hearts of her two brothers and her widowed mother. Speculation has it that Tooba was murdered by her own husband and her father-in-law, but ...
Read Full Post
It was the first day of the new school year. The morning assembly was about to begin and I saw one of my former classmates crying fervidly while surrounded by a group of students. Upon inquiry I discovered that she had failed the year and was repeating the previous grade. This heartbreaking scene is forever etched in my memory. During my school years, the most dreaded word one could imagine was the word 'fail'. No matter how confident I was in my performance there was still this unconquerable fear of hearing or seeing the word 'fail' on the day of results. The funny ...
Read Full Post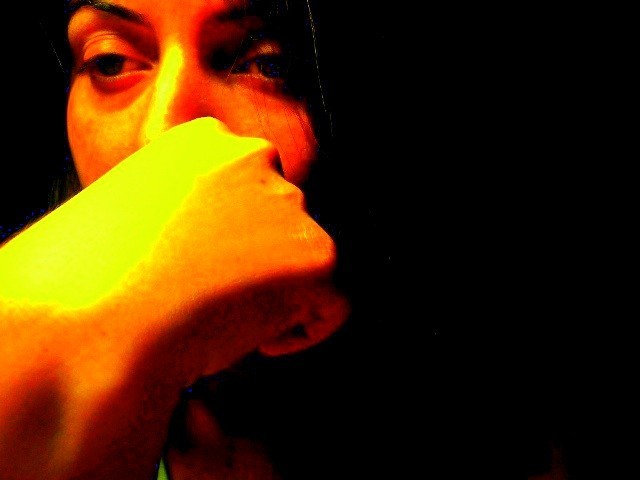 I first came across her on a Facebook forum in August 2010. The two of us were quite vocal on a forum made for the Sialkot brothers who had been publicly lynched during Ramazan that year. We often bumped into each other online and shared common passions and eventually decided to become "Facebook friends". Hailing from an educated, upper middle class family, she seemed to be an ordinary 20-year-old girl. However, I soon began to realise that all was not truly well on my new friend's side. The seemingly normal girl appeared to be a little – well, different. It looked to me as ...
Read Full Post
Kaneez* has five young children with a small age difference between them. She works full-time as a domestic maid and takes short, rushed breaks in order to nurse her youngest child, a five-month-old infant. If her break becomes longer than the expected five minutes, she is severely rebuked by her employer.  Life is hard for Kaneez. Not only does her husband expect her to make ends meet, but also wants her to keep adding more children to the brood. Her children fight all the time, demand clothes and toys when she takes them grocery shopping and throw tantrums when their ...
Read Full Post
A few weeks ago, I happened to witness the unfortunate crumbling and subsequent break-up of a close friend's marriage. After hearing both sides of the story, I arrived to a conclusion regarding the main reason behind the failure: The husband was 20 years older than his wife. Although common in an eastern society where arranged marriages are the norm, such large age-gaps (10 years and more) often have great drawbacks in a relationship as intimate as marriage. In our society, parents are in a rush to marry off their daughters before they hit the twenty-fifth birthday mark (or even earlier), ...
Read Full Post