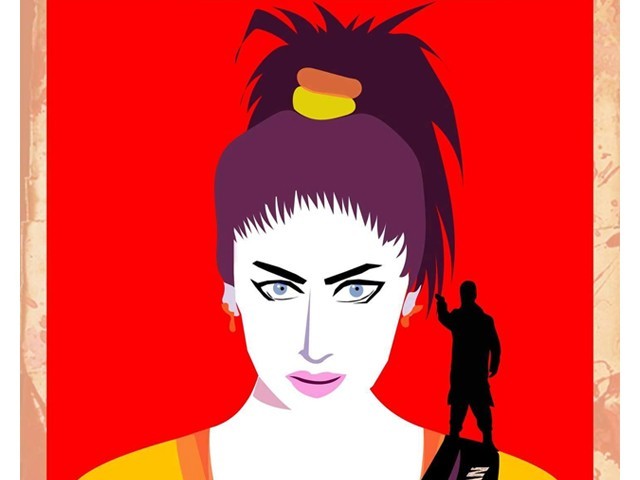 It has been two years since social media sensation Qandeel Baloch was brutally murdered by her brother in the name of honour on July 15, 2016. Her death – much like her life – attracted wide publicity in Pakistan and abroad. It galvanised legislators to make superficial changes to the honour killing legislation in Pakistan. In reality, these changes have had little (to no) impact on the number of honour killings in Pakistan. Six days after Qandeel's death, a parliamentary committee approved an honour killing bill that sought to bridge the gap in the existing honour killing legislation in Pakistan. ...
Read Full Post
They call her a prostitute, a sex object, a joke and other degrading insults in an attempt to discredit her. They assume that because they deem her to be all of the above, she cannot at the same time be empowering women and/or herself. A fatal flaw is, thus, exposed in their argument in that she is struck down for what women (and men) across the world celebrate her for: her courage, tenacity and fire to be whoever she chose to be in a society that (literally) stifles freedom—especially freedom of expression. As I reflect upon this week, many voices ...
Read Full Post
I spent my childhood playing in daisy-filled meadows, walking the pakdandis and exploring the narrow roads of Nathiagali. I have drifted along these pakdandis for miles, getting lost in the green hills only to be brought home by the villagers who witnessed us growing up. My family and I are blessed that we can flee to the Galiyats, escaping the hustle bustle and frenzy that has seeped into almost every other city in Pakistan. The hill station has been my parents and grandparents retreat of choice since the 60s. This year brings the fourth generation of our family to the Galiyats at a ...
Read Full Post
As I sat waiting for the award for 'Best Documentary, Short Subject' for which Sharmeen Obaid Chinoy had been nominated for her documentary Saving Face to be announced, my stomach tied itself in knots. Having interned with Sharmeen last year, and worked with her on "Saving Face", I was inspired by her. I frantically texted my friend Anushka (who had been Sharmeens' assistant last year) who was as nervous and excited as me. The thought of Sharmeen at the Oscars was overwhelming and we had a strong feeling that she would win. We felt anxious, almost sick, but we knew that we were not alone. There was an entire ...
Read Full Post