At home, a beleaguered finance minister announced he had finally secured the much-need $5.3 billion IMF bailout package, without which his country might have had to announce bankruptcy. Abroad, his prime minister dreamt of shiny new bullet trains costing $20 million per kilometre – approximately $27 billion from Peshawar to Karachi – and that's just one project. So how does a country, which needs to do hard bargaining for a bailout package of a few billion dollars, orchestrate the infrastructure revolution its prime minister has in mind? Well, simple economics would suggest that you either ditch everything else and pour all ...
Read Full Post
Pundits have long predicted a blood-stained run-up to election day. So far, candidates recovering from a gruelling scrutiny process and an equally tiresome ticket awarding process, kept electioneering to a minimum. But as we enter the last few weeks of campaigning, the need for public canvassing is forcing candidates to take to the streets. As aspirants reach out to their constituents, they are exposing themselves to a clear and present danger — the threat to their lives. This threat, posed by terrorist elements bent upon derailing elections, is particularly significant for those who belong to districts with a deteriorating security situation, ...
Read Full Post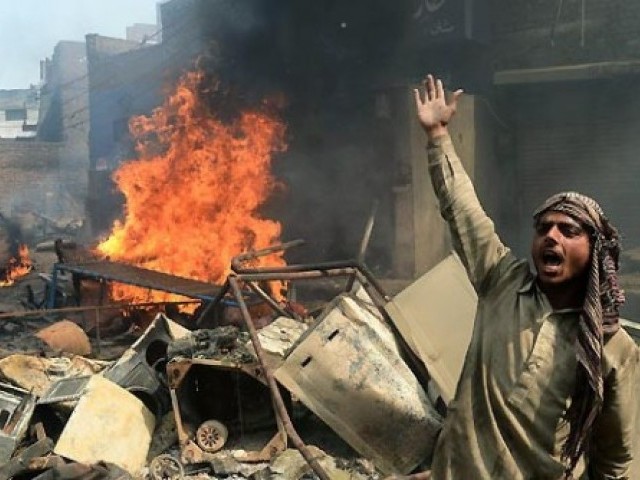 Nowadays, if you have a personal grudge to settle or a fight to pick, make it about religion and you can muster a sizeable little army to do your job for you. What's more, you and your cronies are likely to get away with it; and that too, scot-free. Even our newish baptism in judicial activism and public lip-service to outrage, isn't likely to wake our slumbering giant of a government to pin you down and charge you. After all, we still don't know who was responsible for Gojra, and we definitely won't know who instigated the mob in the ...
Read Full Post
As a regular commuter in this cauldron of mixed sights known as the metropolis of Karachi, I see diversity amidst the cacophony of ethnicity, race, language and cultural values and I also see the growing perpetual prostitution lining the streets of Zamzama – which has perhaps truly evolved as a one-stop shopping district. They say it's the oldest profession in the world, but come what may in Karachi it seems to be the newest one. Somehow every street has become a rendezvous for a potential client and provider. Women continue to sell their bodies to earn a livelihood; admittedly this has ...
Read Full Post