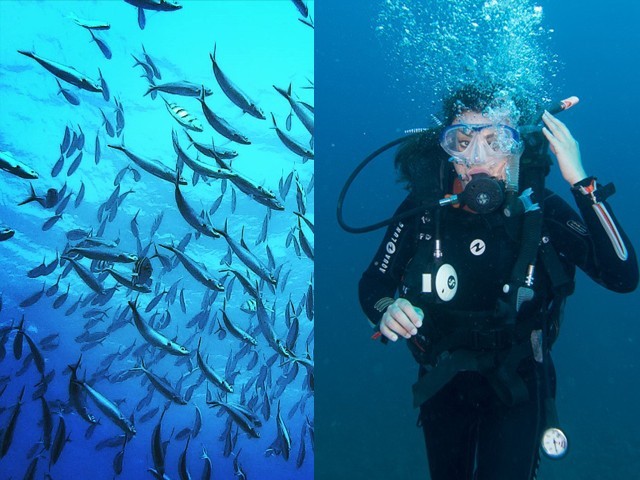 There is a phrase I often use to describe my very first scuba diving experience in Antalya, Turkey years ago, "Diving made me believe there is a God!" It was a surreal feeling, to connect with the majestic creatures at the depths of the ocean, with a feeling of absolute peace overtaking my relatively complex existence in the moments I spent underwater. The symbolism behind it alone is much deeper that we can ever imagine. Touching the ocean floor symbolises respect for nature, and thereby leads to a miraculous harmony with the oceanic life as they accept you in their space. ...
Read Full Post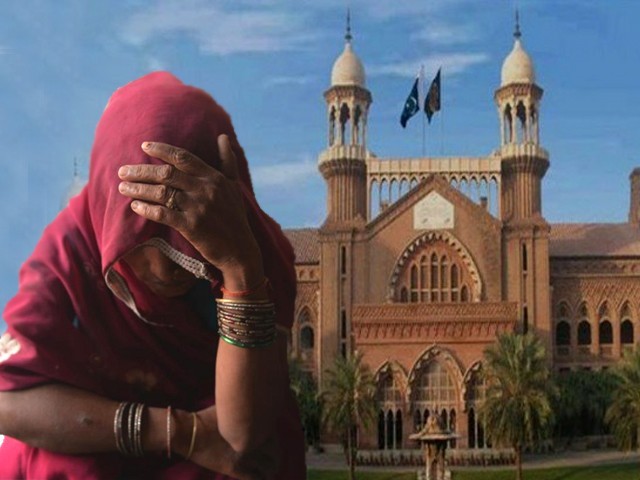 A recent verdict of the Lahore High Court (LHC) has laid appropriate emphasis on the award of both criminal and civil compensation for rape victims. In the contemporary judgment of Nadeem Masood vs The State, Justice Anwarul Haq, while invoking Section 376 of the Pakistan Penal Code (PPC), not only sentenced the convict to 20 years of imprisonment but also ordered the offender to pay compensation of Rs0.1 million to the victim and another one million rupees to the child born out of the rape. This judgement, however, comprises part of the population of less than five per cent of Pakistan's rape cases that actually ...
Read Full Post
On December 17, 2014 Prime Minister Nawaz Sharif lifted a seven-year moratorium on executions, after the Taliban killed more than 150 pupils and staff during an attack at the Army Public School (APS) in Peshawar. Subsequently, Pakistan's Parliament passed a constitutional amendment that allows a parallel system of military courts to try terrorists – it was argued that a weak civilian judicial system had failed to bring militants to justice. Conversely, on April 16, 2015, the Supreme Court of Pakistan suspended death sentences passed by the new military tribunals, until it rules on the legality of the sentences concerning six militants who would have otherwise imminently ...
Read Full Post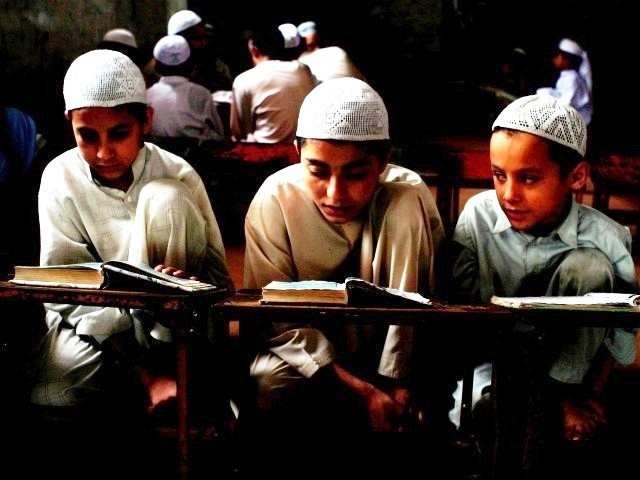 December 16, 2014, marked the Tehreek-e-Taliban Pakistan's (TTP) deadliest attack in Pakistan. Militants from the TTP attacked an army-run school in Peshawar, killing 142 people; 132 of whom were children. Survivors of the attack are still being treated in hospitals. As declared by the Taliban, the motivation for the attack has been to avenge the Taliban families who have been targets of the drone attacks in operation Zarb-e-Azb. The attack has been widely condemned across the globe with majority of Pakistanis mourning December 16 as a 'Black Day' in the history of Pakistan. Consequently, the prevalent government, army, opposition parties and the wider nation ...
Read Full Post
"Zindagi Gulzar Hai" is a series far better than any I have seen in a long time. The drama is based on Umera Ahmed's novel "Zindagi Gulzar Hai?" – a story about the daily diaries of two polar opposites, Kashaf and Zaroon, who are first tied in the bond of hate, then love and finally matrimony. At first, the meeting of Kashaf and Zaroon seems like a Pakistani adaptation of Elizabeth Bennet's and Mr Darcy's first encounter from Pride and Prejudice. This, to any female, portrays irresistible on-screen chemistry, and one is smitten by the love story right away. However, the drama touches upon many ...
Read Full Post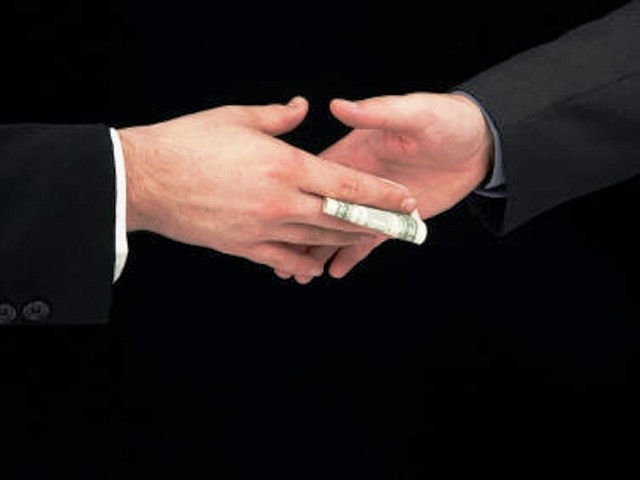 While millions of Pakistanis expressed their astonishment and dissatisfaction with the election of Raja Pervez Ashraf as the new Prime Minister of Pakistan on June 22, the news didn't come to me as a shock at all. Raja Pervez Ashraf has been widely criticised; the new prime minister has been labelled in the media as "Raja Rental" because of the kickbacks he is alleged to have taken being the water and power minister. An investigation to which, by the National Accountability Bureau (NAB), is still in progress against him. History is riddled with examples of corrupt politicians being rehabilitated. Ayub Khan disqualified politicians who were later placed in ministerial offices. ...
Read Full Post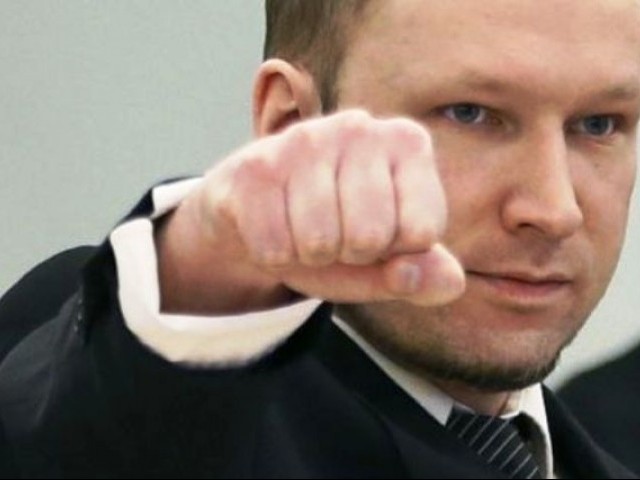 In this day and age of Islamophobia, Anders Breivik's recent trial marks a significant shift in the way the word 'terrorist' is perceived. My perceived image of a 'terrorist' stems from my own country. Unfortunately, there is irrefutable evidence to prove this – be it the incidents external to Pakistan, such as the July 2005 London bombings and the November 2008 Mumbai attacks, or the list of internal suicide bombings. Since the 9/11 attacks, certain prominent characteristics have come to be associated with the word 'terrorists' including but not limited to: 'Muslim', 'Pakistani', 'rightist', 'conservative', 'extremist', 'young', 'male' and many others. July 22, ...
Read Full Post
What happens when your savior also becomes your enemy? How do you feel when the father of your child emotionally, psychologically, verbally and physically abuses you instead of giving you the respect you deserve? How do you reclaim your self-esteem when he ridicules you and your family and makes you believe every time that it is your fault, when actually it isn't? Domestic violence causes far more pain than the visible marks of bruises and scars. It is devastating to be abused by someone that you love and who you think loves you in return, because you'll always end up ...
Read Full Post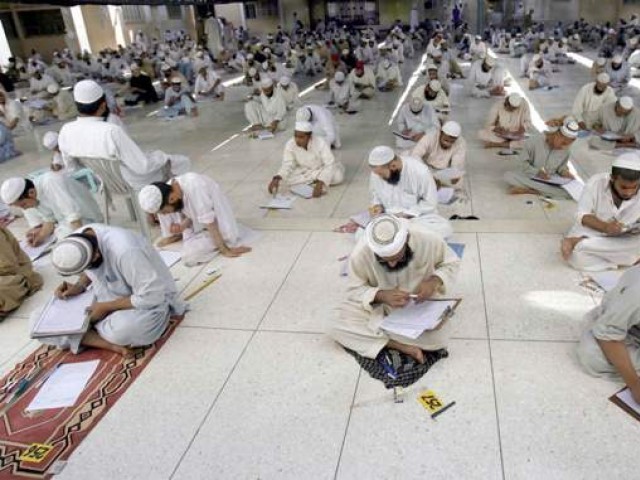 Institutionalized religion can have a major social impact on society, for good or for evil. This blog is not concerned with discussing the 'dogmatic' aspect of religion; rather it revolves around religion's impact on society. Generally, it is the poorer societies that have the greatest proportion of the population following institutionalised religion. For this reason, religion tends to have a greater social impact in poorer societies, where it is supported more strongly by the majority. Either the religion controls the government or the government uses religion as an opiate in a majority-poverty society as influence. When Karl Marx stated that "religion ...
Read Full Post