It's safe to say that most of us are guilty of taking for granted our privileges. I was reminded of this unspoken understanding that has been neatly folded into what we call our social structure when I recently watched The Help, a movie based on a novel of the same name by Kathryn Stockett. Set in 1962 in America, as the civil-rights movement is boiling over, the film follows a privileged white woman, Skeeter, who interviews African-American maids seen as the lowly help, who are not even allowed to use the toilet ...
Read Full Post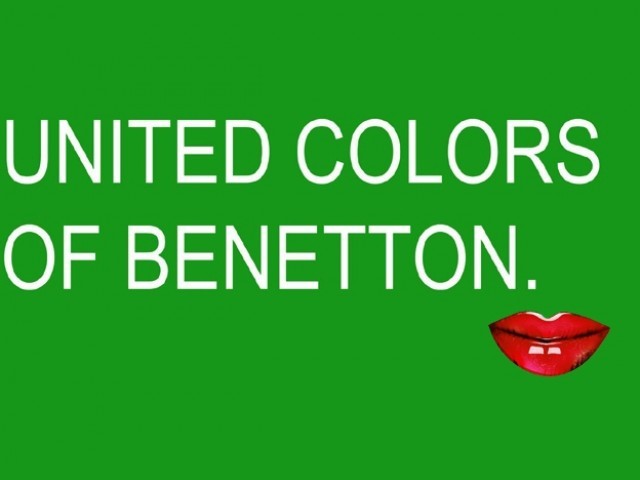 The United Colours of Benetton is no stranger to controversy. The company distinguishes itself by its utilisation of attention grabbing and shocking imagery in advertising campaigns. Its latest campaign called 'UNHATE' contains a series of photo-shopped montages of political and religious leaders, and traditional enemies, kissing. The jaw dropping series includes Israeli Prime Minister Benyamin Netanyahu kissing Palestinian President Mahmud Abbas; Barack Obama with Hu Jintao and another with Hugo Chavez; Angela Merkel with Nicolas Sarkozy, and the most controversial: the Pope with an Imam. According to a statement released by the Italian company, the series is meant to promote "brotherhood". But ...
Read Full Post
A shocking example of the severity of ignorance within our society is the blasphemy case against an eighth grade Christian girl, based on something as trivial as a spelling error. Faryal Bhatti, a student at the Sir Syed Girls High School in Pakistan Ordnance Factories (POF) colony in Havelian, accidently misspelt 'naat' as 'laanat' in an Urdu exam while answering a question on a poem written in praise of the Holy Prophet (PBUH). While the blasphemy law and its affect on minority rights – who ironically it was meant to protect – has been part a controversy whirlwind this past year, the fact ...
Read Full Post
What do Osama Bin Laden and some radical environmentalists have in common? They're both terrorists and believe that America is evil. They are also not doing much to promote the cause of environmentalism. A green propaganda film called "No Pressure," created by the green organisation 10:10, released earlier last month, provides an alarming insight into the mind of an 'eco-fascist.' The four-minute-long video shows a teacher casually exploding students who refuse to cut carbon emissions. Yes, explode – she presses a button and the students are ripped to pieces, and that's putting it mildly. 10:10 withdrew the video within 24 hours ...
Read Full Post
A few days back I spoke to a political analyst who very blatantly said, "Pakistan is an economic basket case". And while anything to do with economy and finances usually goes over my head, the statement was jarring enough to get me thinking. The government has failed, once again, to ensure a curb on hoarding and overcharging. The Ramazan relief package worth Rs2 billion announced by the government last month, is yet to take effect. I think most people would agree that this month surely does not feel like a month of blessing. Even before the country was hit by floods, ...
Read Full Post
TOPICS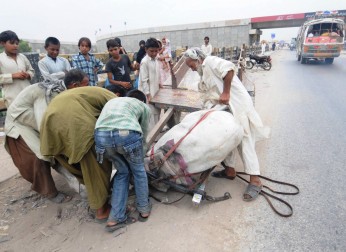 With not even a single street light on the isolated road and accompanied by highly paranoid parents, my 15-minute ride back from work is one filled with fearful glances in the rear-view mirror, always on the look out for 'muggers'. So just a few weeks back when the car came to a shrieking halt, followed by gasps, I knew that was it. That dark huddle standing in the middle of the road was going to strip us of all valuables and leave my family in post-traumatic shock. But, to our surprise, our midnight assailant was not armed, had a look of despair, and ...
Read Full Post