The Faisal Shahzad case is a Western conspiracy, and I'm an idiot for not believing it. Why am I the idiot? Because when a US district judge passed the final sentence on the 31-year-old, condemning him to a lifetime imprisonment, I for one was glad that such a menace to society will stay behind bars until he dies. Somehow, I know that if I say this to my fellow Pakistanis, there will be little, if any, acquiescence. Mostly, I will get expressions of bemusement or disgust, as if I've uttered a swear word. That will be followed by long sermons on ...
Read Full Post
 "I feel ashamed that I am in a country where a person who has committed terrible crimes is re-elected. It makes you lose hope, because we are working so hard for our degrees, yet there are those who do nothing, acquire fake degrees, and go far in their lives.  Its very discouraging and it makes you start looking for shortcuts." These profoud words capture the very essence of the detrimental effects of our fractured political structure on our social strata. But these comments did not come from some famous party leader. Nor did they come from some respected scholar, or ...
Read Full Post
The other day, the information secretary of a very prominent political party was asked what she thought of the criticism her party faced from young people on websites, airing views that werent particularly complementary. Her response was to simply point the finger the other way, blaming them for their "abusive language", and dismissing their arguments as superfluous. And they have the nerve to call us deluded. This is what the youth of this country have to face. Every day is another battle for our sanity as we experience a way of life besieged with crises upon crises. We see our people ...
Read Full Post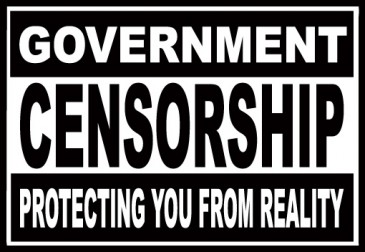 On Monday, the government of China passed a law forbidding online dating for its soldiers. The logic behind the measure was that lonely hearts might let sensitive information slip to conniving spies posing as love interests. In the words of a Chinese military official, "People with ulterior motives may make use of the soldiers' personal information and pose a threat to the safety of the army." So essentially the Chinese military is assuming that an online date will involve questions like: "So what are your likes and dislikes?…What do you like to eat? …What can you tell me about the ...
Read Full Post
Is the Pakistani media too critical of its government? The Wall Street Journal shed light on the issue in a recently published article on the controversial content on our news channels. And with a title like "In Pakistan, Criticism of the President is Good for TV Ratings," its not hard to see whose side the WSJ is taking. The article takes a swipe at local news anchors, accusing them of using anti-government rhetoric to raise their ratings, and spreading "rumors that  Washington and India are acting secretly to take over Pakistan and are fighting Islam", using the example of Jihadist ...
Read Full Post
In an exclusive interview on Express 24/7's "Witness with Quatrina", UK Foreign Secretary William Hague revealed that Britain was dedicating a majority of its aid to Pakistan's flailing education sector. Noting that Pakistan currently faced an "education emergency" he said the country had plenty of capable people and strong assets, but lacked the capacity to educate them, and hence utilize their potential. I wish that Secretary Hague could have stayed in Pakistan for a few more days, because then he would have seen what our "education emergency" really is. Not of just shortage of funding or capacity – its credibility. According ...
Read Full Post