There is never a dull moment in the land of the pure. We have a special knack to turn even solemn things into national jokes. A few leading political parties of the country have tried to hoodwink gullible people by posing to be 'saviours of the judiciary.' Unfortunately, they have been doing so with complete impunity and have, so far, remained successful in their designs. The PPP-led coalition government has also been accused of hatching conspiracies against the independence of the judiciary. This spectacle began on January 19, 2012 when Prime Minister Yousaf Raza Gilani appeared before the Supreme Court in a ...
Read Full Post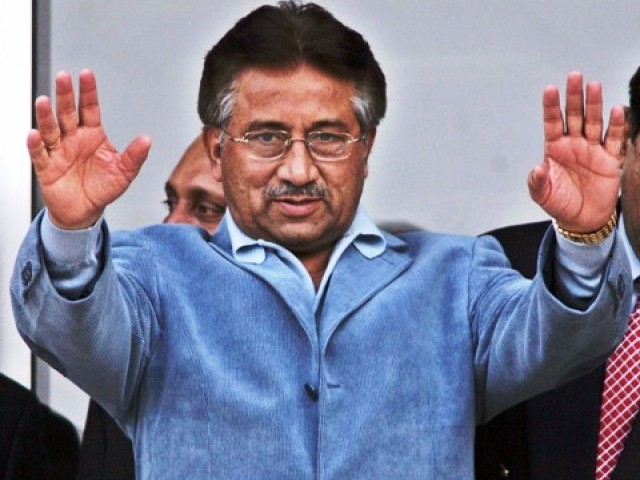 Given the volatile political situation of the country, it is hard to predict who will be supporting whom and which party will be contesting for premiership in the next general elections. But one thing seems to be certain, General (retd) Pervez Musharraf is going to eventually land at Karachi's Jinnah International Airport and hundreds, if not thousands, of activists of Muttahida Qaumi Movement (MQM) will be welcoming the commando back home along with workers of All Pakistan Muslim League (APML). Why am I so sure? I am no fortune-teller but I can guess the future scenario with the help of some ...
Read Full Post
The late Moamer Qaddafi was regarded a hero in Libya till the uprising started against his regime in February this year. People respected him as one of their spiritual and even revolutionary leaders. Nobody in Libya thought even in their wildest dreams that one day Qaddafi would not only be removed from power, but also killed ruthlessly and that too at the hands of Libyans themselves. Early on Thursday, Qaddafi was killed when new regime forces launched a final assault on his home town Sirte. The former dictator was wounded as he tried to flee the scene, with injuries to his head and legs. Video footage showed his bloodied body ...
Read Full Post