It was August 14th a few weeks ago, and with the newly elected government, Independence Day was fervently anticipated this year. People rejoiced over Naya Pakistan and await the change that was promised. A little over three weeks later, Pakistan commemorates Defence Day ─ now just another day, for so many of us across the country. Just over two decades ago, Defence Day used to be an annual public holiday. It ceased being so, when the then government categorised September 6th as a counterproductive day off; I believe this was circa March 1997. As we speak, the only sign of the importance of ...
Read Full Post
We often complain of lack of recreational activities in Karachi – a city which can easily be labelled a foodie's paradise, but with few other entertainment outlets available. Any new addition to the leisure scene in the city is always welcomed with arms wide open – and Askari Parks' opening was no exception to this reception. One might recall Funland in Clifton, the Sindbad franchise across Karachi, Aladdin Water Park in Gulshan, Nisar Shaheed Park in Defence and Go Aish in Gulshan. While taking rides at these parks, we race at breakneck speeds through the twists and turns or suddenly ...
Read Full Post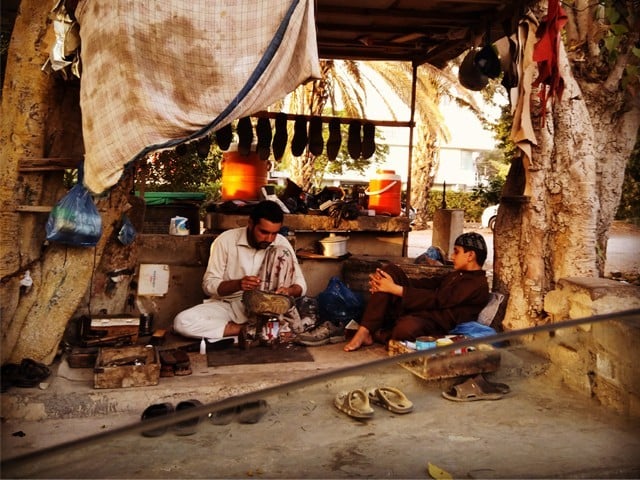 Karachi is home to the most diverse of populations across Pakistan. Muslims, non-Muslims, Shia, Sunni, Muhajir, Balochi, Sindhi, Pashtun, Kashmiri, and also many other minority groups; many a people have found home here. Some of them love Karachi, others hate it. But Karachi has embraced them all – giving them the freedom to be themselves. Some folks weave dreams during the day. Some have adopted a nocturnal lifestyle and work during the night. Some read Jane Austen, while some unfalteringly quote Faiz Ahmad Faiz. Some revere and find solace in its shrines. And yet, others destroy the very sanctity of ...
Read Full Post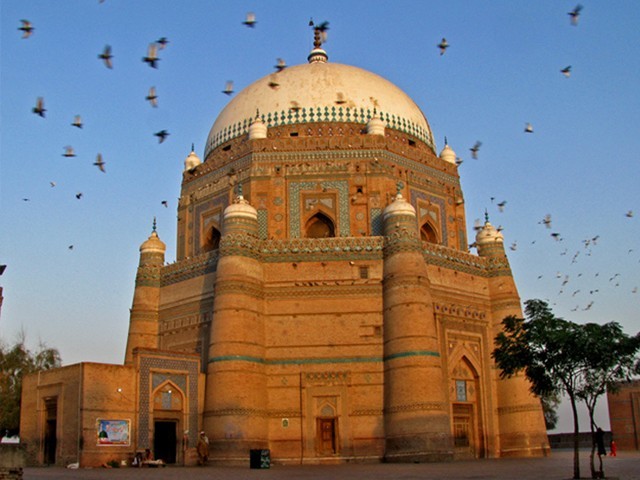 Earlier this year, I took a trip to Multan that was meant to be an official excursion, and yet somehow proved to be a bit of a life changer. As I waited to board my flight, I "checked in" on my Facebook account, and in turn was presented various sites referencing Multan as the "City of Saints". All I knew about Multan was that it was famous for its blue pottery and other textile items, which is why this revelation made me feel excited at the prospect of my trip to the city. Coming from Karachi, I genuinely did not ...
Read Full Post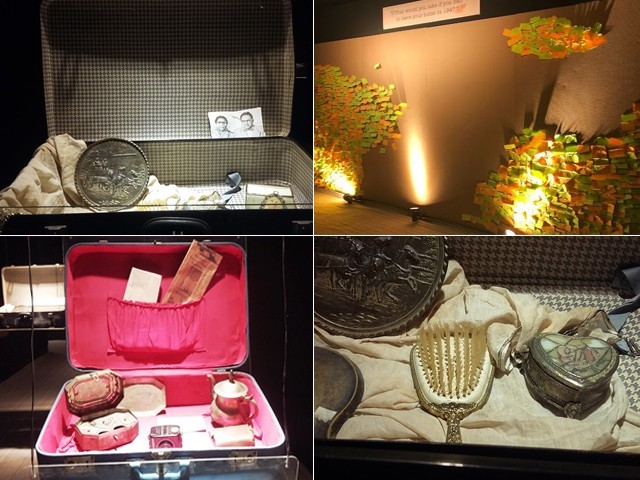 The idea that it only takes one person to make a difference could not have been more apt for Sharmeen Obaid-Chinoy's (SOC) ground breaking project, "Home 1947".  Having visited the exhibit earlier this week, I walked out in a state of complete awe – her effort is an experience definitely worth visiting at least once! After premiering at the Manchester International Festival 2017, it is now on display at Dolmen Mall, Clifton till January 15, 2018. It is a collection of stories from the people who "left their homes and crossed borders during the 1947 Partition of the Indian ...
Read Full Post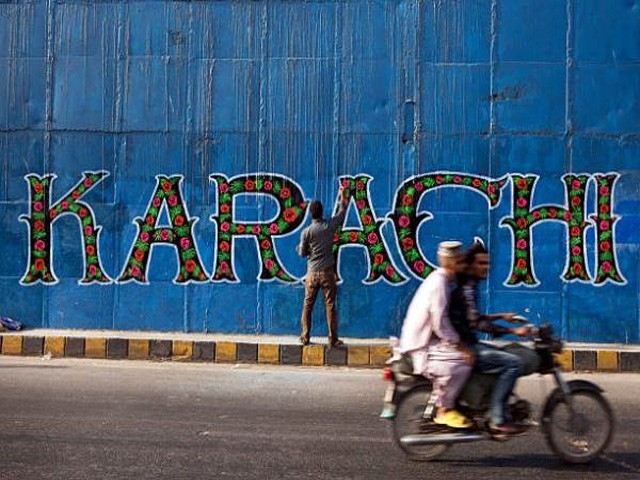 Standing somewhere in the middle of Istanbul's Grand Bazaar, I guess my attire gave it away and they all greeted me with a seemingly customary "jeevay, jeevay Pakistan!" Towards the end of my trip, the salutation actually became comical – until this random shopkeeper asked me where I was from and what I felt my city represented. Before travelling to Turkey last month, I was told about Turkish hospitality and I got to witness their warmth towards desi tourists for myself. But for a total stranger to ask me what Karachi means to me, was something entirely new – I've ...
Read Full Post
As I started writing, breaking news tickers were flashing across my TV screen, stating that seven people have been killed while over 21 others have been injured in today's Charsadda attack. An image conjures in my head, entailing a court session in progress, full of burning candles being dowsed in multiple blows. Another few die, while my brothers look for love. To love is to comprehend; to comprehend something is to go beyond a single story. Yet one single story often goes beyond how we view the world. For example, some common assumptions include, girls are bad at sports, men avoid commitment, corporates are evil, Ireland is unsafe ...
Read Full Post
Having grown up abroad, we were often part of a tiny (Muslim) minority group, no matter where we were based. Thus, we celebrated all religious and cultural occasions together. It happened over two decades ago, but I still recall it vividly. I must have been eight or nine-years-old when I was attending a majlis at another (Shia) Muslim household. When it came to the maatam (mourning), I was told not to participate. The child in me did as I was told, but I remember being left confused by the command. So I came home and asked my parents to explain. They tried to explain (as much ...
Read Full Post
I was spring-cleaning my laptop a few weeks ago, when I chanced upon two pictures of myself. Under normal circumstances, I wouldn't have noticed them among all the randomness saved on my hard drive, from mp3 files to material I saved from when I was working towards my Master's degree and so much more. However, with Eidul Fitr around the corner and desperate attempts to find pictures of a specific outfit, I paused to look and was struck by the very obvious. Not just the photographs, but of myself – in Pakistan, an English-speaking, junk-food-eating, Hollywood movie watching 'Westerner', and in UAE, ...
Read Full Post
"Afridi is making things too complicated for the PCB. Cricket is a team game and not an individual sport. You have to treat the interests of the team and the management above your individual preferences." These were the words of former fast bowler and batsman Wasim Akram to ESPN  in response to Shahid Afridi's retirement decision. It definitely seems as though Afridi is a a little confused. He announced his retirement earlier this year after differences with Pakistan Cricket Board (PCB) on May 30.  He said: "I won't play for Pakistan under the current PCB set-up. Self-respect is something I hold in high esteem and ...
Read Full Post