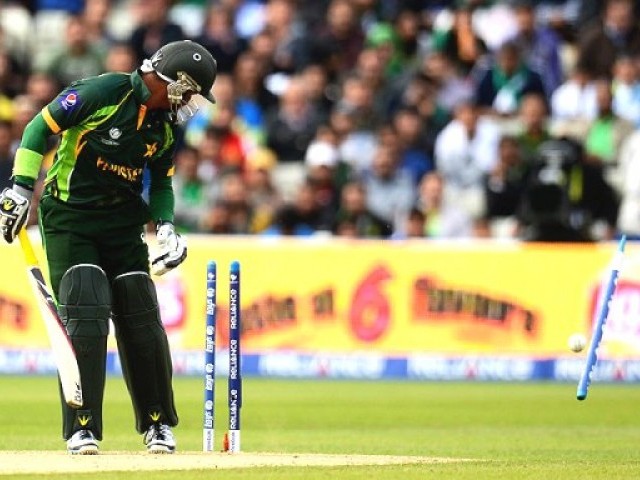 Has there been a worse Pakistani batting line up in recent memory then this fledgling, fragile and technically incompetent unit? It is almost unbelievable to comprehend that Pakistan was considered as one of the top contenders for the title before this Champions Trophy commenced. Yes, batting has always proven to be our Achilles heel and usually the only reliable route to victory is when the bowlers can deliver knock-out punches. But how often can a bowling attack deliver when their batsmen perish for 170-odd in one game and fail to chase down a modest 235 in the next? Something is seriously wrong ...
Read Full Post
The quiet, soft spoken and religiously devout Hashim Amla who hails from the Natal province in South Africa was a relatively unknown cricketer back in August 2006. It was then, during a pulsating Test match between South Africa and Sri Lanka when Dean Jones, former Australian batting legend turned cricket commentator, hurled an extremely offensive jibe at Hashim Amla. "The terrorist has got another wicket" Said Jones, referring to Amla after he took a catch. Jones was under the impression that the microphone was not live. Regardless of that, his comment was absolutely preposterous. Amla had been left out of the Test side after ...
Read Full Post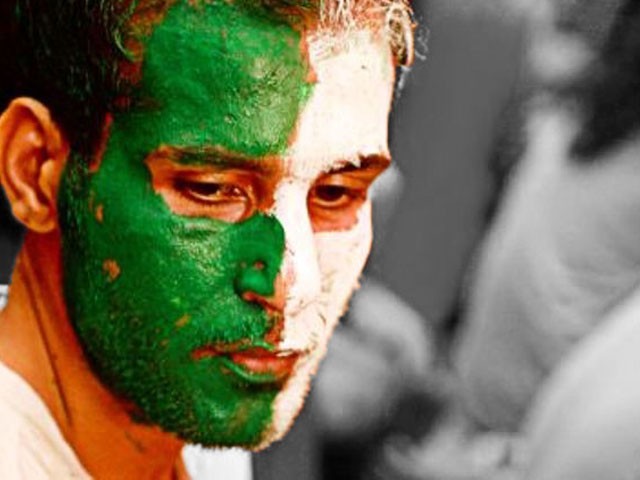 It's not the defeat itself, rather the manner of it that is often so demoralising.  As a nation we are desperately short of good news, and for most people a cricketing victory represents the only source of bliss and contentment in a life full of anxiety and despair. There was a time when hockey and squash along with cricket provided an ample cause for national celebration. The likes of Jahangir, Jansher, Samiullah, Hassan Sardar, Imran Khan and Javed Miandad kept Pakistan's flag flying high at the world stage, and irrespective of the political, social and economic crisis's at home, a ...
Read Full Post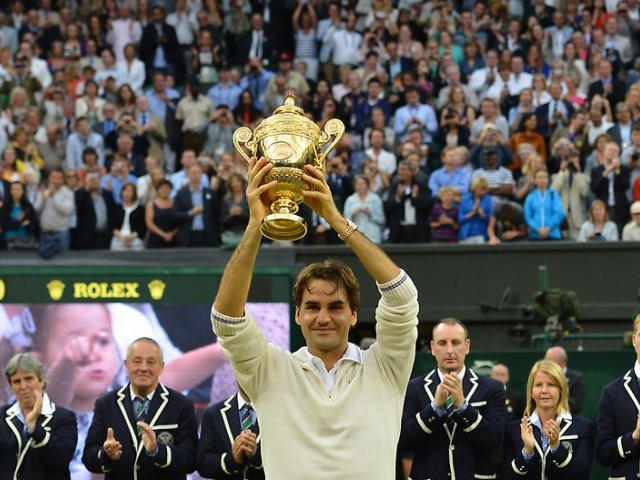 Wimbledon championships exude the kind of decorum, class and tradition that is existent to a far lesser degree at tennis's three other major tournaments. For precisely this reason the third grand slam event on the tennis calendar is arguably the most prestigious. The 2012 championships were no different, on the grass courts at SW19; some of the most eye catching tennis drama unfolded. From the ouster of Rafael Nadal in a shocking second round upset, to a troublesome back that almost floored Federer, it was edge-of-the-seat stuff. Yet for the many fans of Roger Federer, the final moments of a two ...
Read Full Post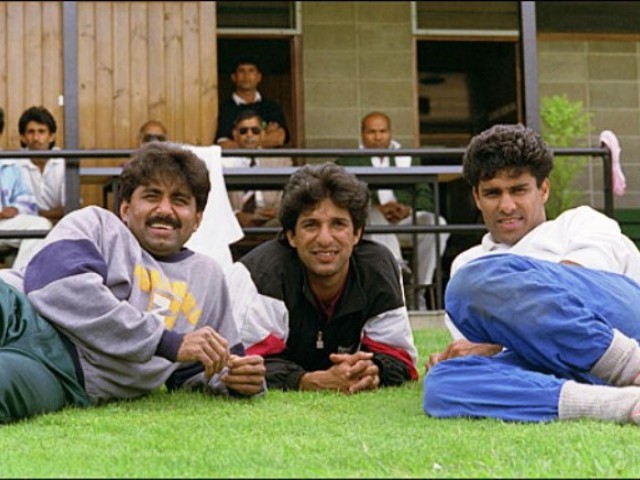 In recent times, cricket has undergone a fast bowling renaissance of sorts. Watching James Pattinson harass a much vaunted Indian batting line-up with speed and bounce in Melbourne and Sydney was a sight to behold. Pattinson is just 21, and he along with fellow Australian Pat Cummins (18) and the South African duo of Vernon Philander (26) and Marchant De Langle (21), represent a growing young breed of top class fast bowling prospects. There is no dearth of fast bowling talent in Pakistan either. Junaid Khan and Wahhab Riaz, two of the more recent entrants into the Pakistani bowling hall ...
Read Full Post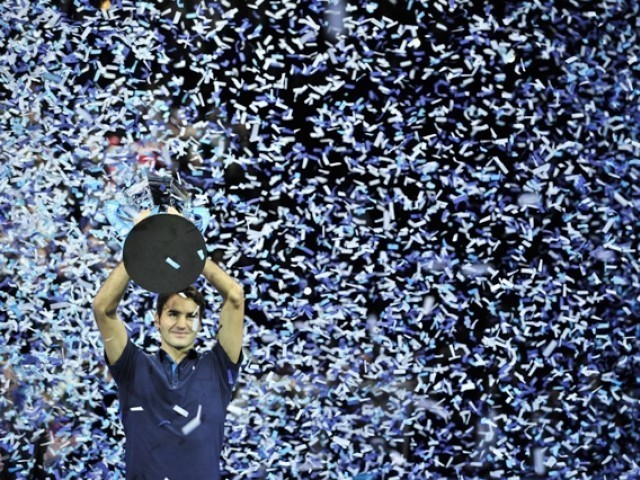 In the last few years, men's tennis has undergone a revolution of sorts. Quality and competition are two aspects that have literally gone through the roof. One of the main catalysts has been the consistent arrival of outstanding young talent. In this regard, Roger Federer is perhaps a front runner of sorts. His skill, athleticism and freakish fitness levels mark the beginning of a new era in tennis. Last weekend, at London's visually futuristic O2 arena, Federer delivered a timely reminder of his inimitable quality and composure. This latest win marks the Swiss maestro's second ...
Read Full Post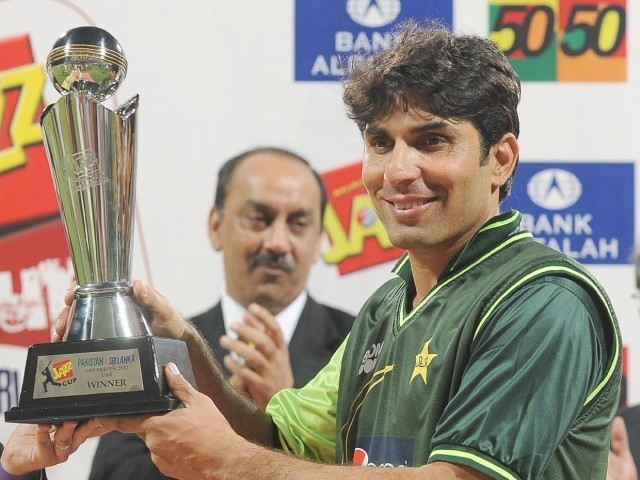 Last night, Pakistan cricket scaled uncharted heights. A 4-1 drubbing was handed out to a team that was recently rated second best on the ICC ODI rankings list. Umar Akmal batted with the kind of maturity his immense talent deserves. Misbah too played resolutely and finished a highly successful series. This victory was crucial in assuring Pakistan fifth place in the ICC ODI rankings. Even though the series itself was already sealed with Pakistan leading 3-1, the match was exhilarating to watch. Personally, the lasting memories from this series will always be the culminating moments of the fourth ODI at Sharjah. As Thisara Perera ...
Read Full Post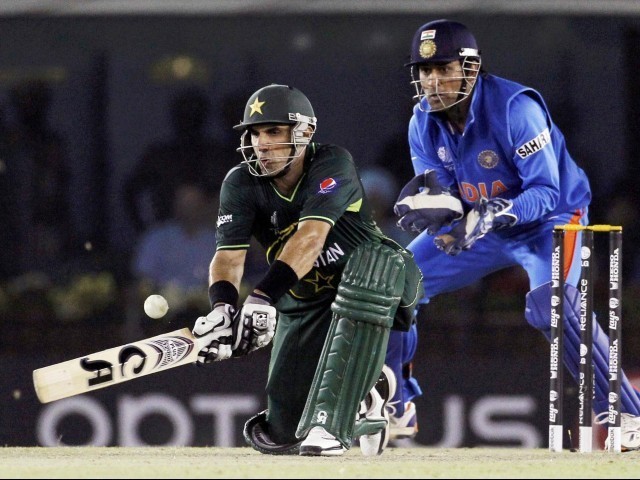 Whitewashing Zimbabwe is not a great indicator of any cricket team's progress. And while Bangladesh's latest annihilation on their tour to Zimbabwe aptly marketed the home team's marquee return to international cricket, it also spoke volumes of Bangladesh cricket's perennial decline. They played such habitually mediocre cricket, that gauging any sign of improvement in Zimbabwe's first post-hiatus display was almost impossible. There is no doubting the abundance in talent, with the likes of Sibanda, Taylor, Taibu and Vitori in the ranks, Zimbabwe has the makings of a quality cricket side. However, can Pakistan afford to over hype their recent successes against them? Historically, ...
Read Full Post