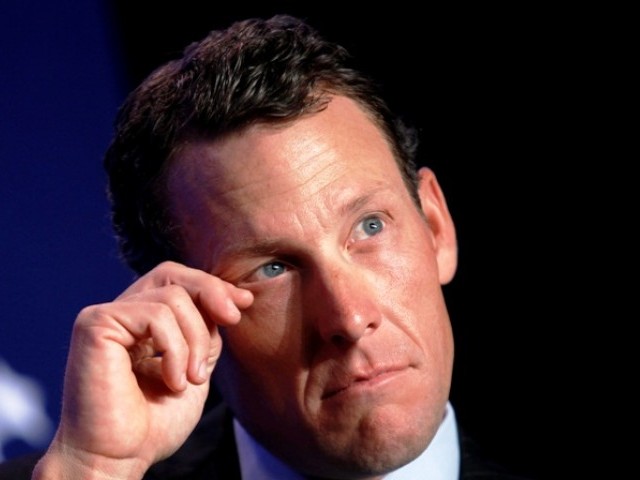 They say when you are cornered and there is no way out, the canary sings. In Lance Armstrong's case this is what has happened. As I watched the first part of his interview with Oprah, he has tried to come out smelling like roses, of course with Oprah's help. Lance Armstrong was the greatest cyclist ever! 7 tour de france titles is a remarkable achievement, as was his come back from cancer and then building the Livestrong Institute. Here was a man who connived to cheat not only his name in the history books but our conscience too; we all bought the wrist bands ...
Read Full Post
Pakistan won its group match against the Republic of South Africa (RSA) yesterday which, on paper, was supposed to be a walk in the park for the green shirts. This is because RSA is a new addition to the top hockey paying comity of nations – one which had been dominated by Pakistan in the sixties, seventies and up until the mid eighties. We played with true grit and determination in patches and lucky for us that they were the ones that counted. Even after falling behind on two separate occasions, our forwards managed to keep the pressure on and ...
Read Full Post
We, the Pakistanis are a strange bunch. Any ill that befouls any Muslim, or so called Muslim anywhere in the world, suddenly becomes a national cause. The most recent in the sporting world is from the boxing arena, where Britain's Amir Khan fought Lamont Peterson of the US for the International Boxing Federation and World Boxing Association light-welterweight world titles. Amir Khan lost and Lamont won, so why such a big fuss here in Pakistan? Why is there so much media hype about racism? Why are Amir's fans stating that 'rightful victory' was ...
Read Full Post
Disgraced and banned fast bowler, Muhammad Amir has finally seen sense and has confessed to spot fixing during that ill-fated tour of England. Mr Ijaz Butt, the famous Chairman of the PCB, promptly called the English cheats and there was a furore in England over this too. Well, our fantastic ambassador to England joined the fray and caused even more damage, if possible. Pakistan, thus thoroughly disgraced itself at an international forum. The PCB initially supported the accused trio, Salman Butt, Muhammad Asif and Muhammad Amir. However, they suddenly saw the light and backed off. Perhaps, they considered all the ...
Read Full Post