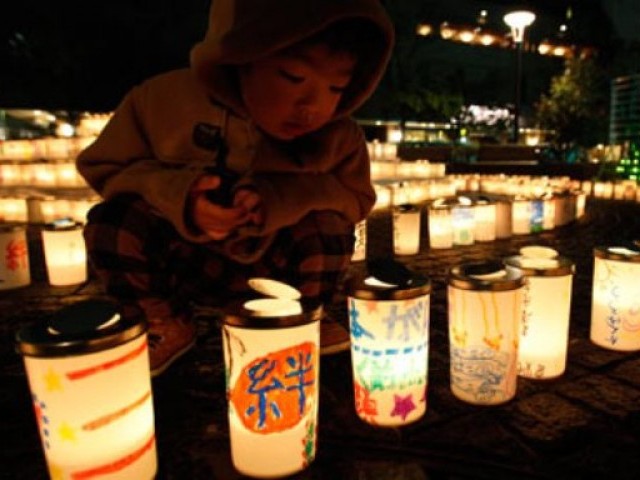 At exactly 2:46 pm on March 11, one year to the Japanese tsunami, sirens wailed through the skies to mark the first anniversary of the events of the horrible day. Trains stopped, work stopped briefly as mourners bowed their heads in prayer for the victims. Measuring 9.0 on the Richter scale, it was the strongest ever recorded earthquake in Japanese history, claiming approximately 19,000 lives, with thousands still missing. A year later, as reconstruction work continues and debris is removed from the cities — giving the Japanese landscape some semblance of normalcy — things are still not near or close to ...
Read Full Post
What kind of country are we living in? This is a question I, as ajournalist, often end up asking myself as I glance through the day's newspapers. Consider: on the same day, there was a report of a family of five found murdered, in one of Karachi's relatively affluent neighbourhoods. Then there was a report of a suicide attack in the country's northwest in which several dozen innocent people had lost their lives. And then there was the demolition of the Osama bin Laden compound in Abbottabad, which was being done for some unknown reason, almost a year after he had ...
Read Full Post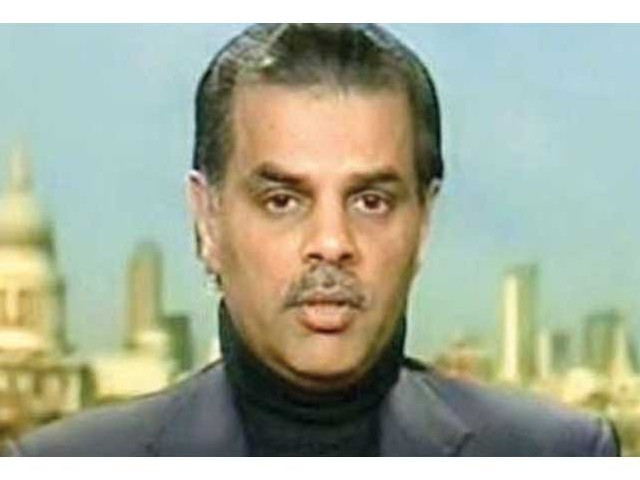 It seems all that the media can seem to cover is the so-called memogate case and issues related to it. For example, for the past two-three days headlines on news channels have been dominated by speculation regarding whether Mansoor Ijaz will come, or not come, to Pakistan to testify before the commission set up by the Supreme Court to investigate the authenticity of the memo. Surely, there must be other issues for the media to cover. After all, one can argue that how does the issue of the memo affect the lives of ordinary Pakistanis who are finding it increasingly ...
Read Full Post
The killing of a doctor, as he drove on a busy Karachi road, last week, right before his wife, must have sent a shockwaves through many city residents. Dr Saleem Kharal, head of the microbiology department at the Jinnah Postgraduate Medical Centre, had reportedly stopped his car at a traffic signal of a very busy road close to Karachi's Clifton area. Most reports into this tragic incident say that two young men on a motorcycle came up to the doctor's side of the car and took out pistols and wanted to steal his car. They also say that he offered ...
Read Full Post
The successful PTI rally in Karachi proves one thing for sure, especially to the Imran Khan naysayers and doubters: that come next election, his party will be a formidable force to reckon with. A bulk of the audience comprised youth, many of them presumably disenchanted with the way politics is done in this country. Of course, his party has already accepted several former ministers and members of parliament from the PML-Q and one heavyweight from the PML-N in the shape of Javed Hashmi. Mr Hashmi stood on three seats in the last general election and won all three and is ...
Read Full Post
A third of our population lives below the poverty line, and a majority of them are deprived of basic services including access to clean water, sanitation, health, education and even sufficient food. A recent report by the Asian Development Bank (ADB), presented its outlook for Pakistan for 2011, which paints a rather gloomy picture of our economy: It predicts that national output will pick up modestly this year, and will be accompanied by unrelenting inflation and a weakening external financial position. Its estimate of 3.7 per cent for the increase in GDP for 2012 is considerably lower than the government's ...
Read Full Post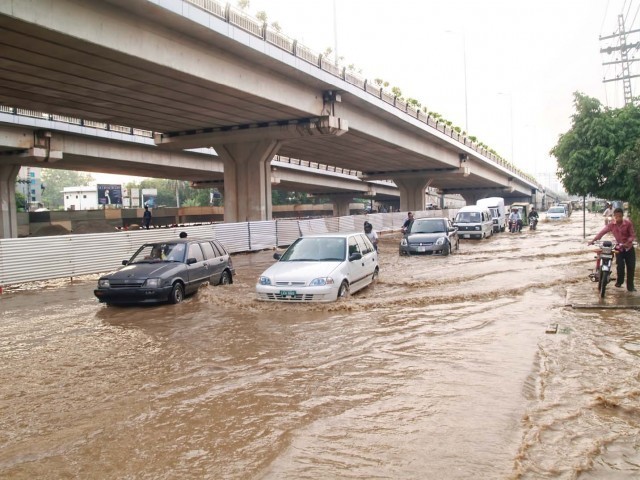 For nine out of the 12 months that Karachiites experience sweltering heat, accompanied by irregular power outages and frequent loadshedding, we bicker and moan for the skies to 'shower' their blessings. In the midst of the gloom resulting from the recent target killings and kidnappings, the pre-rain and short-term post-rain weather were meant to provide some uplift to the city's beleaguered denizens. However, no sooner did the blessings commence that we wished them gone. Are we the most confused people, or what? On the face of it, the rain is a welcome change; the weather becomes pleasant, people's moods lighten ...
Read Full Post