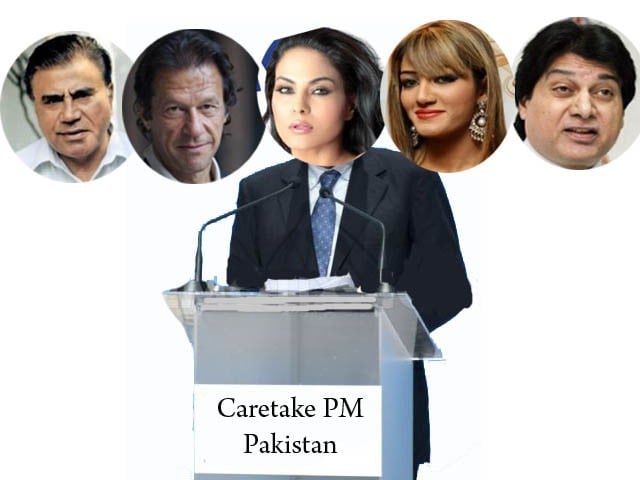 As I throw in my 2000 rupees worth (because two cents just doesn't cut it anymore) into the ring about who should be the caretaker prime minister, I'd first like to congratulate my fellow Pakistanis on having managed their lives with unreliable electricity, inflation, and joblessness. Like a long fasting day in the summer heat during which we thought we won't make it, iftar time is finally here and perhaps after the elections we may celebrate Eid. But in that midst, we must decide who our Eid ka chand will be. For the two non-Muslim Pakistanis remaining in the country and ...
Read Full Post
I watched the Yash Chopra interview with Shah Rukh Khan last night. It had been conducted on the great director's birthday just a few weeks ago when he turned 80. I recommend you watch it. This man is not just talking about his achievements but giving real life pointers and the whole one hour 48 minutes held me captivated and left me motivated to do more in my own life. Although we mourn his death, let there be no doubt that he must have died in peace having fulfilled many of his life's dreams and ambitions. I won't go on ...
Read Full Post
Ali Gul Pir, I hate you. I hate you because I just watched your music video on YouTube; the same video that people are frantically passing around; the same video that has even managed to catch celebrity attention. Sharmeen Obaid-Chinoy @sharmeenochinoy Waderay ka beta: Hilarious track & oh so true! Catharsis Boy @CatharsisBoy Ali Gul Pir making fun of waderas using wadera money. That's funnier than the youtube video itself. FU @VitalSaeen My profile is now inspired by Waderai Ka Beta :D I hate you for writing, singing and putting up this song. What I hate even more is that I can't stop singing 'waderai ka beta waderai ka beta'. I hate you , Ali Gul Pir, because I didn't think of this idea ...
Read Full Post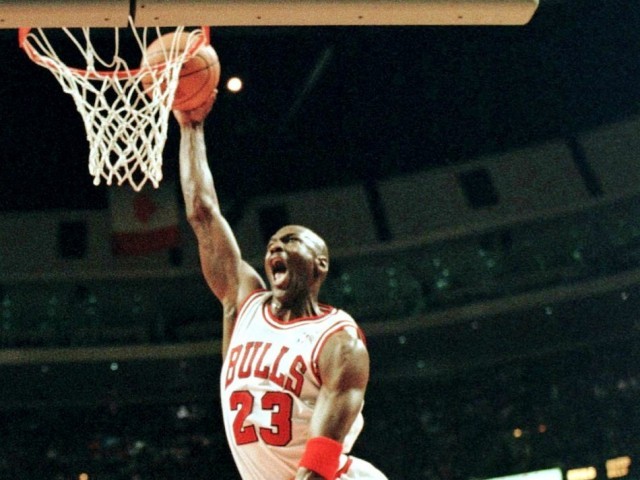 We've all heard of Icarus, the man who tried to fly; he flew too high and came crashing down. This story is probably the worst I've ever heard. It would have taught me to not believe; that we shouldn't push ourselves hard enough and shouldn't dream of doing the 'impossible'. Luckily, early in my life, I also encountered another story. A true story – one that took my breath away. This was the modern Icarus and he did not crash. I became interested in basketball at a very young age and fell in love with it after watching the premium basketball league called the NBA. ...
Read Full Post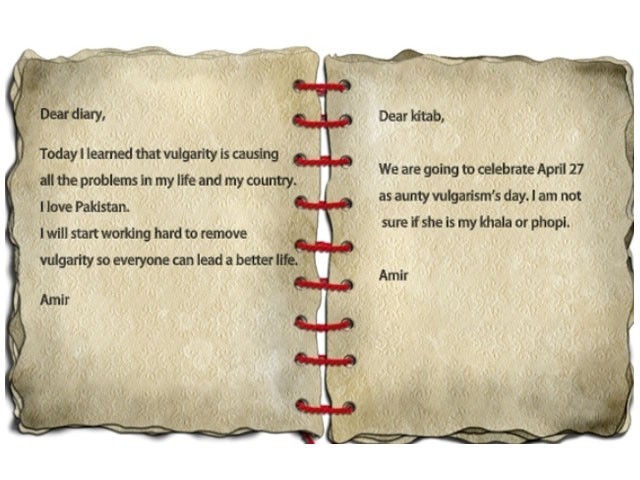 Dear diary, Today I came back from school after having an interesting day in my class. We, the fourth graders, learned about science, math and geography. We also had one man come to our class. He reminded me of Santa Claus but he wasn't as nice. He was very strict. He told me that I can no longer sit with my best friend Mariam because it is wrong. I'm very sad about that. He said I don't look at her in a nice way. I don't know what he means but he's older and everyone said he is very religious ...
Read Full Post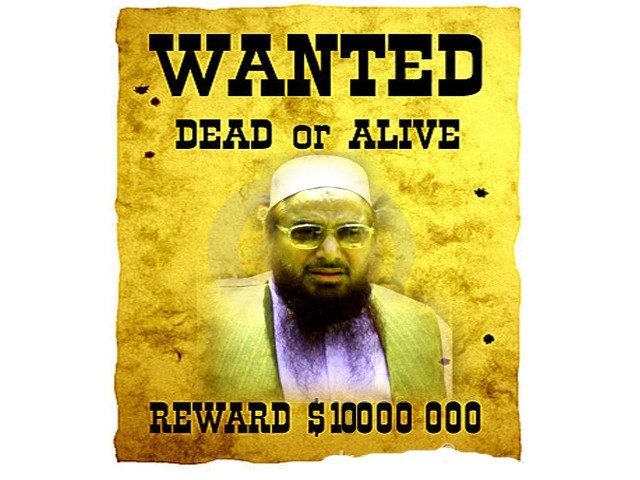 Ten million dollars. Not one, not five, 10! This is it Pakistanis. If you don't take this opportunity, you have no one else to blame but yourself for not winning this lottery. Easier than any question asked by Amitabh Bachchan on KBC, this is the fastest, surest way to the top guys. America has answered your prayers and you can get out of poverty – now! Even with the usual 10% 'charges', this would leave you with a cool $9 million. Move to Karachi, officially the world's cheapest city, and live the rest of your life in a nice bungalow with ...
Read Full Post
A recent article I read stated that Pakistan's private sector was complaining about the loss of productivity because of too many national public holidays (15 days in Pakistan) as compared to someone like our neighbours India who have only 3 national public holidays. It perplexed me as to why people would make a big deal out of all this. Why wouldn't these private sector workers want these holidays? Then a bulb lit up – because the power had returned but that's not the point. The private sector employees had electricity and ACs at their offices – amenities they did not ...
Read Full Post
In the tradition of banning Facebook, motorcycle double sawaari, and kite flying, the Pakistan government is now proud to introduce to you the new ban – the Taliban. A peace deal has been brokered by this year's PHD winner Rehman Malik (earlier won for making 'peaces' of Karachi) between the government and the Taliban. The group has accepted and are now in talks with the PPP to form a coalition government in which the Taliban will have sole rights to make all the decisions for Pakistan. The conservatives are pleased while the liberals have packed their bags and bought their tickets. ...
Read Full Post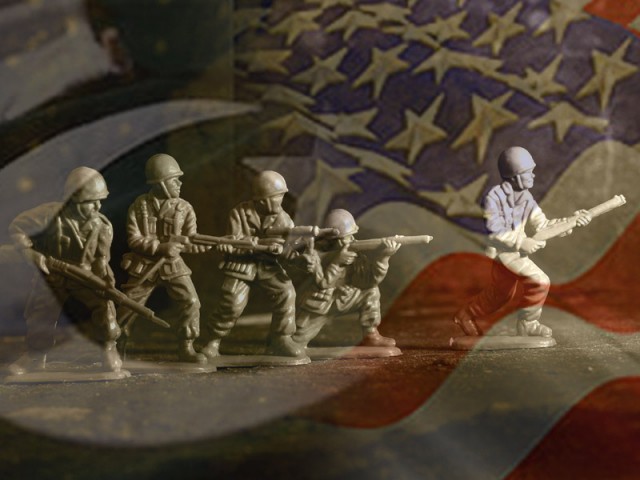 It has happened. The Grand Old party (GOP) has attacked the GOP (Government of Pakistan) and its people. Initial threats of the US to bomb Pakistan back to the middle ages were met with huge laughter by the Pakistani masses. With dengue fever, floods, no electricity, target killings, and religious intolerance, we are already there you fools, the people laughed aloud.  It is now expected the bombing might jolt them out of the middle ages and send them forward instead.  Prior to the attack, the American government claimed it had solid proof and well written reports printed on nice pink ...
Read Full Post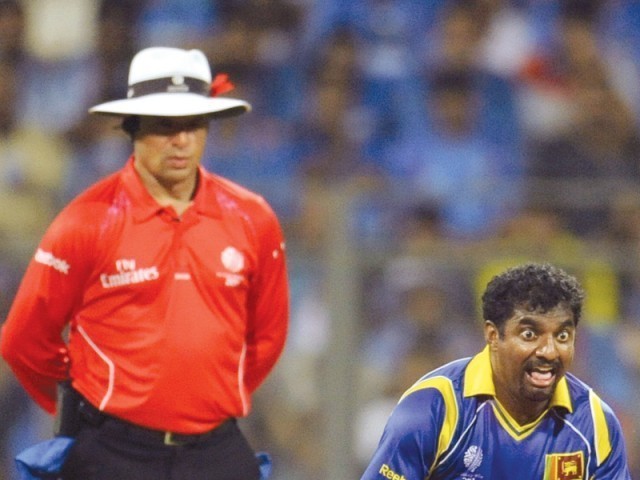 Transparency International gave Pakistan a rating of 2.3 on its 2010 rankings. This puts Pakistan amongst the top 50 most corrupt nations in the world. Zimbabwe scored better. Cricket too, which is the most beloved sport, followed passionately by the majority of Pakistanis, has not been spared. Our promising top talent has time and again been caught in rather suspect conditions. The PCB board has also had its own share of stories that make us cringe. It's not just the corruption at the governmental and institutional level that bothers me. It is the attitude of the man on the street towards ...
Read Full Post