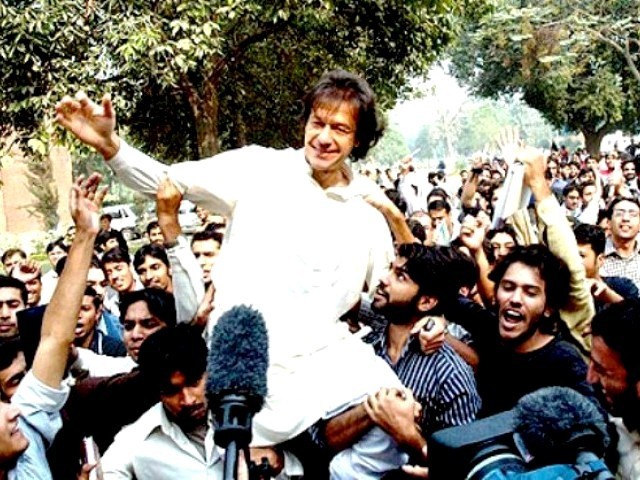 Imran Khan seems to have become a lightning rod for mass criticism. Aisha Ghumman's recent blog is yet another addition to an already overflowing list of complaints against Imran Khan. In a nutshell, she questions his promises spouted during the May 2013 elections, labels him and his tactics a failure, and demands his resignation from the party. Ironically, it is the attitude of the author and not that of Imran Khan which is more reflective of why we have refused to see meaningful political change in the country. Students of philosophy and Greek mythology are familiar with Sisyphus. He was a king but his actions ...
Read Full Post
In lieu of the Dera Ismail Khan (DI Khan) Central Prison attack, the media mounted one of its own. Pakistan Tehreek-e-Insaf (PTI) came under strong criticism for its failure to initially prevent, and then contain the incident. Prominent MQM politicians, for example, took to social media to openly question the whereabouts of Khyber-Pakhtunkhwa (K-P) Chief Minister Pervez Khattak as the fight between the militants and the security forces raged on. Meanwhile, PTI leader Imran Khan found his hands tied in a different issue altogether – that of Ayla Malik's fake degree. It was disappointing to see both Imran Khan and ...
Read Full Post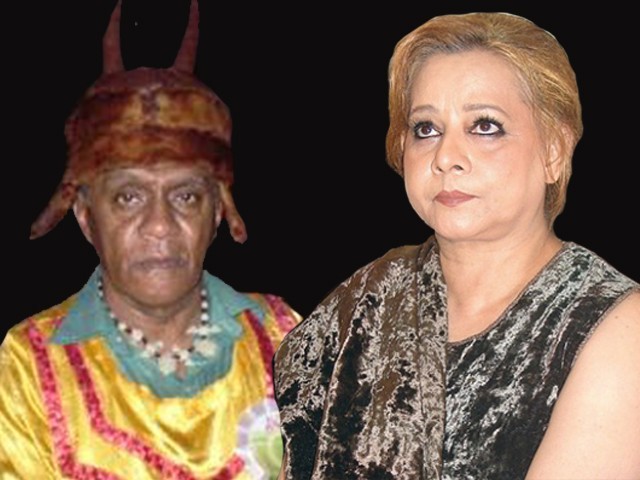 Reports circulated earlier this week about the dismal conditions Roohi Bano was currently living in. The former television actress was said to be residing without access to gas and power and there were widespread calls by television personalities and other members of the society, beseeching the government to interfere and provide adequate support. This was identical to the reaction witnessed, in the aftermath of similar reports originating a couple of months ago, regarding Munna Lahori, popularly known as Zakoota Jin, also of television fame. The bigger question that needs to be addressed here is that of state patronage for artists ...
Read Full Post
Yesterday, Murad, a taxi driver, was shot dead in front of his four-year-old son by Ghulam Rasul, a Rangers soldier. Witness accounts suggest Murad was asked to stop his vehicle and as he reversed towards the Rangers, he was greeted with four bullets in the chest. Ghulam Rasul has been apprehended and four other Rangers have been suspended due to their involvement in the incident as of the publication of this post. Before we delve into debates about the army, morality, or the legality of this incident, let us take a moment to acknowledge the many human lives that will be ...
Read Full Post
Musharraf being tried for treason is a shame. It is a shame in much the same way that he wasn't allowed to contest elections while other 'leaders', many of them with criminal charges outstanding against their names, were permitted. It is a shame because we let people accused of corruption become leaders of the country, industrialists become prime ministers and journalists become cricketing board chiefs. I'm not here to pass a judgement on Musharraf. My issue is with the principle at hand. If Musharraf has been tried for treason then there is an extensive list of politicians that also deserve some, if not more, ...
Read Full Post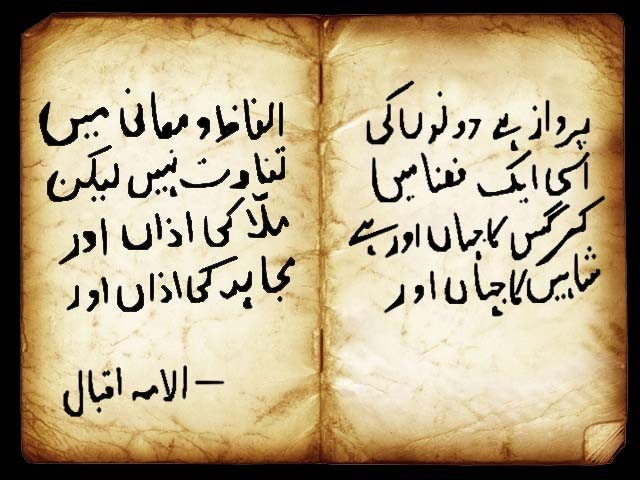 In grade six, I handwrote Ibne Insha's "Kal Chaudvin Ki Raat Thee" and gave it to a girl I firmly believed to be my soul mate. Her lack of enthusiasm at replying with an equally moving ghazal (or even replying at all) dismayed me so I delved further into Urdu literature than I had ever before. "What was a grade six student doing reading Ibne Insha?" I hear you ask. To put matters in perspective, I had grown up in a house full of books. I carried my Famous Five right next to Inspector Jamshed and His Gang. Books on ...
Read Full Post
Imran Khan's latest video sums up everything that is wrong with our politicians. He has long been bandied about as a saviour and messiah, come to rescue this country and build towards a 'Naya Pakistan'. On paper, he is educated, courageous and relentless in pursuit of success. His cricket days endeared him to millions in this country and his charity work is exemplary. I do not doubt his honesty and I do not doubt his intentions. Just like any other political candidate, I seek to judge him based on what he says and what he does. His video, however, where ...
Read Full Post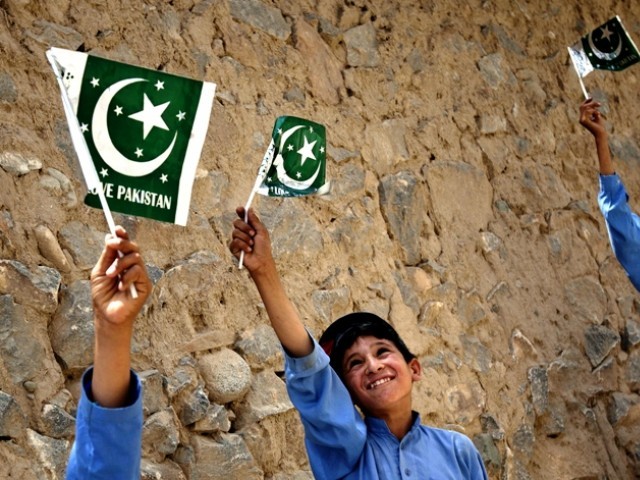 Growing up in Karachi, I was just another average teenager. I went to school in the morning, I would play cricket in the afternoon, play some more cricket in the evening, and then round the day off with a good book. Ok, well, maybe the last part doesn't fit in there, but you get the point. Like any other teenager, I would pride myself on my ability to talk and talk some more on pretty much any given topic. While I was more than eager to adorn my house with the Pakistani flag come August 14th, I was equally ...
Read Full Post