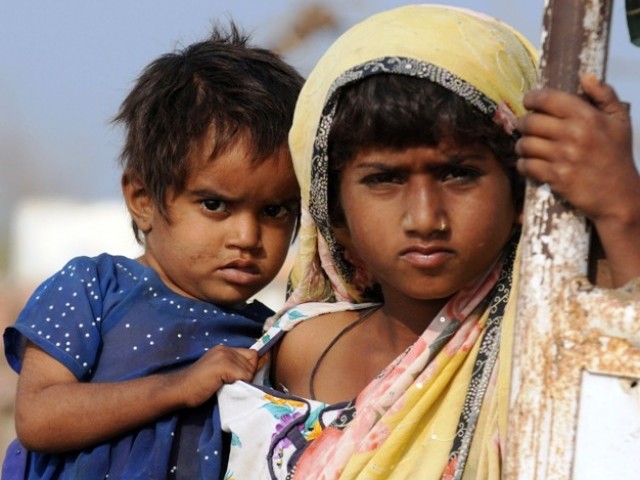 Get-togethers at our place had increasingly become as monotonous John Grisham's novels – the same faces, the same stories. That was before a fecund family brought along its 12-year-old maid who doubled as a nanny. Nasreen had a clean face, shampooed hair and possibly her best dress on, but bent by the weight of a chubby baby, she seemed like a blot on the landscape. She couldn't be part of light-hearted flirtation, political discussions or trade cooking recipes, so she just sat in the corner and smiled. For a pubescent girl stuck with a two-year-old who, when not eating or sleeping, could ...
Read Full Post
First three Hindu men are murdered in cold blood and then, a week later, a Sikh woman is raped in Sikhism's holy city. In both cases, the government of the Islamic Republic of Pakistan remained faithful to its contemptible conduct. It yawned while condemning the incidents, rubbed its eyes as it promised speedy justice and then promptly went to back to bed. As for the killing and rape, these are not just two isolated incidents. They are evidence of our subconscious hatred for anything dissimilar: one small controversy and it comes of age; sometimes leaving us with debris of fallen temples, ...
Read Full Post
A July afternoon makes an Edward the vampire out of everyone; only we don't grow any fairer. I hate sunburns so I spend it in my bedroom reading Tolstoy or watching The Big Bang Theory. One wouldn't like reading too much of  Tolstoy on a steamy day so more often than not I am in front of the computer table watching the sitcom. Last year on such days, Abdul*, my neighbour and former friend, would also join me. His dial-up connection had little respect for his time and high-definition videos. And he returned in the same coin by spending more time with ...
Read Full Post
Many decades ago Rafiq Sabir entered a Gujarati businessman's palace-like home in Bombay. Almost 60 minutes after this intrusion, he was led out, handcuffed, by policemen. The charge against him was that he had attacked 'a leader of a religious party for political reasons'. This leader survived the attack and went on to create a country where sixty-eight years later 'another Rafiq Sabir' attacked 'a leader of a political party for religious reasons'. The snake was taught another language, the venom was given another colour but their effectiveness was undiminished. Today, an overwhelming majority of Pakistanis hold in respect a ...
Read Full Post
In Qaddafi we have lost not only a despot but also one of the most remarkable figures of the 20th century. Call him eccentric, idiosyncratic or an oddity; yet the satisfaction of finding le mot juste will elude you. The problem here is not with Qaddafi, it's with these words: none of them can do justice to the personality of 'the mad dog of Middle East'. Only if there was a word which could sum up his callousness, clownery, perversity and political maturity, many could die happy. The only competition that Qaddafi had was His Excellency, President for Life, Field Marshal Al Hadji Doctor Idi ...
Read Full Post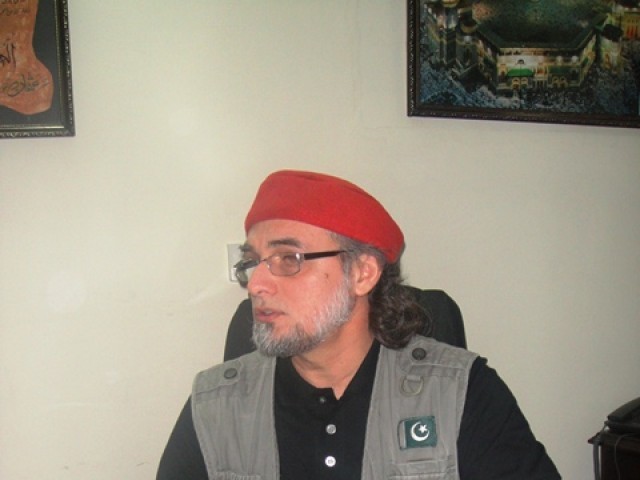 After a hiatus of few months, Zaid Hamid is back in the news and regrettably – though not surprisingly – for all the wrong reasons. Apparently, his labeling of SAFMA as an extension of RAW, didn't sit too well with the SAFMA people and they have decided to press libel charges against them. A week before this new development, a few friends and I met him at his house: The assistant introduced us and left. The desk, the comfy seat, the black monitor and sheets of papers scattered all over the table were a shock. I was expecting a middle-class ...
Read Full Post