The king of South Asian cuisine and a universal crowd pleaser, the versatile biryani, needs no introduction. It's rich, it's royal and it's right up everyone's alley. Eat it today or a day later, with raita or kachoomar, during winter or in summer, your love for biryani will be the only constant that will stand the test of time and taste. It's a no brainer then that countless eateries and stalls have risen to meet the unparalleled demand for this revered rice dish. From Hyderabad to Bombay, Lucknow to Sindh, the quest for the best biryani has sent many biryani ...
Read Full Post
I am a Pakistani, but the first time I visited a mosque comfortably was in Malaysia. I was able to appreciate the house of worship without once feeling like an outsider, something I have never been able to do while living in Pakistan. As a non-Muslim tourist in an Islamic country I felt liberated to reveal my identity to everyone, and I consciously did so just to relive that feeling again and again before I returned home. In Malaysia, however, it is not until one utters 'Assalamu alaikum' can you gauge if they are Muslim. Although over 61.3% of the population ...
Read Full Post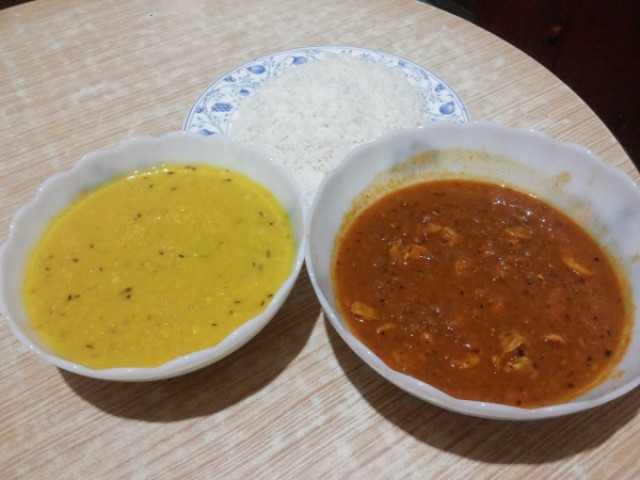 Good food, good health and a good life – this is the profound Parsi belief. For us, good food doesn't necessarily translate into an elaborate meal; it generally refers to a more simplistic and balanced approach to cooking. Since we Parsis like to feast often, we come up with easy-to-prepare meals that make our special occasions even more special. To get your celebration started, here is how to prepare dhandal patia (rice with lentils, topped with a spicy sauce). Rice with lentils and spicy prawn sauce Ingredients for daal (lentils): ½ kg toovar/arhar daal (yellow split peas). 2 tsp salt 1 tbsp turmeric 1 pod garlic, cleaned 1 tbsp cumin 750 ml ...
Read Full Post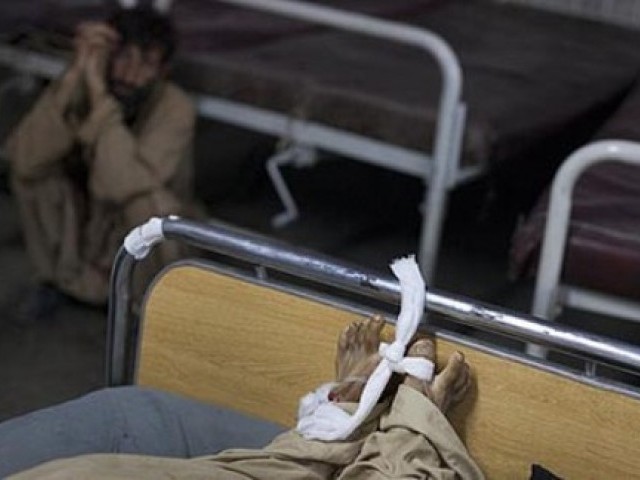 Drop, cover and hold on. That's what's taught during an earthquake drill. Most of us would have known that had we rehearsed it either at home, the workplace or at school. Instead of disaster preparation, we believe in the response phase of emergency. And what was our response to the April 16 tremors felt across Pakistan? Panic, scream, freeze or run towards the nearest exit without any strategic plan in mind. Lucky we were, but it won't take long before Lady Luck disappoints us when we're most vulnerable. Take the example of the 2005 killer earthquake that struck the northern regions ...
Read Full Post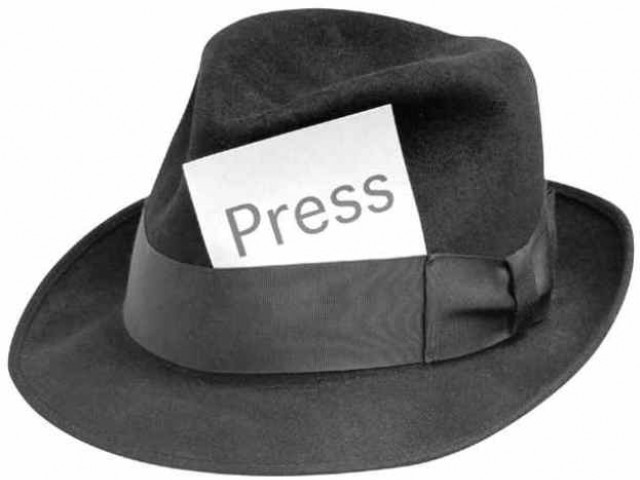 When attending a press conference, be wary of casting a friendly smile or fiercely penning down notes in your notebook … refrain yourself from lifting your head to track the chain of growing whispers and strictly contain the urge of investigating it for these are all the signs of a tragic narrative in the making. It all begins with a gesture of friendship and idle chatter about the growing need for young people in the field. And, just as you decide to let down your guard and let slip the word that you, too, are one of the fresh inductees, ...
Read Full Post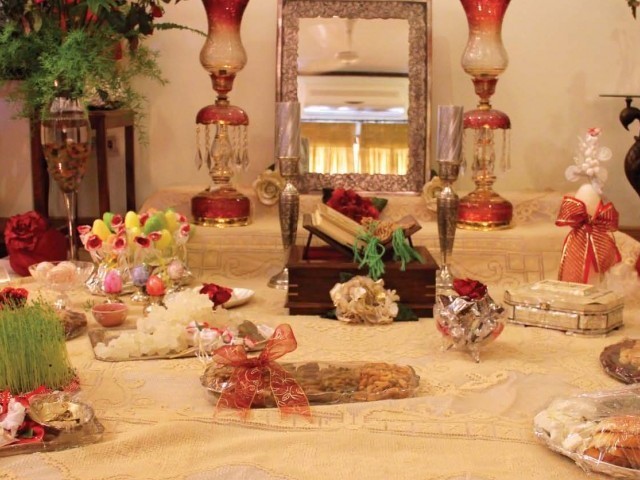 Come summer and the Zoroastrian community is buzzing with excitement, in anticipation of ghambar, a Parsi thanksgiving feast. Everyone is eager to know which residential compound is going to host the first event and whose arrangements are going to be better than the others. For most of you who don't know, if you see lots of Zoroastrians assembled together to share a meal and smell papeta ma gosht and dhansak chawal (traditional Parsi delcacies) being served, then it is safe to assume that you're at aghambar. Among sounds of heavy, melodious laughter, you'll hear an occasional "thoru aur nakho", a Parsi dialogue instructing the waiter to ...
Read Full Post
If three boys in Lower Dir can take their own lives by drinking poison, simply because they failed an annual exam, one must stop to ponder: were the students being pressured by their parents to earn good grades? Did the thought of failing and embarrassing themselves in front of their fellow students push them to the point of suicide? Were they haunted by thoughts of a future with no education and little financial support? Or, were they just too young and naive and sought the ultimate form of escape? I fail to understand how children that young could muster the ...
Read Full Post
She sat there, on that tiny green chair, with her head resting on the hands folded before her on the table. She was a pretty little girl I thought to myself, her black hair contrasting beautifully with her alabaster skin. It wasn't until she lifted up her head drowsily, gazing blankly at the instructor standing before her that the look of admiration in my eyes was muddled with tears of sorrow. She was visually impaired, to the extent that her left eye was a mere slit on her radiant face — she was special. The sympathy at that point was ...
Read Full Post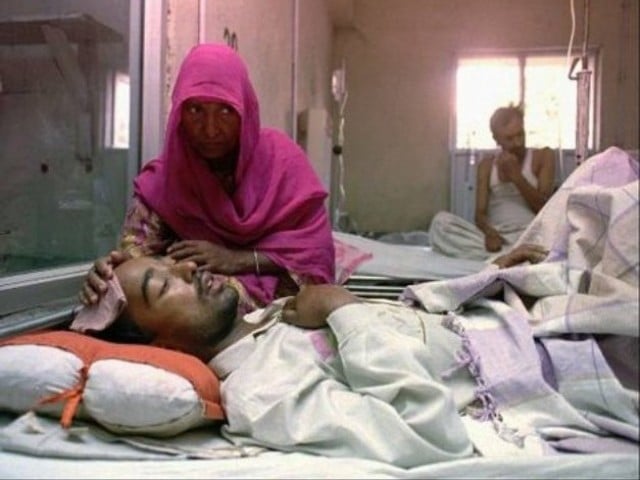 When I hear of people parting ways with their mental well-being in Lahore, I can relate with their despondency. When I hear of superstition defining remedial measures, I understand the urgency for a cure. The appearance of only three mosquito bites on my arm made me visit the darkest chambers of my mind. I was sitting in the office, my eyes transfixed on the screen before me, when my ears picked up a familiar tune and I reached out for my cell phone vibrating in the corner. A very short conversation it was; all I remember was discussing the screening ...
Read Full Post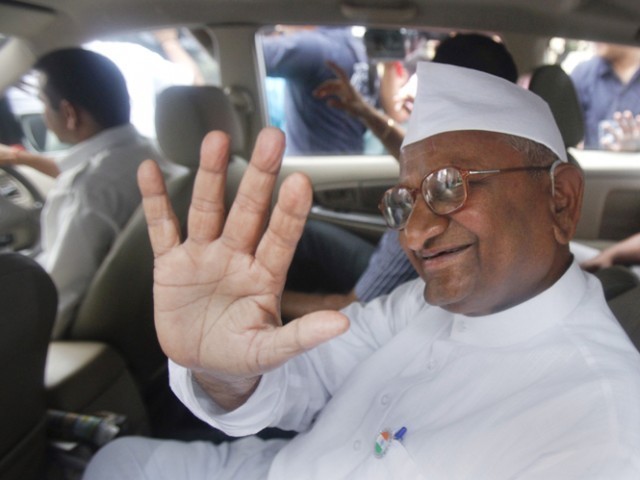 Fasting in Pakistan is reserved for the month of Ramazan whereas in India, it has taken on the shape of a non-violent movement under the leadership of Anna Hazare. Carrying on with the legacy that Mohandas Gandhi left behind, Anna aims to pressurise the Indian government to enact strong anti-corruption laws by issuing the threat of a fast unto death. The "Gandhian" or the "crusader" as he has come to be known is a 74-year-old veteran who follows closely the words of Gandhi: "Corruption and hypocrisy ought not to be inevitable products of democracy, as they undoubtedly are today." His successful attempts at ...
Read Full Post