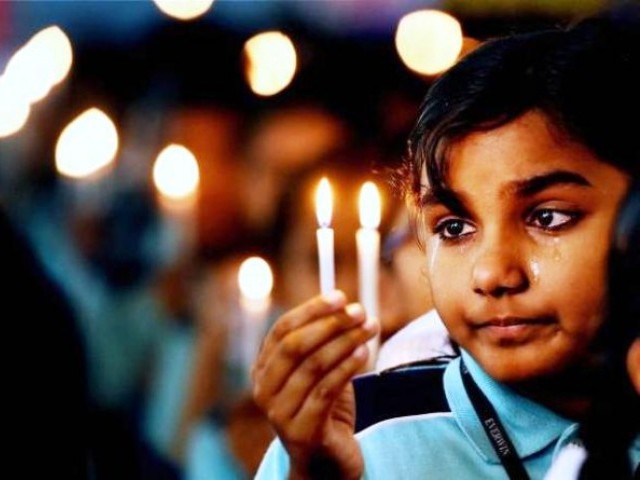 You can burn down our schools, tear the lives of families apart and ask minors to recite the kalma before you shoot them in the head. You can wage a war against humanity, impose a rule of tyranny and redefine oppression. Your guns can shoot, but their voices will never echo louder than the resolve of this nation. Your flames will burn out, but a nation will still emerge from its ashes, even if it is battered, bruised and beaten. You will run out of lives to give, but there will always be a Pakistani ready to lay his or hers down for ...
Read Full Post
The air is ripe with the smell of revolution, amongst other more pungent smells, in the Red Zone of Pakistan's capital. The Parliament and PM House remain under siege by a large number of supporters of both Imran Khan and Tahirul Qadri. In competition, the Pakistan Muslim League-Nawaz (PML-N) has rallied its troops across the country for a show of strength. Protestors, on all sides, adamantly seem to believe that their respective leader holds the key which will change the fortune of this country. It is only a matter of time, some believe, that Imran or Qadri will end the rule of the corrupt ...
Read Full Post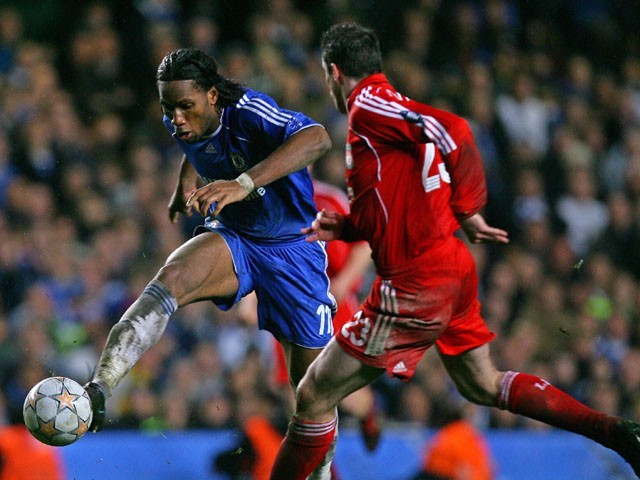 There are games that shape the future of the sport; moments which pass us by with no warning of the transition they bring with them. It was only about five seasons ago that Barcelona under the steering of Josep Guardiola introduced a style of play by the name of 'tiki-taka' that took the world by storm. Messi's Hat-trick keeps Barca on top.Photo:AFP All of a sudden, any team that was not emulating their model of quick passing and precise running was living in the Stone Age. The Barcelona team won many laurels under Guardiola's management before he went on to implement ...
Read Full Post
If Saturday was a black day in the history of international cricket, Monday was much of the same for Pakistani cricket. On Saturday, the Pakistan Cricket Board (PCB) lost out in its opposition to the proposal of structural reforms in the International Cricket Council (ICC) enforcing the 'Big Three'. If that was not enough of a setback, the government decided that this was the right time to remove the chairman of the PCB, Mr Zaka Ashraf for the second time in eight months and replaced him with – yes, you guessed it – Mr Najam Sethi. While this development is ...
Read Full Post
The 21st century has no room for patriarchal societies. The social structure of Pakistan has been moulded, formed and structured in a way to undermine issues of "the other gender" and feminism has no traces other than low-scale campaigns, most of which have been in vain. We have become a society immune to news of loss, tragedy and horrors. Every day, the bright screen in the corner of the room brings news of bombs, murders and countless tragedies, all of which pass us by in our own self-created apathy. The recent issue of rape in a street of Lahore has ...
Read Full Post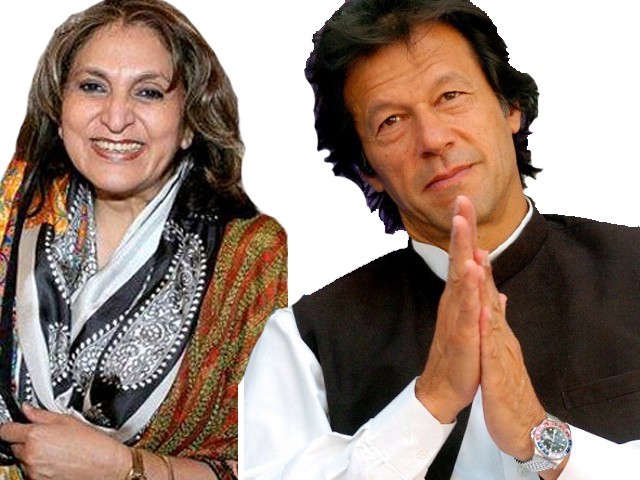 Mr Imran Khan, If it wasn't for you, I would not be as politically aware as I like to think I am today, and for that you deserve complete credit. You have inspired a generation, won a province in the process and risen as the saviour to many citizens of this country. As of a few days ago, I was one of those citizens. I have been proud of being a part of the Tehreek-e-Insaf campaign for the 2013 elections. Going personally to hundreds of houses, volunteering at poll stations, campaigning across the city and attending rallies – these are things I ...
Read Full Post
Sixty seven million views inside just five days is a clear indication of a video gone viral. Such is the power of social media today that Ugandan rebel Joseph Kony has now taken over not only the minds of Ugandan children, but the homepages of millions of people abroad. Chances are that you have already gone through the 30-minute long video, but if you somehow have managed to avoid those posts, memes, tweets or messages, here's a summary – Joseph Kony is one of the World's most wanted war criminals. – He has been accused of capturing, training and equipping thousands of ...
Read Full Post
Today I woke up in a state of pure anxiety and paranoia – much like most people my age at this time of the year. I saw my Facebook was full of scared remarks, some overly confident statuses (that add a bit more to the depression), and a variety of prayers. I have found myself praying a lot more than I usually would; making an extra effort, hoping for anything that would work. It's the day thousands of students from Pakistan, and around the world mark on their calendars as D-Day. Cambridge O and A Level results are due today: Thursday, ...
Read Full Post