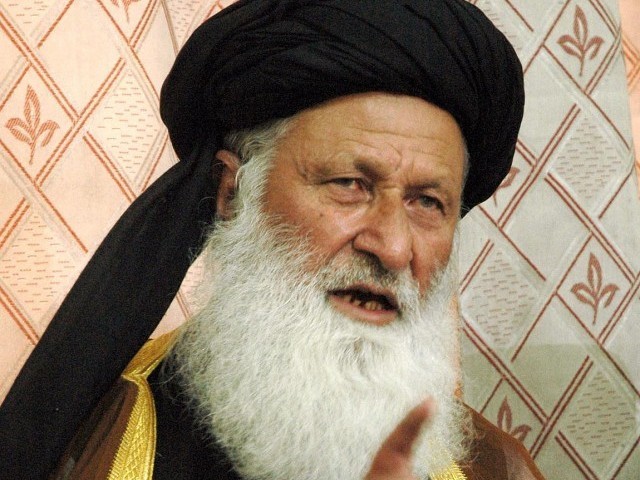 In a more civilised society where progress is equated with innovation, technological advancement and competitiveness, the recent 'suggestions' put forth by the Council of Islamic Ideology (CII) and its band of brothers would certainly have been political suicide. This 'advisory' body – which has remained dormant until its ineptness surfaced – has proved itself to only serve as a control mechanism as to how people should live and conduct their lives, as is the case with all religiously sanctioned forums. The clerics, who constitute the CII, and many of their kind elsewhere, have served one and one purpose only: societal control for self-fulfilment. Because ...
Read Full Post
Leadership has never been our strong suit. When it's time to step up to the challenge and rally the nation on a certain path, our leadership crashes; it always falls short of selling an idea and forming a narrative. Similar is the case with the Pakistan Protection Ordinance (PPO), which has fallen victim to proponents on the left who argue that the ordinance violates human rights and may be a prelude to governmental tyranny. Sure, point taken that it represents such implications. But this ordinance was made to bypass the parliament not because Prime Minister Nawaz Sharif is in the process of ...
Read Full Post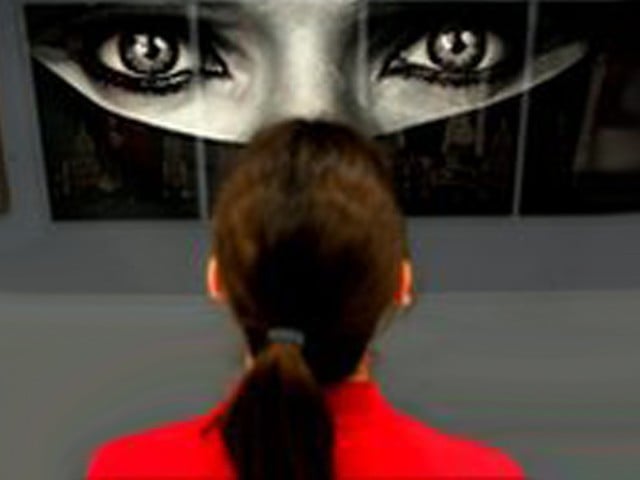 While security apparatuses seem to be dominated by 'strong-men' who presumably show less emotion, women have made substantial gains in the intelligence business, at least in the United States.  Newsweek ran a story titled "The CIA's Secret Weapons" highlighting the increasing participation of women in the agency's counter-terrorism efforts, especially on the analysis side. Analysts that assist in targeting and kill/capture missions are usually referred to as 'targeteers' in agency speak. The criterion of intelligence analysis specific to counterterrorism work involves creativity, patience, persuasiveness and determination. Mark Owen, the author of "No Easy Day," which depicts a detailed account of the Osama ...
Read Full Post
Since the International Atomic Energy Agency issued its latest findings on Iran's nuclear program and activities, policy-makers in the West and the United States in particular are weighing their options on how to respond to Iran's continued defiance of its Non-Proliferation Treaty obligations. The Islamic Republic's nuclear program has possible military dimensions and its stated "peacefulness" lacks credibility. Alarm bells in Israel have been ringing for a long time and a pre-emptive strike on Iran's nuclear sites seems imminent. Not much is being discussed in Pakistan about the implications of a nuclear Iran, precisely due to Pakistan being consumed by its ...
Read Full Post
Two members of America's spy nest, the National Clandestine Service (NCS) of the Central Intelligence Agency (CIA) visited the Graduate School of Public and International Affairs at the University of Pittsburgh today to attract potential recruits into the spy agency. The NCS, formerly known as the Directorate of Operations (DO), is where agency trains spies in secret trade-craft for clandestine activities. The briefing lasted a little over an hour, followed by questions about the application process. The two presenters themselves were career spies. The male speaker was a Russian expert with extensive experience in the Middle East. He had military experience prior ...
Read Full Post
It is imperative and a pre-requisite of a sound counter-terrorism (CT) strategy that a country's intelligence community is held together by a central coordinating body. The rules of engagement have drastically changed as well as the characteristic of current and potential adversaries. Presently, the adversary is a non-state entity which cannot be contained and countered with conventional military tactics and regular intelligence processes. Pakistan is not battling a country with a visible infrastructure nor a proper command and control structure that takes orders after much strategic analysis and threat assessments. We are confronting a terrorist network. And in order to disrupt and ...
Read Full Post
Supporting the war on terror and the military operations in the Federally Administered Tribal Areas (FATA) is one debate – however, the recognition, acknowledgement and appreciation of soldiers and war veterans is a different issue. One of the strongest agents in forming one's national identity is the support of a country's armed forces. One can malign the Pakistan Army for its continued meddling in politics, and for maintaining a monopoly over the national security policy, but this does not give us the right to forget the foot soldiers who fought on the frontiers for our safety. These war veterans are ...
Read Full Post
An intelligence agency is at the frontlines of every war, especially against terrorism. Terror and terror networks can only be contained, dismantled or destroyed with effective intelligence gathering. But if the reputation of the intelligence agency is tarnished and its every action is questioned, no war can be effectively won and no strategy can be properly executed. It is unfortunate that Pakistan's Inter-Services Intelligence directorate (ISI) is caught up with—and in some cases, rightly accused—for many domestic and international incidents involving terrorism and other transnational crimes. At the same time, it has also become a scapegoat for those who have ...
Read Full Post