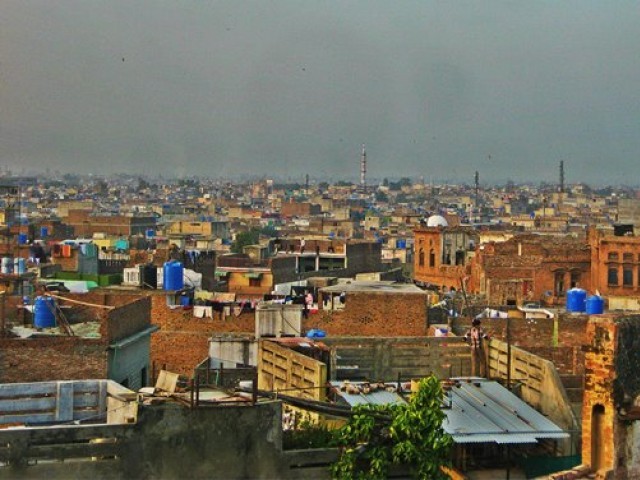 In the post-modern world, the topography of the city has undergone a drastic shift. Rapid urbanisation and growing job opportunities have resulted in many cities in the developing world being swamped by an increasing number of people coming in from the villages and suburbs. In order to accommodate this burgeoning populace, the intrinsic structure of the modern metropolis has had to evolve. Countries such as India and Pakistan have had to grapple with the dual ambitions of wanting to urbanise their cities while also wanting to hold onto their rich architectural heritage. The complex history of a multi-ethnic country ...
Read Full Post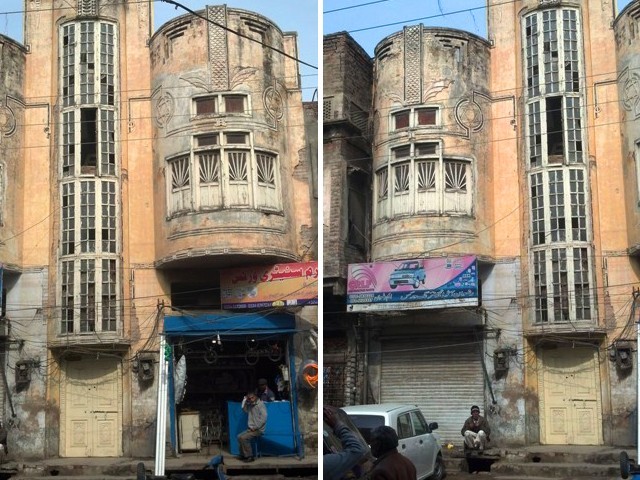 While roaming the streets of Babu Mohallah, one singles out this old yellow building with its distinct features. The abundance of old and new buildings of Nishtar Street fails to overshadow the tall, three story building with peculiar texture and strong colonial features. What makes this old yellowish facade even more intriguing is the Star of David's situated on its top that have survived almost a century despite the predisposed hatred and revulsion. The building, former coal centre and the present Rehman Manzil, is the only intact Jewish architecture in Rawalpindi.  Rawalpindi, a 1000 BC historical city, General Headquarters of Pakistan ...
Read Full Post
Throughout my study span, I have seen fellow peers working hard to achieve some good grades to improve their grade point average (GPA). Few, out of many, were able to do it; the rest failed even when they did manage to get hold of the notes of their '4.o-GPA-friend'. Where does the latter lot of students go wrong then? Is it because the friend who you borrowed notes or books from might have left you in the dark and not provided you with the complete material? Yes, we all have that thought. There will always be something kept from you, whether unintentionally or not. ...
Read Full Post
It was a regular day, I had offered my prayers in the mosque next-door in Rawalpindi. But, as I was about to leave, someone called out to me: "Bhai, one minute, have you come from abroad? Yes, I said. A bearded 20-something guy, named Mujahid asked me with pleading eyes: "Kia aap humein angrezi sikhain ge?" (Would you teach us English?) Perplexed, I agreed. The word 'madrassa' to most of us is similar to the words 'extremists,' 'terrorism' and 'fear.' Every other documentary and report tries to prove that the people of madrassas are a threat to humanity. I had a similar belief about them too. Those who have read ...
Read Full Post