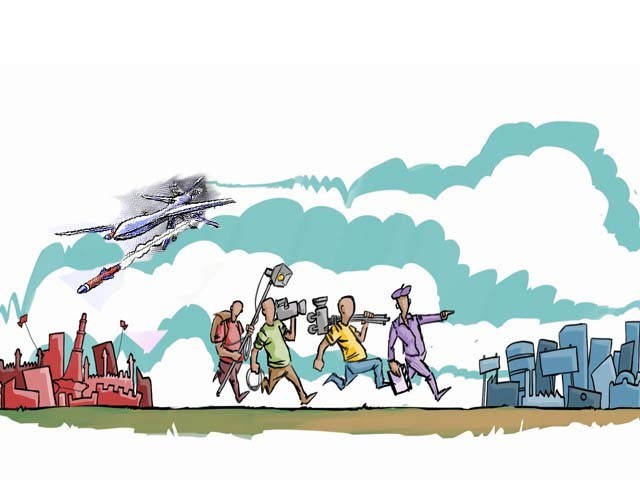 The attack on Malala Yousufzai and the reactions evoked by it have been covered in the media in detail. Sadly, the after-effects are not what many proponents of such coverage would have hoped for. Our coverage, for the most part, has been one-dimensional. We have been focusing on whether Malala will get better and how horrible the entire incident has been. But we have failed to analyse other aspects. What are the ramifications of such an attack? Where do we see us going from here? Perhaps, we don't want to deal with the conclusions that many of our analysts will draw. Perhaps, it's ...
Read Full Post
Nothing speaks controversy like suffixing 'gate' to a word. Memogate, Mehrangate, Familygate, Mediagate, Khybergate, Gategate? Sure, the last two 'gates' aren't real, but the Pakistani media has seen enough gates recently to make one wonder where all these gates are coming from. The term originated in 1972 with the Watergate scandal, according to Oxford English Dictionary (OED). In an article explaining the origin of the term, the OED said: One of the most significant episodes in modern US politics, Watergate has since reshaped the language of scandal and controversy." Within a year, the –gate suffix had been isolated from Watergate and ...
Read Full Post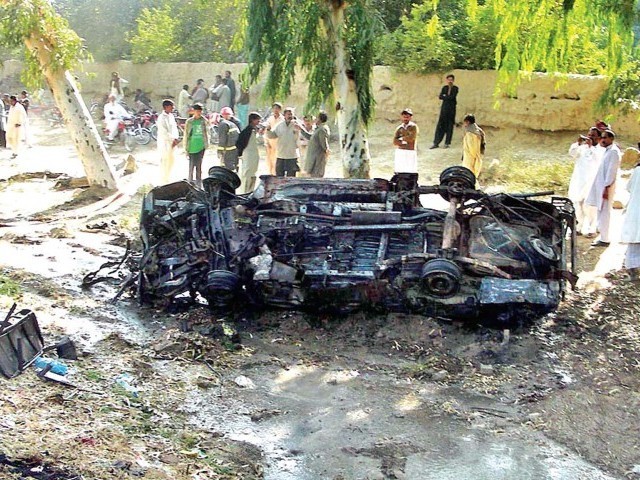 When the first blast occurred on the GT Road killing nine people in July, it was just a freak accident. In less than six months, however, the once never-heard-of-before-freak-accident has become an all-too-common occurrence, with power players blaming each other and submitting petitions to the already-overworked courts. As this happens, many of the vans and buses being used in public transport even now are running time bombs since in many of them the high flammable gas methane often leaks. But some two months ago, when the leading cause of unnatural Pakistani deaths was not a case of exploding methane storage tanks, a less-reported ...
Read Full Post
In a democracy that thrives on fake degrees, it is perhaps little wonder that our political leaders do not think much about the financial woes of the Higher Education Commission (HEC). So what if 9,000 PhD's are unable to continue with their studies? So what if our education system, already in a terrible state, falls into oblivion? No, the money should much rather be spent on extravagances such as expensive renovations of the Parliament Lodges (Rs60 million) and serving meals at the 2009-2010 budget session (Rs11.5 million for just half a month) and an $11 million statue to commemorate a ...
Read Full Post
Getting flak for dissing a home-grown Pakistani indie filmmaker's latest short film was not entirely unexpected. Neither was, for that matter, the argument arguing in favour of the film, which essentially said to "give credit to the filmmakers for trying". A consolation prize. Something akin to: "You might be butt-ugly but thanks for being the only fish in our fish tank." At times I feel some of us take the whole notion of "protecting the local blossoming industry" a bit too far. Sure the local indie filmmakers, having spent their hard earned money on their labour of love, need to ...
Read Full Post
"I was shocked when I saw the paper. It did not contain any of the questions I had prepared," said a shocked BCom student of Punjab College of Commerce. He had only prepared three chapters. And then the collective lot of his buddies got the University of Punjab to reschedule the exam, with the option of bonus marks for anyone who decided not to re-sit the exam. To any independent observer not accustomed to the educational system of Pakistan, we must appear strange people. Our books are big and fat, filled with chapters full of information, or so they claim. ...
Read Full Post
Not so long ago, a group of smart British MPs (236 to be exact), sitting on their cushiony green benches, decided to vote on and accept the Digital Economy Bill. The bill enabled copyright holders to block a household's internet connection for downloading copyright material without permission. Quite naturally, the "criminals" were angered. Not to worry though. Shortly thereafter a group of  smart unknown coders, possibly sitting on their not-so-cushiony chairs of unknown colour, wrote an 86-line code to make bittorrents (choice method of downloading for "criminals" all over the world) untraceable. Joy returned to the e-world and all was ...
Read Full Post