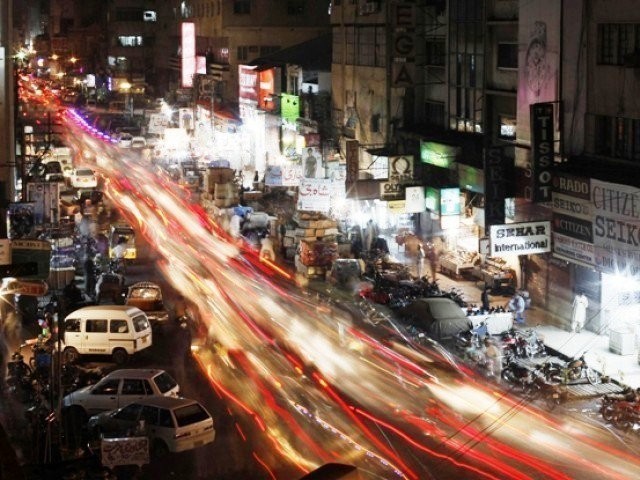 You want to read about a vision of a just Karachi? The contract killer ($50 a hit) ripping up the road behind Disco Bakery on his Honda 200CC and the secret service colonel cracking skulls in a Clifton safe house will both cite one vision: Dubai. This happens to also be the vision of the one-armed Afghan refugee selling Beijing socks off a cart in Saddar bazaar and the unsexed Karachi Port Trust shipping agent waiting for shady clients to cough up cash so he can escape to Phuket. To borrow from an old Urdu election rallying cry, Chalo,chalo, Dubai, chalo (Come, come, let's go to Dubai). Vision presupposes ...
Read Full Post
My father keeps telling me NOT to be so honest about getting depression or taking medication or going to a shrink. He thinks it will affect my chances of getting married. But at a chronically single 36 years, I think it's safe to say many more extenuating factors are at work there. There are two reasons I have always been brutally honest about having had depression. 1. As a journalist, at my core is always a hankering for the truth, telling the truth and being unafraid to do so. Morally speaking, I would be a hypocrite if I expected other people to tell the ...
Read Full Post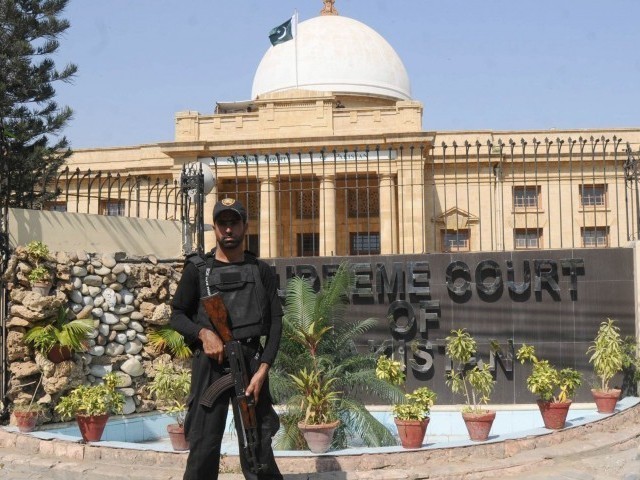 There is a very tiny bow at the back of the police-blue beret that sits stiffly peaked on Fayyaz Leghari's head. I have a good view of the inspector general's fine head of hair and his pale cream jowl as he turns to whisper into Waseem Ahmed's ear from time to time.  Waseem Ahmed's title is as long as his wild-west moustache – additional chief secretary for the home department. But all you need to know is that he used to be the chief of Karachi's police.These two gentlemen are in Justice Jawwad Khawaja's court and they are a whisker ...
Read Full Post
Someone beat a cat on the roof. This was the explanation Saeed gave his tiny son on Thursday night. "Billi ko kisi ne mara." (Somebody hit a cat.) Ayaan, who prefers chewing the handle of his rattle to the rattle itself, was one of the hundreds of children who heard or saw the bombs that went off just a stone's throw from their Landhi homes in Sherpao Colony. Saeed came back from work as a part-time cook in DHA to find the three year old clinging to his mother and running a fever. "It was just a cat. Just a cat," he kept ...
Read Full Post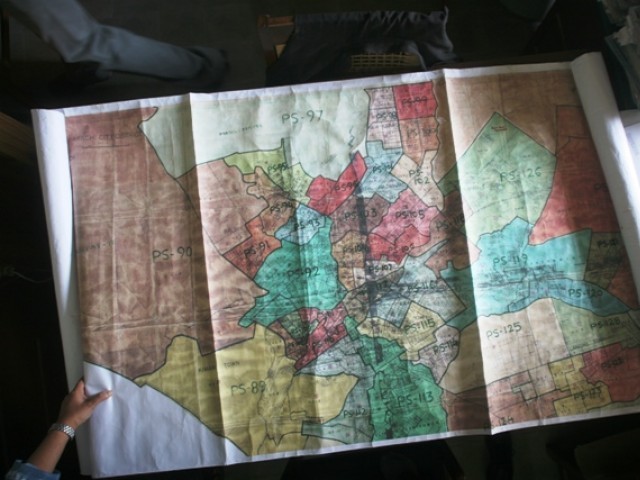 Maps are supposed to show you where to go. But what about the hunt for a map itself? When the icky subject of delimitation came up, our reporter came with the astounding information that constituencies had been messed with so badly in 2002 that in some instances disconnected chunks of Karachi were put down as one unit. I didn't believe him. There was only one way to find out – look at the maps. Don't get me wrong; I couldn't care less about delimitation, which is a word that makes my brain freeze. But maps I like. I commissioned stories. But the text ...
Read Full Post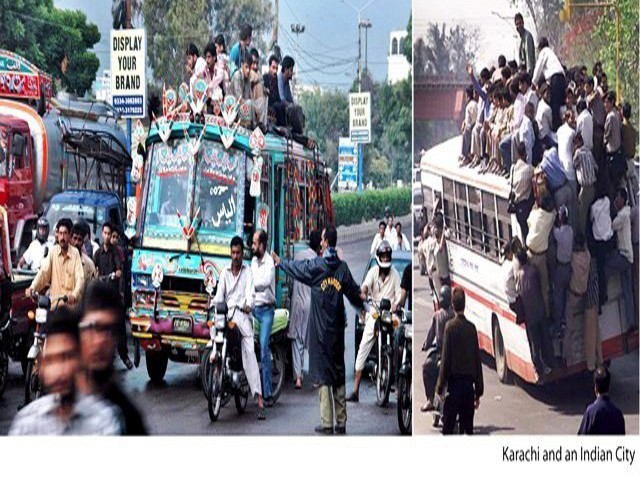 In the search for solutions perhaps we have to face tough truths I was dining on risotto by Lake Como at the Rockefeller Foundation's Villa Serbelloni in Bellagio in Italy – and I wanted to cry. My 'tormentor' was an erudite Canadian professor who is on a writing residency at the foundation's retreat where she has come to work on an immigration project spanning several cities. I was there to cover a conference on cities and had just finished telling her, among other things, about traffic congestion in Karachi, my city of an estimated 18 million people where the car is a ...
Read Full Post
Do you know what a PC-1 is? Or a summary? Or the facilitation of the upgradation of the basic health unit? This is how our newspapers sound because this is the language bureaucrats and politicians use. And because our reporters are by and large getting their news stories from these people, they end up using the same dusty language. As a result, what the reader gets is 'employment opportunities' instead of jobs, 'concerned authorities' and 'authorities concerned'. As a desk editor I have shouted and screamed, begged and pleaded with the sub-editors and reporters to write for the reader, in ...
Read Full Post
I am a Sardar. I am six feet tall and came out of my mother's womb ready to raise hell. To borrow from Isaac Babel, if rings were fastened to the sky I would have pulled it down to the earth. Yes, I have men and guns but these are just the traditional trappings of power. I look after my men and their families. They are my clan; we are bound together by ancient geographies and histories. They are my children. I uphold tradition but know that in order to survive in today's world an education is essential. I studied Agriculture ...
Read Full Post