I walked into the newsroom and everyone was buzzing. There was a blast in Hassan Square and someone was dead. It's Karachi so you know, this stuff happens every other day, but it wasn't just any other day and it wasn't just someone. It was Chaudhry Aslam. The Taliban finally got him. After God knows how many attempts, they finally got him. In 2011, they blew up his house and then in January 2006 there was an assassination attempt made on him at Gizri by gunmen associated with a big political party. Chaudhry Aslam's house bombed. Photo: AFP I grew fond ...
Read Full Post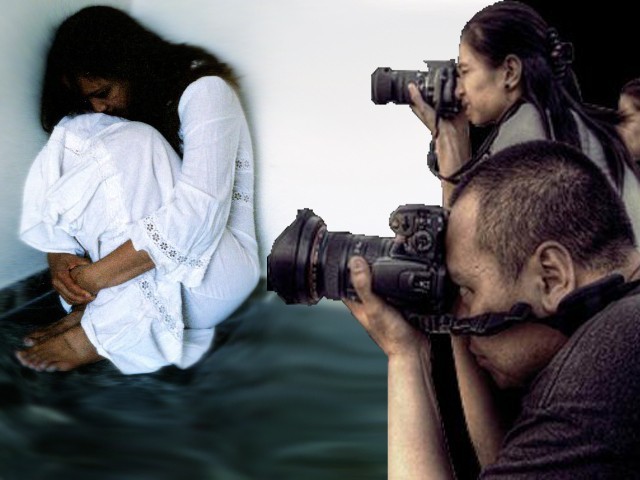 Every other day our crime reporter says, "Aray, yahan rape hua hai." (Hey, there's been a rape at this place.) or, "Ek aurat ka Saddar mein murder hua hai, story chahiye?" (A woman's been murdered in Saddar. Want a story on that?) We don't even stop and think twice before asking, "Nahi, is mein naya kya hai? Mazay ka murder tha?Koi weird detail pata chali?" (No, what's new in that? Was there something cool about the murder? Did you find out any weird details?) The more gruesome details he can get his hands on, the better. I know it sounds horrible but it spices up the story. For example, there was a case a couple of months ago ...
Read Full Post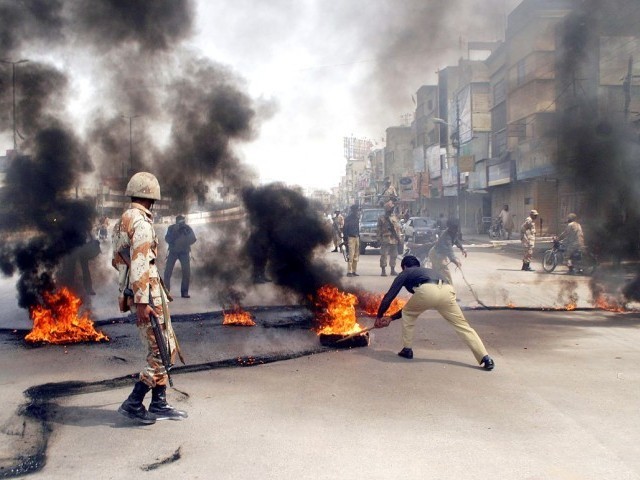 And it has started again. The target killings, the burning buses, the protests, the funerals and the 'peaceful' mournings. They seem to stop for a week or two and start again in full fervour. Then the Shia Ulema Council, the Ahle Sunnat Wal Jamaat, the Jeay Sindh Qaumi Mahaz or the Jamaat-e-Islami will protest – for Dr Aafia, Shia killings, target killings, extortion, Lyari gangsters, Sindh or some other damn thing. Sigh, sometimes it is just so damn exhausting. Sometimes, I wish Karachi had a superhero. Where is Sindh's answer to Batman or Karachi's own kryptonite man in red briefs? All we have are target ...
Read Full Post
So I was going through the news a couple of days ago, and came across a rather odd piece of news – 'Iraq emo killings raise alarm'. The first thought in my head was "whoa, did they run out of bombs?". And the second was: – I have short hair – I wear black – I have a pierced lip. If I was in Iraq would they put my name on a hit list just because of the way I was dress? According to a news piece published in Huffington Post on March 11, 2012, these so-called 'emo kids' are being killed because as a ...
Read Full Post
At 23, I have only used condoms as water balloons. So when a friend of mine told me that she had some warts down there and wanted me to go with her to a gynecologist, I felt…quite awkward. The awkwardness stems from my first and only visit to the gynecologist – which was about six to seven years ago. My mother, who had been pregnant at the time, had miscarried and had to go for a follow up check-ups regularly. She took me with her once and I must say it was rather unpleasant. I could sense that we were ...
Read Full Post
If you liked Shrek, you're going to love Puss in Boots. This is the story about the orange tabby cat, first introduced in Shrek 2, another cat, and an egg. It delves in to the exciting life of Puss before he met the green ogre and Donkey. Watching Puss in Boots made me realise three things: 1) Cats are funny 2) Self-obsessed Spanish cats in high-heeled musketeer boots are even funnier 3) Vain Spanish cats voiced by a husky Antonio Banderas are flat-out hilarious. The movie starts with Puss escaping a bounty hunter. He learns that the magic beans he has been searching for are ...
Read Full Post
Red, white and black with sub-editors crawling around, The Express Tribune newsroom is like an animal farm coming to life. Enter anytime before 12:00 pm and the place will be dead. You'll probably notice dust balls rolling around or a thick layer of dust on the keyboards. After 3:00 pm, the subbers start arriving. With a flash of pink or a dash of some other eye-blinding colour, and the clink clonk of the keyboard, the newsroom slowly starts coming to life. By 4:00 pm everyone is trying to finalise their slug sheet. (A slug sheet is a sheet (duh!) with a rough idea ...
Read Full Post