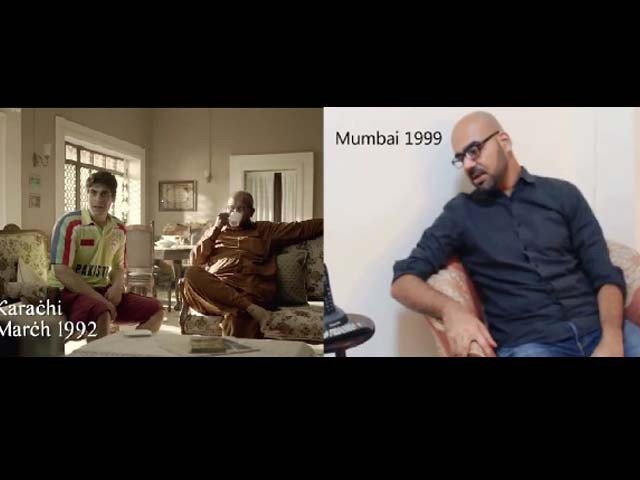 Just like my life, this blog might not have a particular sense of direction. There is a lot boiling up in my head and I will try to intersect all my rants. First of all people, calm down. Seriously. Learn to take a joke. If you cannot, shut up and move on. If you think that this world would be nicer to you forever and ever, then you're living in a delusion. Get out of it. It's an evil place and internet is the womb of all evils. Whenever there is something out, an article, a video, a cartoon, we all rile ...
Read Full Post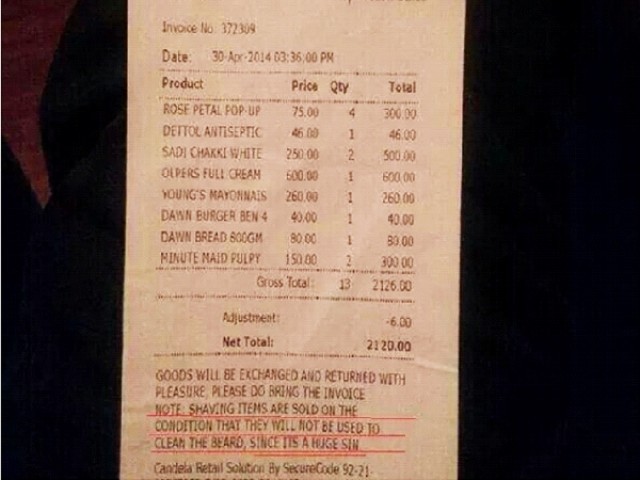 Alfred Noble invented the dynamite in order to facilitate mining. His invention was misused and resulted in one of the highest death tolls of humans by any weapon. You can't control the consuming end. Considering that, if you fear your product might be misused, just don't sell it and avoid the doubts – especially when your reasons are based on religious grounds. See, many people buy cucumbers but not all of them eat them. Some just use them for garnishing and throw them away. Don't get the wrong idea, people. As is seen in the picture above, this is what I ...
Read Full Post
We need to talk Do I look fat? Umm there's this new store at the mall… I'm not hungry hungry, but I'll share your garlic mayo fries. Why do you have to hang out with Fahad so much? Is he your boyfriend? Oh never mind, Yasir is just a friend. But I don't get a good vibe from Ramsha so you better not talk to her. I'm not one of those girls. You're just like a brother to me. *On the second date* some people are coming over tomorrow for my rishta, so I thought I should just let you know. If I ask you something, would you ...
Read Full Post
Whilst the former government was busy choosing a person from the photo album of multiple 85-year-old potential caretakers (most of whom require a personal caretaker in their normal lives), the only thing that was killing me was to figure who I must vote for. Amidst that anguish, came the news that immediately lightened up the mood; interior design graduate from Kinnaird College named Irtiza Rubab is going to be contesting against Imran Khan in the next general elections. For those who don't know, I'm talking about Meera jee! It was a bit of a laugh since there is absolutely no match between the two. ...
Read Full Post
As a comedian, especially if your style is based on observational humour, it's important to have an eye for detail, as it meanders around the most trivial and insignificant aspects of everyday life. After spending almost three decades of my life in Pakistan, and seeing the society very up-close, I have come to the conclusion that amidst the swelling cacophony of the rising disorder that has befallen upon us, there still is a lot of humour embedded in many things that we may tend to ignore. So here's a list of things we say/do that defines our behaviour individually or at ...
Read Full Post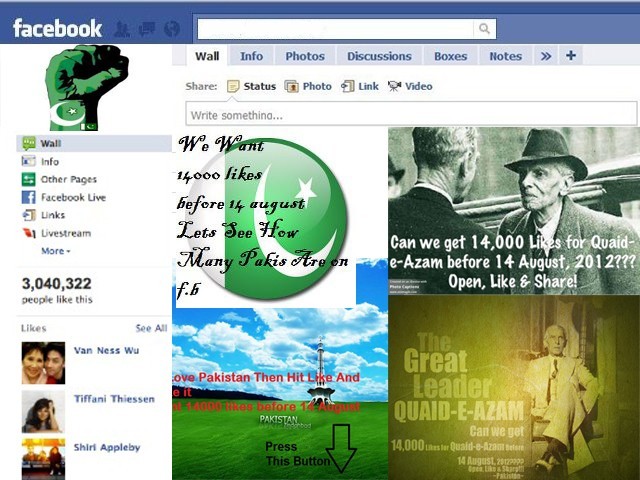 So it's August 14 and the level of patriotism is spiking up amongst the youth, but are we doing it right? Is Facebook enough or does a nation require more? I've been monitoring social media for a few years and was extremely disappointed to see the general behaviour of the masses, especially when it comes down to patriotism. You may have come across one of those pages that say, "Can Quaid-e-Azam get 14,000 likes before 14th August?" And sure, that manages to stir up the national bone in us; we end up liking it and moving on. Yes we move on, usually to more ...
Read Full Post
So you're out on the road, pulled over at a traffic signal. The timer says 72 seconds and is ticking down. After bashing off the khudkush (suicidal) viper wala, the eunuch wearing awful makeup, the gajray wala who says "bhaabhi, ke haath mein bara acha lagay gaa (It will look good on your wife's hand)" you're naturally inclined to look around. As you take a look from one side to the other, you come across a billboard of some lawn exhibition, another that has Katrina Kaif on it, either promoting Slice or Lux, and one, at almost every traffic signal, ...
Read Full Post