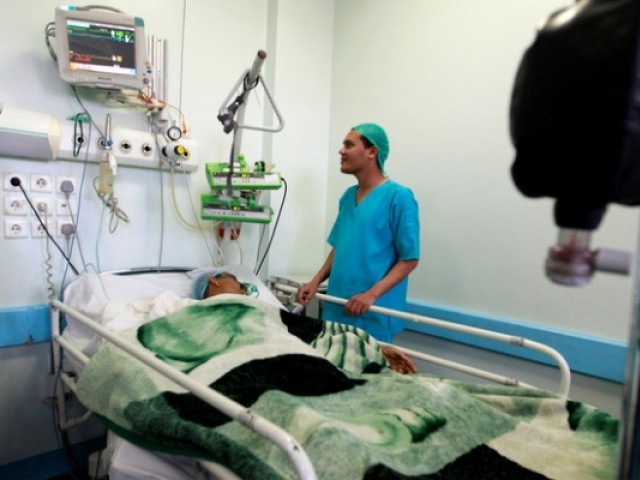 Pakistan's leaking public sector – led by politicians and a non-innovative bureaucracy –seem to be skimming the national kitty through dismal governance and service delivery. The private health sector too appears to be focused on skinning poor patients, with no fear of accountability. This sector thrives off the inefficiency of and collusion with the state health institutions, which are best equipped but non-functional. Recently, my 80-year-old father-in-law visited a neurologist for advice. He is currently in very good shape; no hypertension, no diabetes, gets up at five in the morning for his morning walk and sleeps soundly. He also scored 80% in his ...
Read Full Post
While we're still arguing about whether there's life after death, can we add another question to the cart? Is there life after democracy? Arundhati Roy On March 13, 2011, outspoken Indian writer, critic and essayist Arundhati Roy was supposed to dilate on this subject at the prestigious International House of Japan, Tokyo. The destructive tsunami two days earlier, however, swept this programme as well. The massive destruction threatened to knock off the Asia Leaders' Fellowship Programme (ALFP) as well. But the will and sheer hard work of the meticulously organized Japanese prevented this year's Programme from falling apart. And when seven ...
Read Full Post
The youth – the future leaders of this country – continue to bear the major brunt of the simmering conflict in Balochistan. Unemployment stands at an all time high. Educational institutions in Balochistan are either mostly closed or only partially functional – either because of threats from Baloch militants or sporadic military sweeps through the areas, or strikes, called to protest for victims of target-killings. Education at large has suffered due to frequent strikes. In 2010, more than 100 working days were lost due to the breakdown of law and order or because of political action, mostly by Baloch nationalist parties. In ...
Read Full Post
"I wish I did not know what I know," was how Zulkof Ajer had me speechless for a while, after I asked him what he knew about Pakistan. It was dinner time at the Conrad Hotel in Istanbul on June 4, where we had gathered for a pre-consultation of the International Contact Group (ICG) on Afghanistan. Turkey and Norway hosted this meeting that was followed by a similar consultation among the officials from members of ICG i.e. USA, Japan, Germany, Afghanistan, Turkey, India and Pakistan. The waiter at the Monet Restaurant, an extremely pleasant personality, was curious about our nationality, and was ...
Read Full Post