Think of reporters as bards and warrior-journalists on an epic quest. The Kingdom demands new songs and tales so we are forced to enter the wilderness regularly. There are many hurdles along the way— harsh climbs, Aabpara Road, local fauna. A lucky few are allowed to pass unmolested by the indigenous population of  internet trolls.  Others come face to face with the terror of wet jaws and a big club ready to wham their journalism degrees to a thin paste. These cyber-beasts are active 24/7. When offended (their list of offences is exhaustive, tyrannical) they show no mercy on news ...
Read Full Post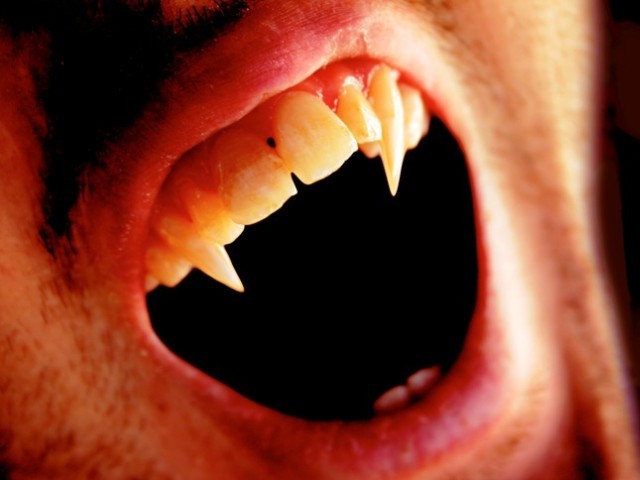 #1) The hours humans keep Ramazan is a great boon to all vampire-kind because, finally, the rest of the fasting world adjusts its hours to our nocturnal lifestyle. Because sunlight is particularly harmful to our undead dispositions, we are forced to sleep through the day — something that always gives vampires away. But during the splendiferous and holy month of Ramazan, no one bats (like the pun?)  an eye in suspicion as most people who fast (especially the delicious, unemployed ones) become torpid and enjoy taking leisurely afternoon siestas to ease their pangs. Said the lone, unassuming rozadar to an ancient Margalla ...
Read Full Post
"No cigrahtt." "But…why?" "No." "Ok…so can I just leave my pack with you-" "No!" This is usually the sort of scene that awaits me at Cinepax, the crown jewel of Rawalpindi. Because Islamabad proper doesn't have any massive entertainment venues, we have to leave the city for a movie. Still, Cinepax is no longer a novelty (thank God). People are getting accustomed to going to the movies; they're learning to behave themselves. The crowd has become tolerable. Yet some issues remain unresolved. Not allowing gum and lighters I understand – there are Rawalpindi sociopaths out there who're fond of pyrotechnics and sticking masticated Juicy Fruit wads ...
Read Full Post
Sociology majors ought to consider doing their dissertations on behavioural patterns indigenous to Pakistanis. One of these genetic predispositions is a constant irritation to those on the receiving end. In fact, this applies to the entire Indian subcontinent really. As a collective, we suffer from an acute staring problem; it can make life awkward to the point when you start developing social disorders (me) or bloated egos (so many girls in the city). Uff, it's because some of us are fair, hardy, har, har. I've grown up in Islamabad and the unabashed staring is something I'll never get used to. I think ...
Read Full Post
Growing up, I've had a lot of quaint 'folk' wisdom imparted unto me by many a semi-lucid septuagenarian. Islamabad (all of Pakistan really) has a massive repository of the absurd and asinine, these totally bizarre yet still fantastic half-truths, wives' tales and superstitions known by all citizens in different variations. Anthropologists, eat your heart out because this is all unchartered land by scholarly standards; and for the sake of discourse I'd like to offer up the greatest hits, this week's top 10. 10. "If you keep swallowing your gum, a tree will grow out of your stomach!" The fear, the coma inducing ...
Read Full Post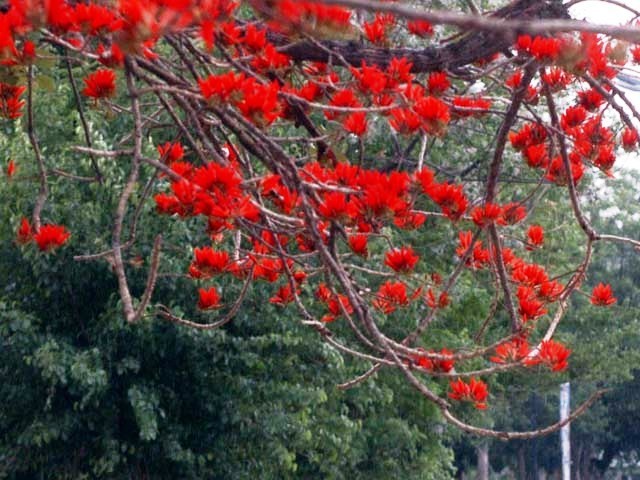 When it happens, when it's the real deal, life morphs into a crooning Ella Fitzgerald tune- walk my way and a thousand violins begin to play. Everything is mysterious and new; Islamabad, reborn, feels less confining and the colours and foliage transport the love onto some Dionysian fantasy- all perfection and pleasure's fair game. This, the good love everyone's mad for that makes you feel safe and unbelievably attractive (it's all those rushing endorphins pinching the cheeks). But I'm here to tell you it's not worth it. Keep the lovers in different cities or countries, ideally, or just stay single. A ...
Read Full Post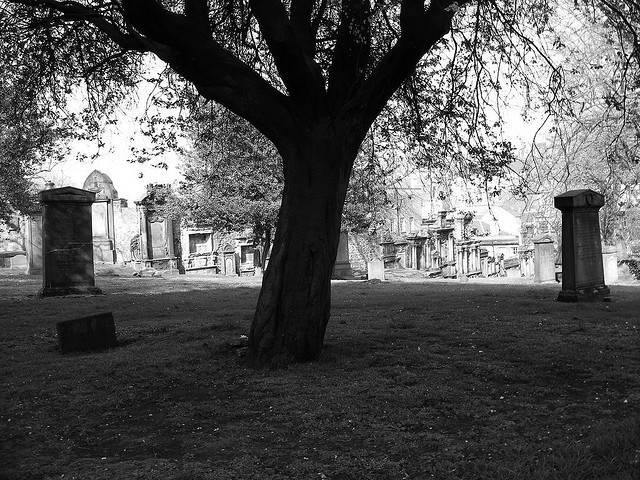 Are you experiencing strange dreams and sensations in parts of your home? Do objects move on their own accord; does the TV turn on by itself; are you hearing disembodied sounds? Even more macabre: does the bed shake when it's not supposed to; has your shrieking woken the entire house because, for a few seconds, a tall silhouette appeared and disappeared as quickly as it came? If it's YES to any one or more of these, you either need to re-evaluate the effectiveness of your shrink (that or get better pills) or you've got a paranormal infestation. Most households in this ...
Read Full Post
It was 1995, Isle of White, UK. A natural park and wild trails. This geek kid pale as chalk, his glasses dangling on blue strings, stops to rest by a bench and recalls Narnia. He hovers near his aunts. This is me at eight on the day I became a spheksophobic. What, you ask? Simple. The vanilla ice cream stuck to the corner of my tee had invited the attentions of a stray wasp. What followed was the delivery of a spheksophobia-inducing sting of mythical proportions; the epic and unmistakable shriek of Pakistani child ripped at the English isle. Since then ...
Read Full Post
I thought I'd found my deliverance. F-6/3 saw me fall to my knees in gratitude when I saw Shali: this circular expanse of empty, grassy land with a track and white fence. After the horrible winter, here was a prospect for serenity; total peace; just me and my iPod. It was the beginning of a brief love affair with Shalimar Cricket Ground, my Shali. It was early March. The days got so nice I decided to see Shali in the afternoons. This is usually when I got her all to myself because a good chunk of our population worries about getting ...
Read Full Post
The lot of us pitiful Islooites who are used to night life elsewhere will attest that, come Saturday, a deep panic sets in. Has anyone made a plan? What if no one does anything? It's happened before. However if you've got an invite to any one (or all) of the smorgasbord of embassy associated clubs – you're on the list and maybe you invite a friend along – you're all set for the weekend. You can politely refuse other invitations with a wry smile; say you're, unfortunately, going to the _______ Club. Sorry, man, just can't make it. But at the end ...
Read Full Post