Disclaimer: I am single and not looking for a relationship at the moment. I may sound like a bitter party pooper, but I am not. The following views are my own and I do not mean to ruin anything for you. I dread February 14 every year because it turns normal people into lovesick, drooling idiots. It is, however, refreshing to know that some people aren't big fans of this stupid day. Maybe I hate Valentine's Day because every Tom, Dick and Harry goes overboard to celebrate it. Has love been locked up in some closet for 364 days a ...
Read Full Post
People tend to believe everything they see on TV. In Pakistan, this means that they only believe one side of the story. News channels in Pakistan often resort to selective censorship, preventing opposing views to be heard. Right vs left Over the past month a majority of the media has behaved recklessly and has given up on presenting both sides of the story. By and large most news groups in Pakistan push a right-wing agenda while a small sub-section promotes the liberal agenda.  Just as right-wing channels refuse to present the other side of the story, liberal media will not showcase the right ...
Read Full Post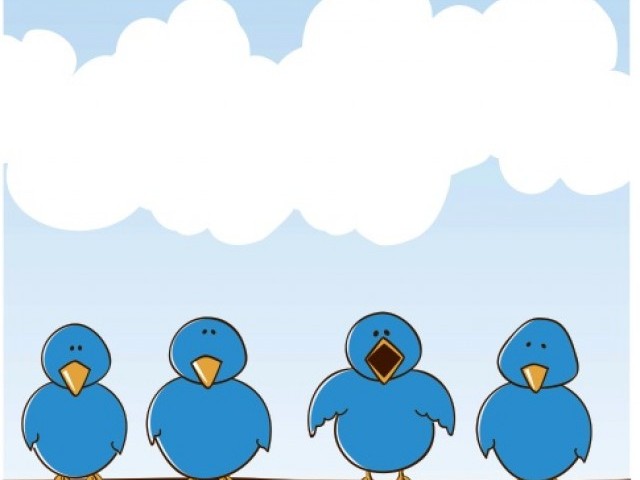 I used to believe that blogs were a great way for people to express themselves. Old school bloggers have a way with words and express themselves in an interesting manner. Unfortunately, a new generation of bloggers seems to think that the medium gives writers a license to go around making personal attacks just because it seems fun. I heard about a new blog called PakLeaks which seemed to be Pakistan's equivalent of WikiLeaks. The blog claimed to have 35,000 leaked direct messages or "DMs" from members of Pakistan's Twitterati. It claimed that it is being hacked because of the nature of its ...
Read Full Post
Conspiracy theories are the latest addition to the national diet of Pakistan. Nowadays everything has a conspiracy and if you don't believe it you are part of the cover-up. I have often wondered where all the theories come from. There was a time when people claimed to have heard the original 'truth' from some mysterious source in the government or some rogue intelligence agent. But they are called theories for a reason. A theory is based on assumptions which have not been tested. And these opinion leaders are making theirs up as they go along. Funnily, most theories are pure speculation and have no real credibility while ...
Read Full Post
It really annoys me when I hear fellow Pakistanis complaining about racism – not annoyed because of their racist attitude but because we don't look at ourselves before we point our fingers at others. I had a nasty experience the other day when I was talking to someone on an online forum. He was pleasant enough until I told him about my ethnic background when all hell broke loose. His comments were so nasty that they would put the KKK to shame. He blamed the entire Pukhtun race for all of Pakistan's problems interspersed with four letter words and accusations of us smelling like sweat and ...
Read Full Post
Independence Day is around the corner and yet I feel sad. It is a joyous occasion but I feel empty. How can I feel happy when our nation is bleeding? It saddens to me to see how we are on the path to self-destruction with no care for what happens for our future generation. I thought that terrorism was our only problem but now we are suffering the wrath of God as Pakistan has been devastated by floods. Our founding fathers toiled day and night to give their future generations a place to call their own. If they were aware of ...
Read Full Post
The Facebook Blasphemy scandal seems to have died down but there are still some pretenders to the yet to be abdicated throne. The one I can think of is Millat Facebook which has tried to make inroads in our social network loving society (read: friendship please). The Millat Facebook topic has been discussed endlessly so there is no point of going into details about it. Their website was inaccessible before the ban was lifted so I assumed that the creators of the site had given up. I was proven wrong when I woke up this afternoon to find a tweet about ...
Read Full Post