Something big is taking place on October 21, in the world of diplomacy. It is the elections against five non-permanent seats at the United Nations Security Council with Pakistan contesting for the Asia seat. Kyrgyzstan is our rival. The stakes are high. First of all, let me clear the misperception that the criteria of contesting is directly linked to the internal domestic politics or economic situation prevailing in a country. It is not.  The domestic environment is only important to influence the opinion of other member countries who will be voting. Article 23 (1) of the UN charter states that in electing ...
Read Full Post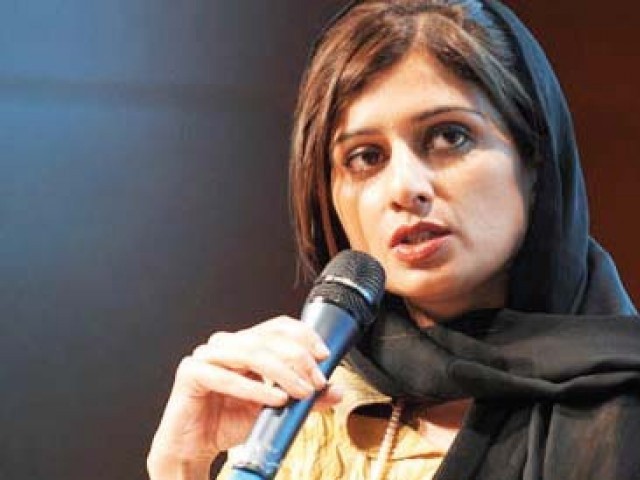 After keeping the slot of Foreign Minister vacant for more than five months, the government has finally woken up and decided to appoint Hina Rabbani Khar as the next Foreign Minister of Pakistan. It will not be an alien territory for Ms Khar, as she has been performing her duties as the Junior State Minister at the Ministry of Foreign Affairs till now. But, there will be an additional set of responsibilities that will come with the promotion. Even though she is familiar with the portfolio, it will be very difficult to speculate, at this stage, how much she would ...
Read Full Post
Just a day after the US suspended $800 million aid to Pakistan, a news story appeared in major newspapers of the subcontinent. In Pakistan it read, China has pledged support to Pakistan when US has suspended its assistance. In India it read, Pakistan would be leaning on the Chinese to fill in the gap created by suspension of US aid and the Chinese would acquiesce. What actually happened was that Hong Lei, spokesman of Chinese Ministry of Foreign Affairs, while answering questions during a routine briefing responded to a US aid suspension question in a very measured way. While avoiding commenting on ...
Read Full Post
We learn nothing from history. Our incompetence makes sure of it, and the common man bears the burden. The issue of affectees of the 'Raising of Mangla Dam Project' is another such case of incompetency and mismanagement, where state institutions have failed to deliver promised and much-touted respite to the people, not because of its low capacity but due to its lack of foresight and poor institutional coordination. Affectees of the 'Raising of Mangla Dam Project' have once again been staging protests against the incomplete and delayed process of compensation. Grievances run deeper than that. A high ranking official in the ...
Read Full Post