The Annual Academy Awards is about fashion as much as it is about great cinema. It is a grand fashion show where stars dress to impress. Just because you did not attend the Oscars, doesn't mean you can't get in on the fun. Local designers on the pulse of fashion are second to none when it comes to glamour. If you have an upcoming special occasion, let A-list actresses inspire your style. Here are 15 of my favorite looks. Getting the look means keeping it simple, elegant and modern. Safia Abbas' silk gown channels Amanda Seyfried's gorgeous Alexander McQueen gown with a halter neck, crystal beading, ...
Read Full Post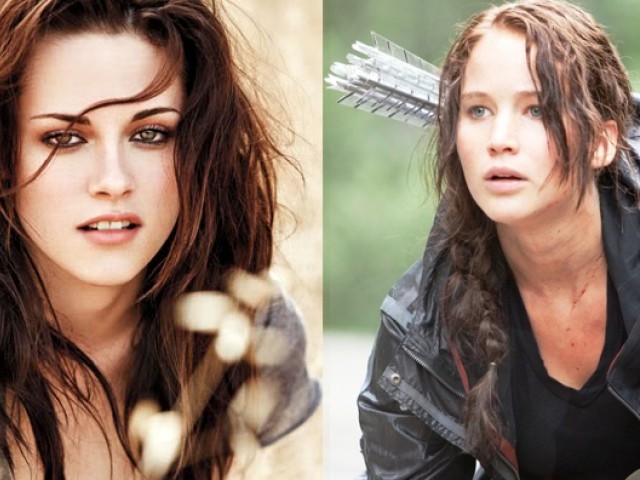 Movies don't tell you what to think, they tell you how to think. If you saw Twilight then you know that the movie never said she needs to pick Edward; it said she needs to pick someone. This 16-year-old girl needs to decide right now, among the limited number of people she knows, which boy she is in real-true-forever-love with. If you are a Twilight fan, you are probably either Team Edward or Team Jacob – that's a given. And if you are, you feel the other team is wrong. The point isn't whether Bella would be happier with Jacob or ...
Read Full Post
The difference between an industry and random entrepreneurs with small businesses is connections. Being involved in the fashion world, I have witnessed this evolution.  Say what you will about the numerous fashion weeks we have every year, it has provided a platform for members of said industry (designers, journalists, store owners, makeup artists, photographers, stylists, models etcetera) to meet and collaborate, understand each other and grow. The ultimate winner in such an endeavor is the consumer who now has more choices than ever. It is surprising that a nation obsessed with food and dining has a relatively underdeveloped food industry. The link ...
Read Full Post
Pixar has spoiled me. Because, this studio continuously raises its own bar, I have come to associate digitally animated films with well written characters, poignant, heartfelt dialogue and nuanced story telling. Perhaps I should lower my standards, because Rio does not measure up. It is not a family movie that appeals to children and adults on different levels. It is a movie for children and as such it's not bad. Watching this movie in the theatre was fairly enjoyable. The bright colors, 3D effects, caramel popcorn and people passing out Rio cookies (what a clever advertising campaign that just fell in to ...
Read Full Post