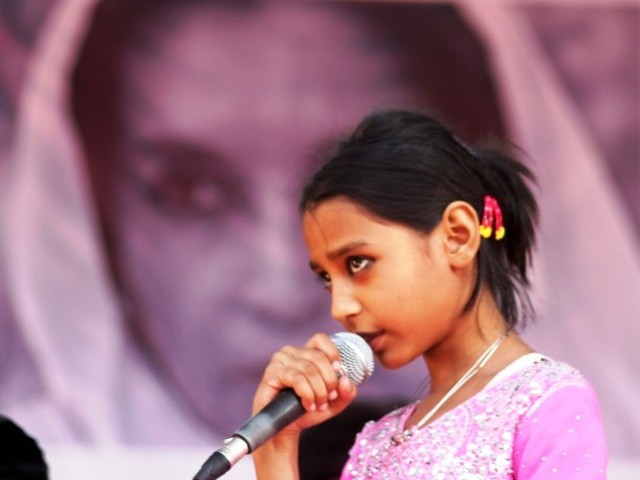 Women Parliamentarians have proved that when it comes to higher priorities, politicians can go above party divides. The bill on anti women practices passed by the National Assembly, which prohibits forced marriage, marriage with Quran, restricting women to get their rightful share in inheritance and giving women in exchange for conflict resolution, is a proof of that. Donya Aziz and Attiya Inayatulla have been working hard on this bill and have been mobilizing support from all parties. Though the bill is signed by eight Parliamentarians of PML (Q) including Chaudhry Pervaiz Elahi, it is women Parliamentarians that have gone through the ...
Read Full Post
I just got back from the Pakistan National Council of the Arts (PNCA). While there, I saw around 200 fauji jawans, in their camouflaged uniforms and big boots, take over the place. The big parking and most of the area in front of the facility, is totally shut down for the public as of now. For a moment, I thought, God forbid, martial law had been imposed. However, upon investigation, I found out that the Inter Services Public Relations (ISPR) is holding an event on the June 28 (tomorrow) and the prime minister will be the chief guest. Now I have seen Gilani ...
Read Full Post
The Supreme Court (SC) judgement of Mukhtaran Mai's case was a great disappointment, but the insensitivity displayed by some elements of the media, was shocking. Many elements in the media treated the judgement as they treat every other issue – adding a lot of masala, controversy and sensationalism to it. While I think that no issue deserves this sort of juvenile treatment, there should be a limit to the coverage of sensitive topics like this one. The decision of the SC has been a big setback for the women of Pakistan. Most decent people in Pakistan, and the rest of the world, think ...
Read Full Post